Catch up with what our technologists, practitioners and leaders have to say on the topics of data quality, data governance, master data management, AI, market trends and current events.
You can scroll through for a selection of our latest blogs, or click on the icon to filter by our different categories.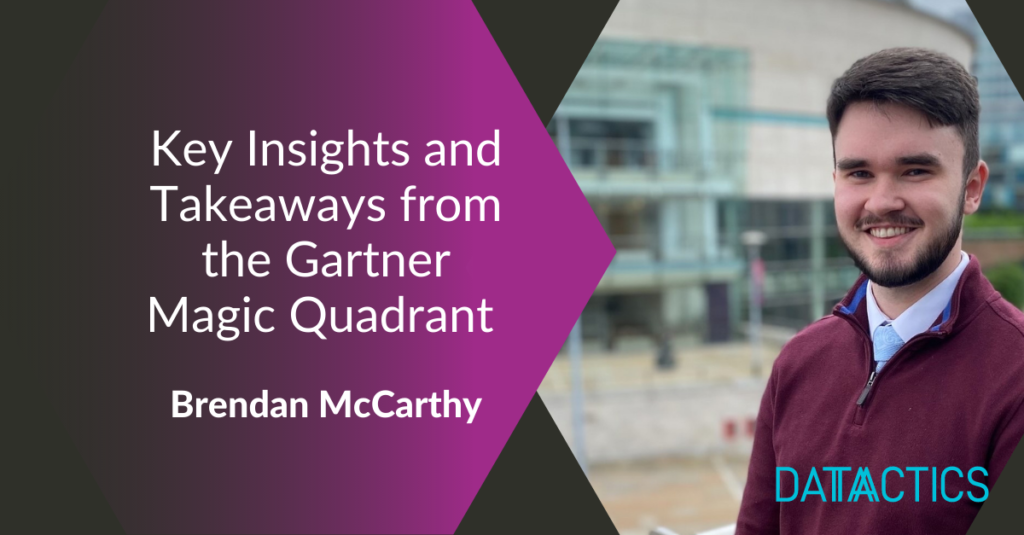 The previous two editions of this blog series provided an overview of the Gartner Magic Quadrant from the perspective of someone relatively new to the world of data management, defining what it really means for a scaling business like Datactics to be recognised by Gartner.
Read More »