A passion for the people in data.
We've spent the best part of 20 years developing business-user focused data quality & matching technology, making access to clean and usable data within reach of the people who use it.
We are fully committed to developing our people, communities and the thriving Northern Ireland technology ecosystem.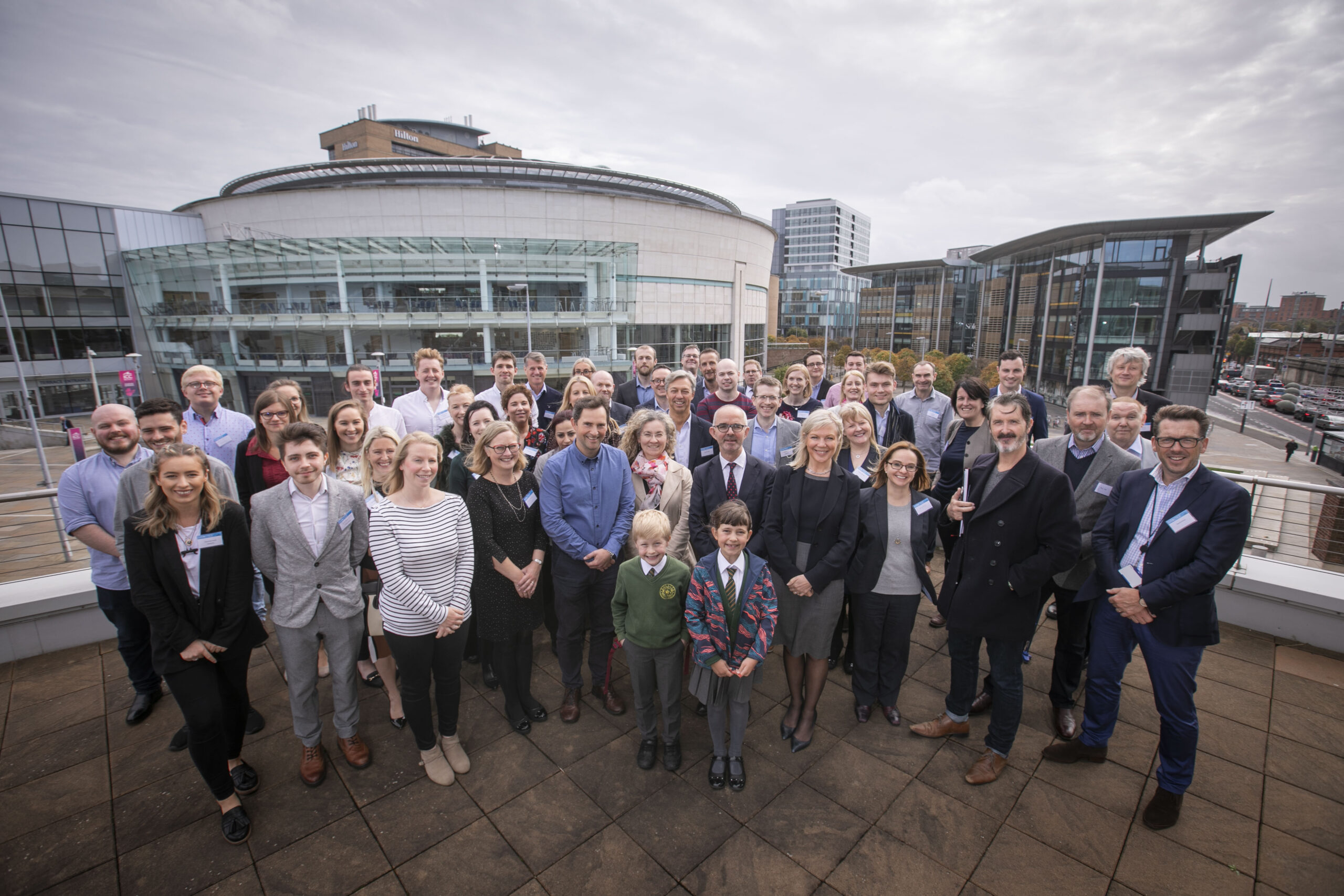 Our leaders and board have significant experience in financial data, banking and finance, and growing technologically advanced companies. They have helped nurture Datactics into a thriving and vibrant partner to our clients.
We are proud that we recruit and retain talented staff from across Europe and a variety of backgrounds, and that we foster an environment of continuous learning and development. 
We were delighted to receive "Accredited" status with Investors in People in 2019 and are always on the lookout for people full of ambition, passion and integrity to join our team.  For more about working with us, hit the button below:
Ambition - Passion - Integrity
Dr Jens Rasch, Founder & Technical Architect
Dr Fiona Browne, Head of AI
Luca Rovesti, Head of Product
Matt Flenley, Head of Marketing
Jackie Devine, Business Development
Kieran Seaward, Head of Sales
Graham Paterson, Chairman
Stuart Harvey
CEO since 2016, Stuart is a former Reuters programmer, technical engineer and technical architect. He co-founded market data startup Harco, which sold to NYSE, and is an investor in mutliple technology startups and scale-ups.
Mick Foster
COO With more than 30 years in multinational financial organisations, including UBS, Société Générale and Kleinwort Benson, Mick is a seasoned global project delivery specialist with a strong track record in market data and trading systems.
Graham Paterson
Chairman of the Board with over 20 years' experience in private equity, and a founding partner at SL Capital Partners LLP, one of the world's largest private equity fund of funds managers. He is currently a Non-executive Director of Bailie Gifford US Growth Trust Plc.
Luca Rovesti
Head of Client Services Luca is a Data Quality & financial regulation specialist, with a strong track record of delivery in BCBS239, IFRS 9 and MiFID II projects. He is fluent in data manipulation techniques and oversees delivery of projects on-premise and in-cloud.
Alex Brown
CTO Alex has spent over 15 years in design and innovation in data technology. He was formerly head of DART product development at SR Labs (Vela Technologies) and joined Datactics as a Product Manager in 2016, becoming Chief Technology Officer in 2019.
Kieran Seaward
Head of Sales Kieran is a natural communicator with over 15 years' experience in technical sales, including at First Derivatives, across a wide range of ERP, data and automation solutions. Kieran is rightly known for forming strong and lasting customer relationships.
We've a diverse team of nearly 50 people, based mainly in our tech centre in the heart of Belfast, Northern Ireland.
Our Marketing team have been putting together blogs introducing some of the newest members of the team, and shining a light on the thriving culture of working at Datactics. If you like the look of what you see here, think you can add to our growing team, and have the ambition, passion and integrity to match then we'd love to hear from you.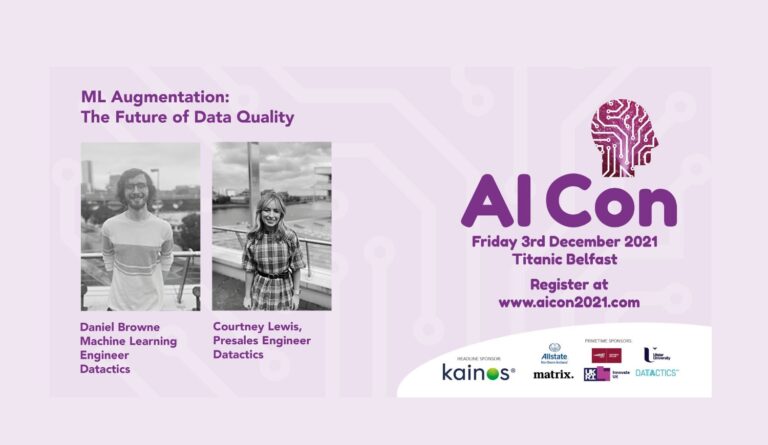 We are delighted to be involved with AI Con this year again. This year, Courtney
Read More »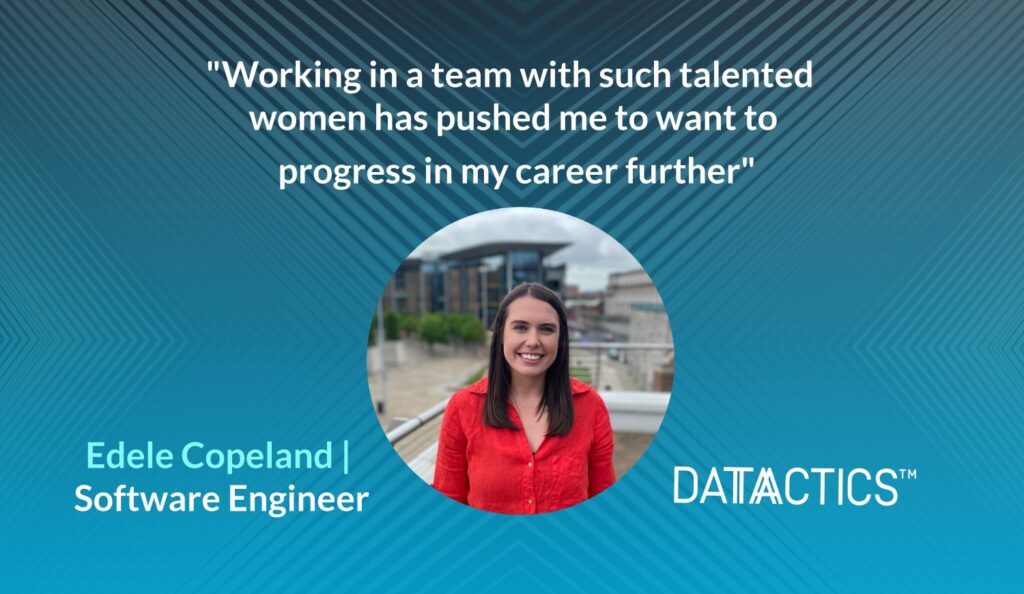 Edele Copeland joined Datactics just under 6 months ago to work in our Software Development team. We have loved getting to know her and wanted to take the time to ask her about how she is settling in; what
Read More »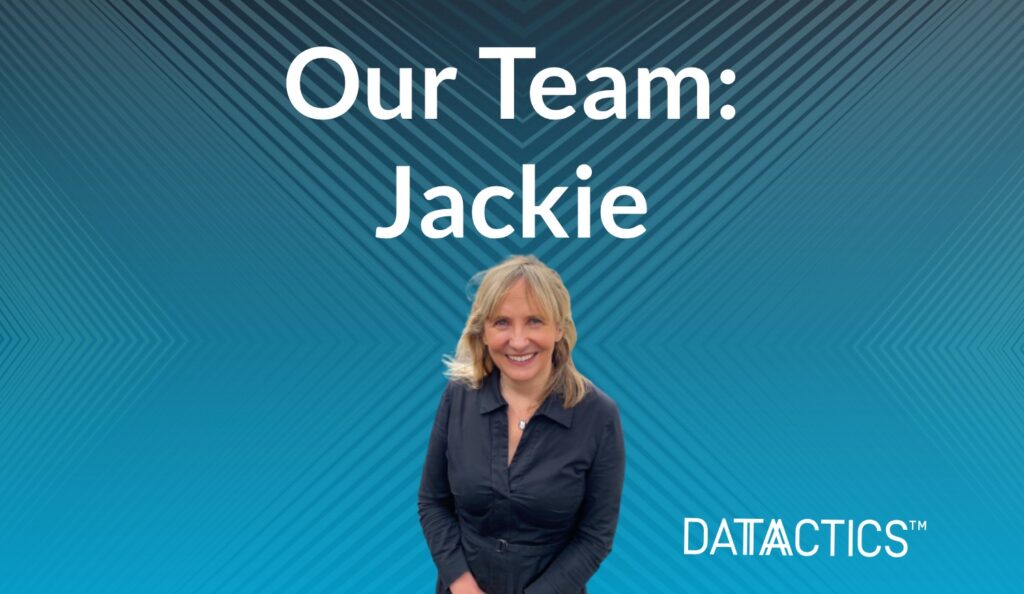 Jackie Devine began working with Datactics just under a year ago, meeting up with the team at Belfast's Hubflow shared working space. In the time since she has joined,
Read More »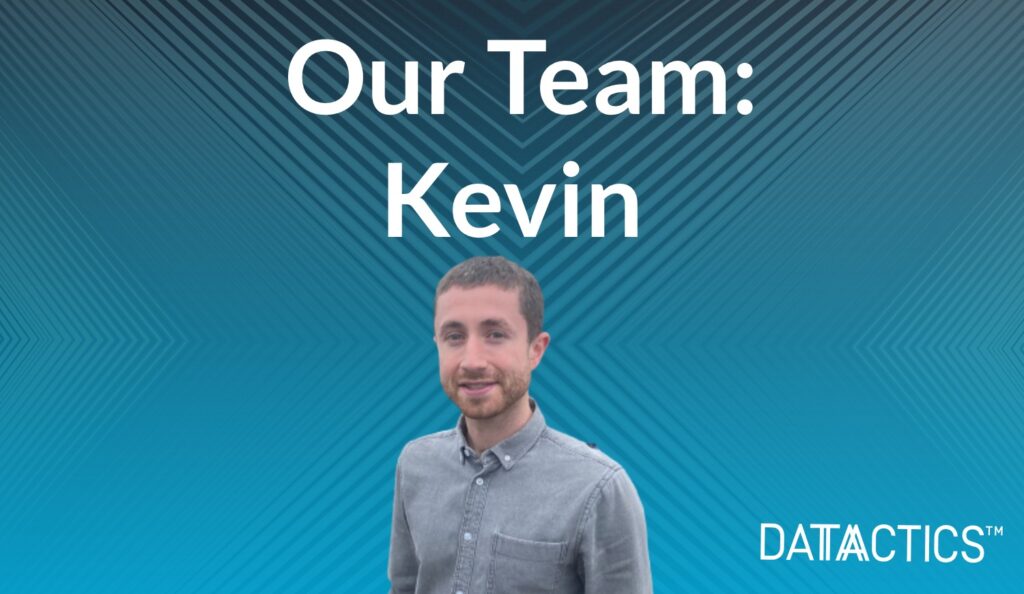 We are delighted to welcome Kevin to the team as he takes up a brand-new post with the Datactics Technical Pre-Sales team. Kevin has worked across software and test automation for the
Read More »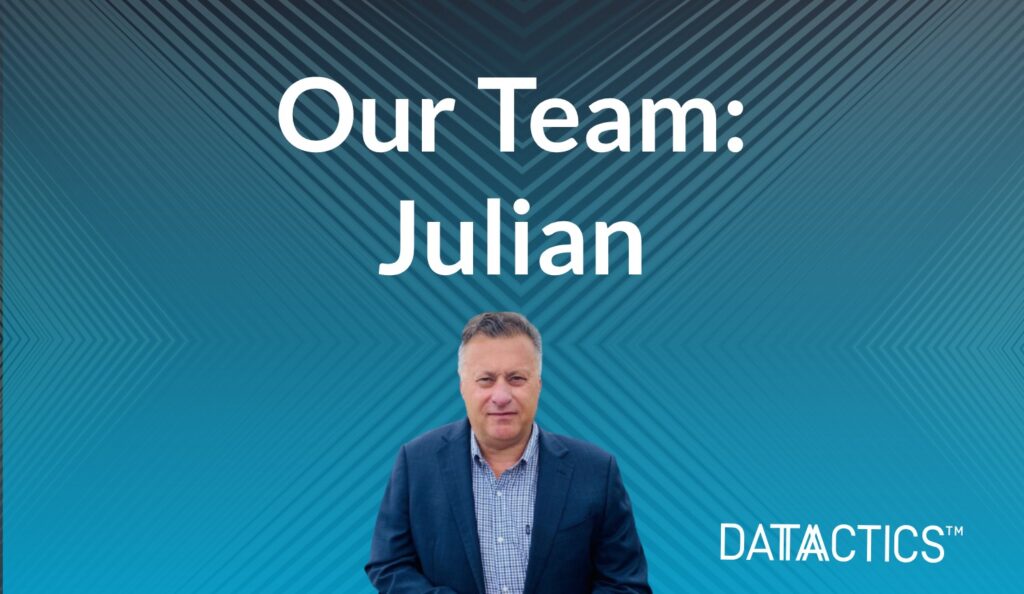 Julian Wavell kickstarted his role as Head of Business Development UK at Datactics a few weeks ago. We thought it would be a good idea
Read More »