Careers with Datactics are like no other; a genuinely collaborative, encouraging and challenging space to maximise your potential working on real-world projects from day one. Any career vacancies we have will be posted below; if there's nothing there right now, that doesn't mean we won't try to get the right person in as soon as we can! Please send us your CV and a covering letter including details of the type of career role you're seeking, and we'll get back in touch with you.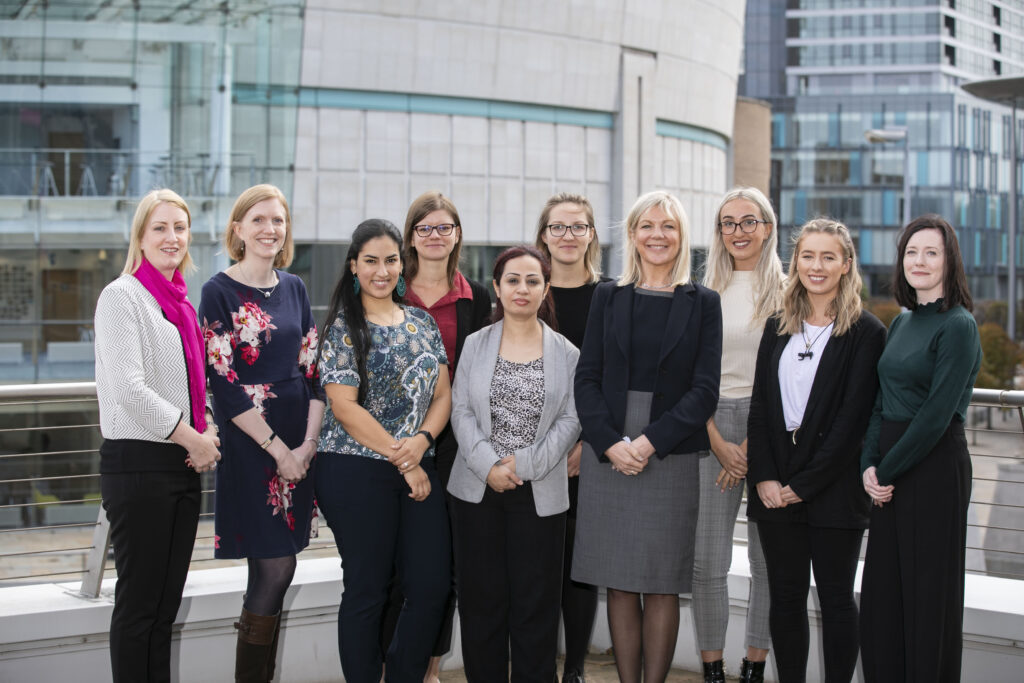 We're extremely proud of the diversity we foster at Datactics, recognised in the Waterstechnology Women in Technology and Data Awards 2020. Here some of our "women in tech" meet up with Belfast City Council's CEO, Suzanne Wylie, at the opening of our newest Belfast office.
We're all about being innovative, open and agile, and we're always on the lookout for talented, passionate individuals that we can learn from and invest in. If you would like to explore your career with us, and you believe you've got what it takes, please check out our current job vacancies here – we'd love to hear from you!
Click below to view the Job Description(s) and to download the Monitoring Form.
Junior Project Manager
In response to customer demand and company growth, we are actively recruiting a Junior Project Manager to join us on our adventure. Whether you are someone keen to start a new career in project management or someone who currently works in a project team and would like more responsibility this role could be for you.
See details and apply
Junior Project Manager
As part of the project management office (PMO), supporting Senior Project Managers, this role plays an integral part in the coordination of project activities to meet the specific needs of Datactics' customers, as well as to support the smooth running of internal projects.
See details and apply
Senior Software Engineer
You will work with the Software Development Manager to maintain and enhance software products in line with company objectives both through team and individual effort.
See details and apply
Senior Software Engineer
This is an extremely exciting opportunity for someone who is determined, self-motivated and passionate about software engineering.
See details and apply
Simply click on the link in the box and make sure to enclose your up-to-date CV, cover letter and Monitoring Form.