Careers with Datactics are like no other; a genuinely collaborative, encouraging and challenging space to maximise your potential working on real-world projects from day one. Any career vacancies we have will be posted below; if there's nothing there right now, that doesn't mean we won't try to get the right person in as soon as we can! Please send us your CV and a covering letter including details of the type of career role you're seeking, and we'll get back in touch with you.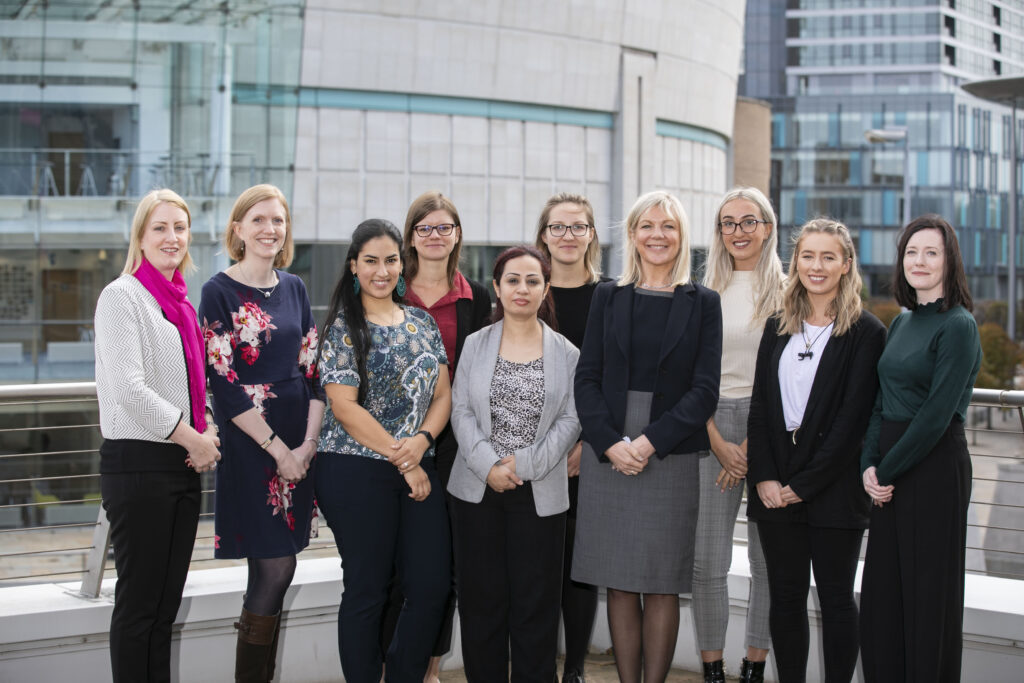 We're extremely proud of the diversity we foster at Datactics, recognised in the Waterstechnology Women in Technology and Data Awards 2020. Here some of our "women in tech" meet up with Belfast City Council's CEO, Suzanne Wylie, at the opening of our newest Belfast office.
We're all about being innovative, open and agile, and we're always on the lookout for talented, passionate individuals that we can learn from and invest in. If you would like to explore your career with us, and you believe you've got what it takes, please send your CV to [email protected] – we'd love to hear from you!
Want to work with us?
If you are interested in a role at Datactics that is not currently advertised, please send your CV to
[email protected]
and we will be in touch.
Apply Now
DevOps Sys Admin & Security Engineer
A smooth running and secure IT infrastructure is a priority for Datactics – As we continue to expand in number and explore new technologies we have a requirement to expand the in house technical team.
See details and apply
DevOps Sys Admin & Security Engineer
As a key member of the team you will have various responsibilities ranging from in house user support, systems administration and security reviews through to deployment of key DevOps principles and installation of the Datactics Core Platform and SSDQ Framework.
See details and apply