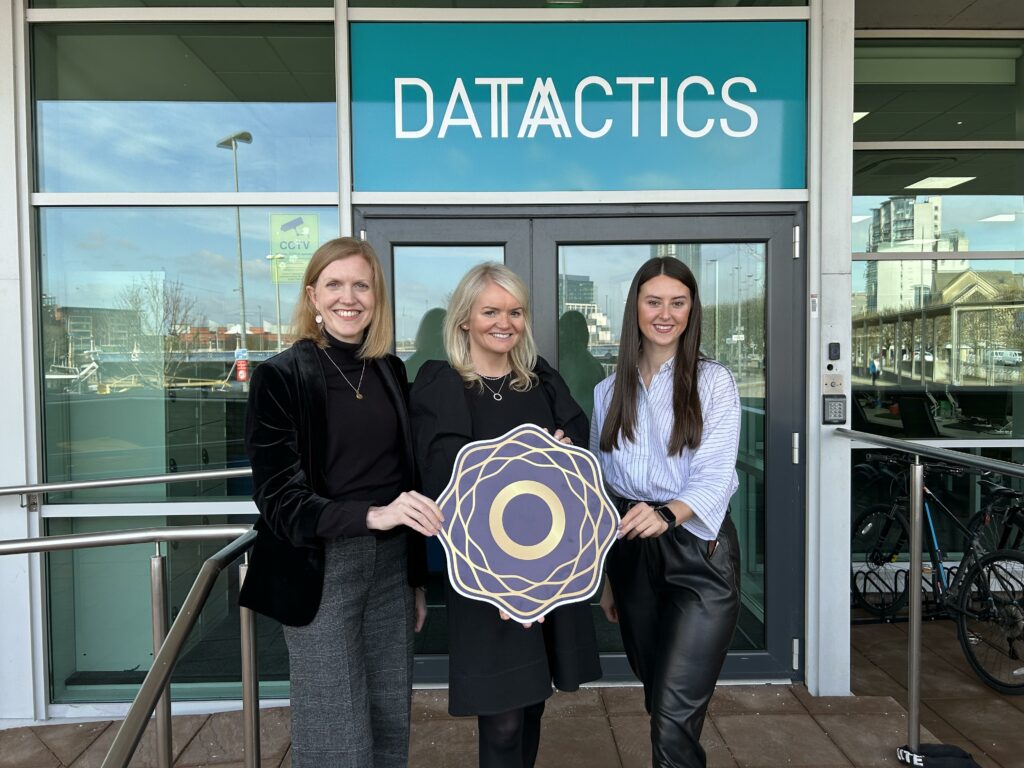 Datactics has been awarded the Bronze Diversity Mark Accreditation for its efforts in championing Diversity, Equality and Inclusion (DEI) in the workplace.
Diversity Mark, established by Women in Business NI, helps businesses across the UK and Ireland build more diverse and inclusive workplaces, through accreditation, insights, best practice and peer support. Evaluated by an independent assessment panel, Datactics has achieved Bronze Award, which marks the beginning of the organisation's journey in advancing diversity and inclusion.
Datactics Head of People, Elspeth Flenley, said:
"Achieving this award hot on the heels of International Women's Day feels befitting. We have long championed the role of women in the workplace, especially in technology companies, and securing this award demonstrates our longstanding commitment to a diverse workforce. It marks the start of a continual process of action and review and provides us with a solid framework to demonstrate progress against our DEI ambitions at Datactics."
Recognising Datactics' ambitions, Nuala Murphy, Director at Diversity Mark said:
"We are delighted that Datactics has been awarded the Bronze Diversity Mark Accreditation for its commitment to advancing Equality, Diversity and Inclusion in the workplace. Our independent assessment panel applauded Datactics' forward thinking attitude in relation to culture within the organisation. Huge congratulations to all the team on this robust achievement."
About Datactics:
Datactics is an award-winning, Belfast-based tech company with a team of over 70, providing AI-augmented data quality and matching software to a growing number of international clients across industries. Solutions are data-agnostic and offer interoperability with data lineage, governance, and metadata management tools, especially critical in the deployment of data fabric and data mesh architectures. Datactics received Investors in People Gold accreditation in March 2022, having propelled from Bronze. Twelve months later, they secured additional recognition in the Diversity Mark Bronze Award.
About Diversity Mark:
The Diversity Mark was the first accreditation of its kind and was developed with the support of businesses that were committed to building more diverse and inclusive workplaces. The accreditation was officially launched in September 2017. Within 3 years, over 80 progressive companies from all business sectors had signed the Charter and are committed to transforming workplace culture and attitudes for good.
Diversity Mark offers accreditation, expert support, and guidance to organisations that are navigating the Diversity and Inclusion (D&I) landscape. It is the only accreditation where award applications and annual reports are assessed independently by assessors. Their assessment process is highly robust and, as such, is held in high regard as a mark of progress for DEI.
For more from Datactics, find us on Linkedin, Twitter or Facebook.