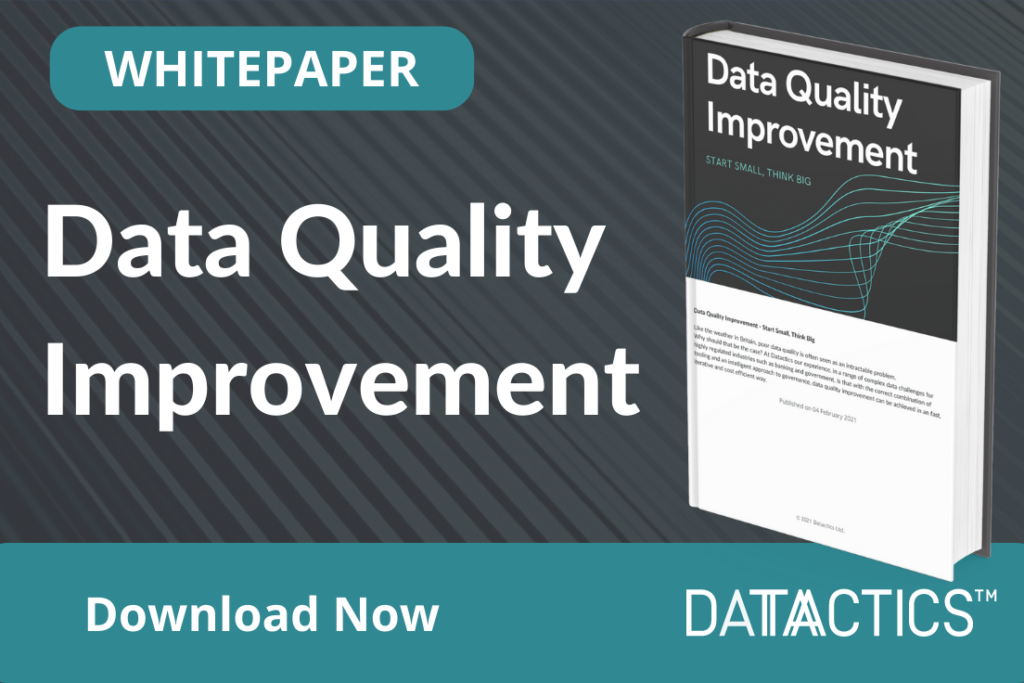 Find out how data quality is powering the next generation of policing.
Like the weather in Britain, poor data quality is often seen as an intractable problem. Why should that be the case? At Datactics, our experience (from a range of complex data challenges for highly regulated industries such as banking and government) is that with the correct combination of tooling and an intelligent approach to governance, data quality improvement can be achieved in an fast, iterative and cost efficient way.
Discover:
The Impact of Self-Service Data Quality in Policng

"Self-Service Data Quality allows for the continuous measurement and monitoring of live police data assets according to recent POLE & MOPI standards."

Creating a Single Citizen View

"Much like in banking and finance… this will vastly improve the activities that police forces can undertake based on better quality data"

Digital Transformation and Data Migration

"Many forces are modernising core technology. They are involved in the migration of data from legacy systems to next-gen solutions"
CEO since 2016, Stuart is a former Reuters programmer, technical engineer and technical architect. He co-founded market data startup Harco, which sold to NYSE, and is an investor in multiple technology startups and scale-ups.
He is also responsible for leading Datactics' work with its growing portfolio of Government & Policing clients and it is in this vein that he has prepared this eBook.