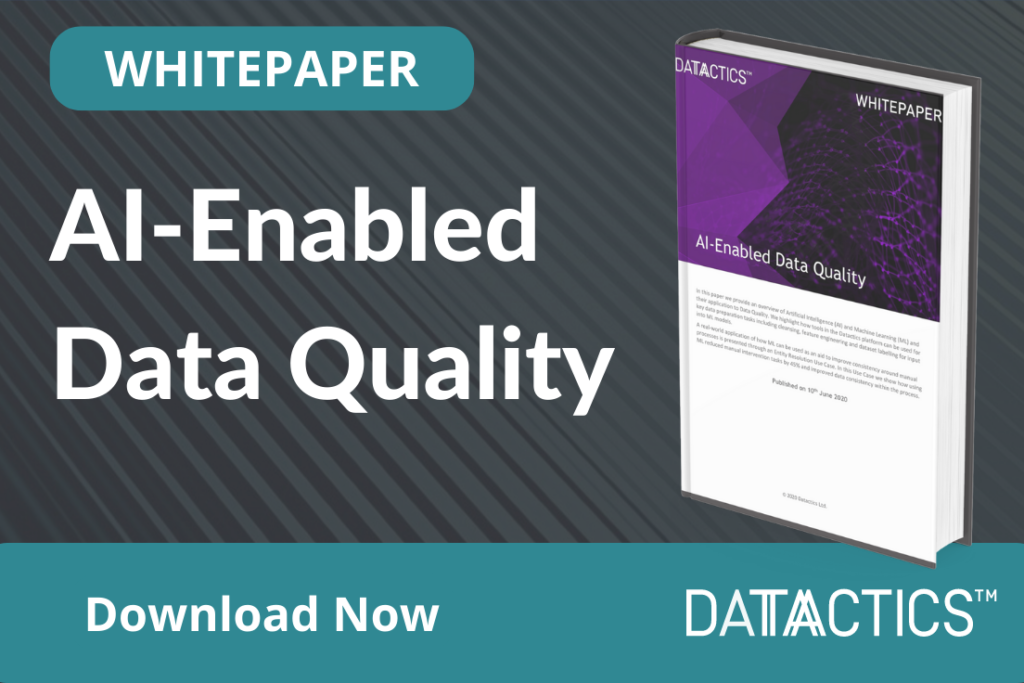 Discover how Machine Learning augments data quality and matching in entity resolution.
In this AI Whitepaper we cover a real-world application of how Machine Learning can be used to improve consistency in entity resolution and reduce manual intervention by up to 45%. We highlight how tools in the Datactics Self-Service Data Quality platform can be used for key data preparation tasks including cleansing, feature engineering and dataset labelling for input into ML models.
Discover:
An Overview of AI and Machine Learning
Data Quality as a Foundation for Machine Learning
Machine Learning in Entity Resolution
Dr. Fiona Browne is Head of Software Development and Machine Learning at Datactics with over 15 years' research and industrial experience.
Prior to joining Datactics, Fiona lectured in Computing Science at Ulster University teaching Data Analytics and undertaking research on applied artificial intelligence and data integration. She was a Research Fellow at Queen's University Belfast and a Senior Software Developer at PathXL. Fiona received a BSc (Hons.) degree in Computing Science and a PhD on Artificial Intelligence in Bioinformatics from Ulster University.