Leading the data quality market with thought-provoking content.
We've partnered with research firms to deliver outstanding material to data leaders like you.
Our specialists across data quality technology, implementation, architecture and delivery publish materials to aid you in winning the case for AI augmented data quality at your organisation.
Search the Resource Library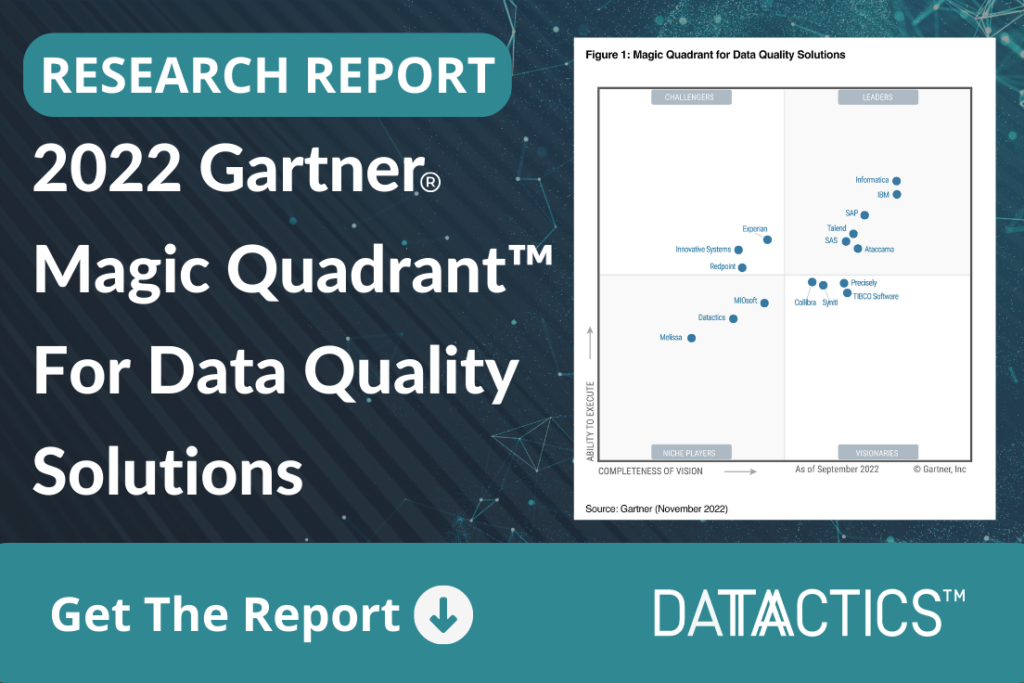 2022 Gartner® Magic Quadrant™ for Data Quality Solutions According to Gartner®, "Data
To speak to us about your next step on your data management journey, please get in touch.