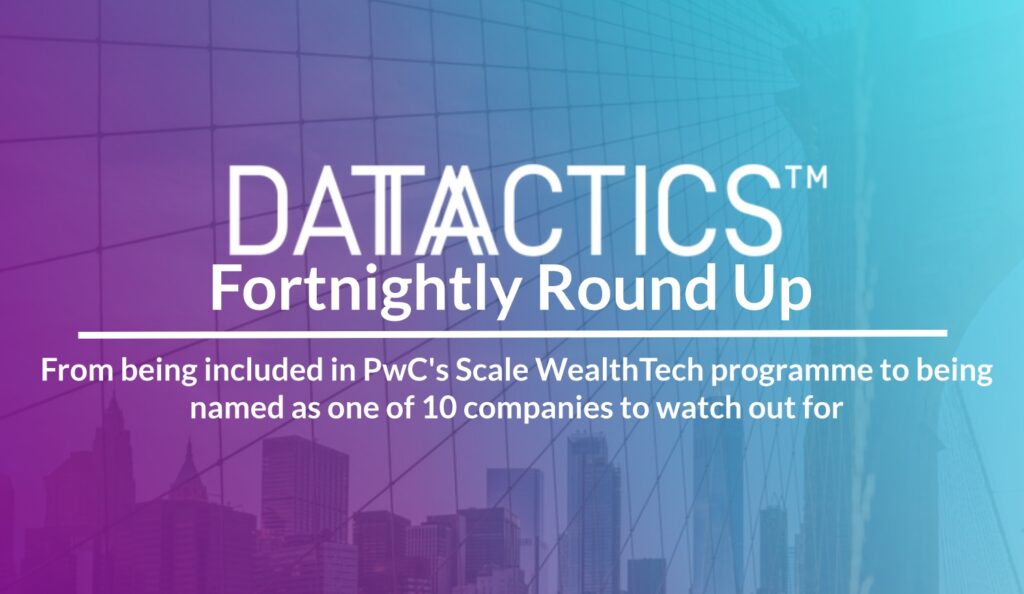 Friday is here again! After a busy 2 weeks, we are excited to tell you all our exciting developments that have been happening over the past fortnight
Datactics is included in PwC's Scale | WealthTech programme!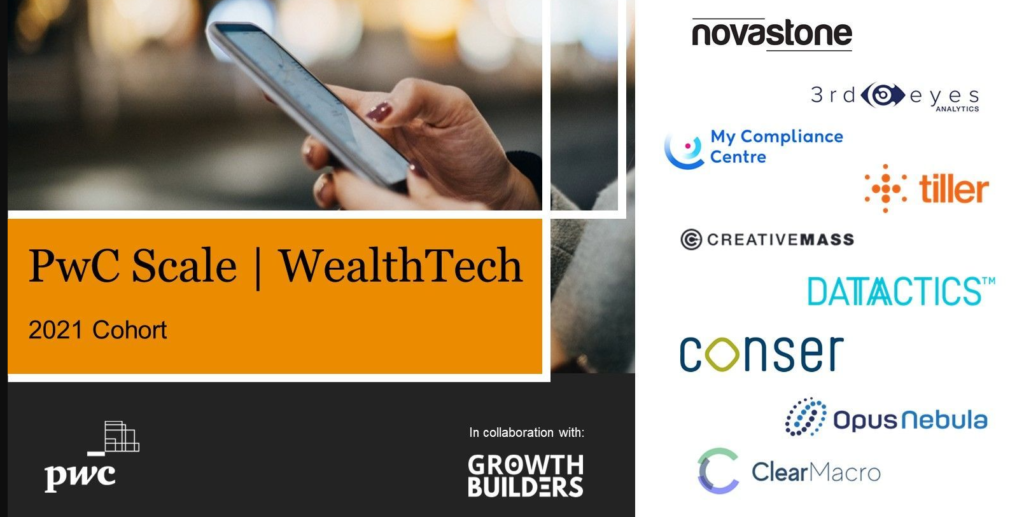 To kick-off, we delightedly announced that Datactics has been included in PwC's Scale | WealthTech programme!
We are delighted to announce that Datactics has been selected to take part in this year's PwC Scale | WealthTech programme!
Yesterday Datactics, along with our fellow cohort members, were welcomed by the PwC I&AWM industry team along with Scale and GrowthBuilders. It was a pleasure to meet with James Howell, Freddie Thomas, Max Heal, and Tom Hoskin. Scale | WealthTech provides the opportunity to find innovation, leverage cutting-edge thinking, solve problems, speed up business growth and to support the Asset & Wealth Management sector and financial services more broadly.
The programme has taken a cohort of high growth scale-ups who want to connect to the UK's largest Asset and Wealth Management firms to drive future revenues and build out business expertise. We look forward to working with all the other companies involved in the coming months. Conser | My Compliance Centre | Creativemass | 3rd-eyes analytics AG | ClearMacro | NOVASTONE MEDIA LTD | Opus Nebula | Tiller Technologies (Tiller)
Top 100 Tech Companies of 2021 in NI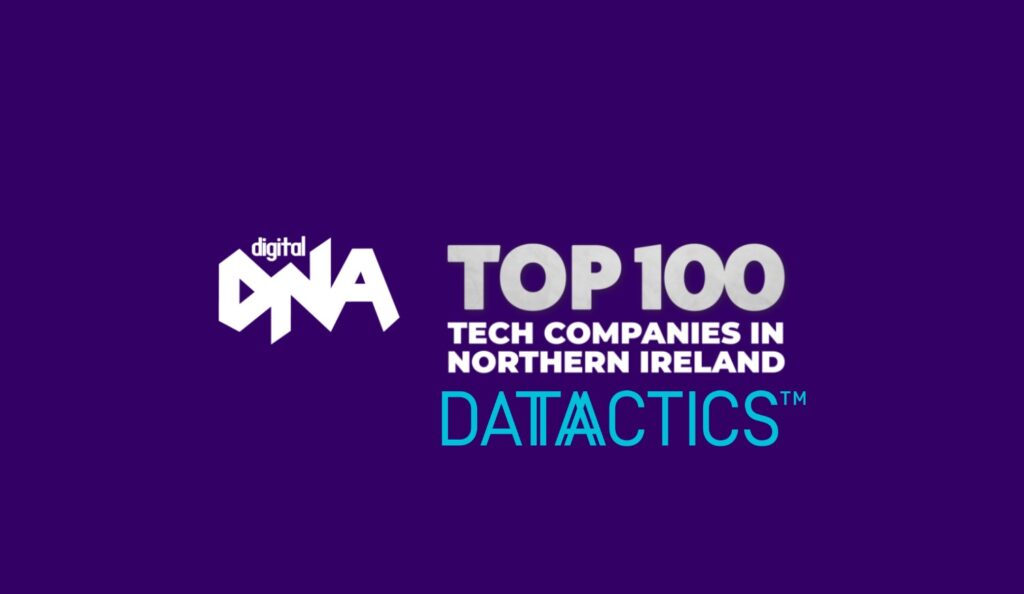 Datactics has been listed as one of the Digital DNA HQ top 100 Tech Companies of 2021 in Northern Ireland. The edition was compiled based on research carried out over the past 3 months. Selection criteria for the 2021 listing was based on the number of employees, length of time-based in Northern Ireland, and their sustained growth.
We are so proud to be named out of all the brilliant companies we know exist here in Northern Ireland! Huge congratulations to everyone else who made it into the top 100 including 3EN | NetSuite Experts, Automated Intelligence, Lightyear, and PwC!
Read more about the top 100 Tech companies of 2021 in NI here.
We have been named as one of ten companies to watch out for by Silicon Luxembourg.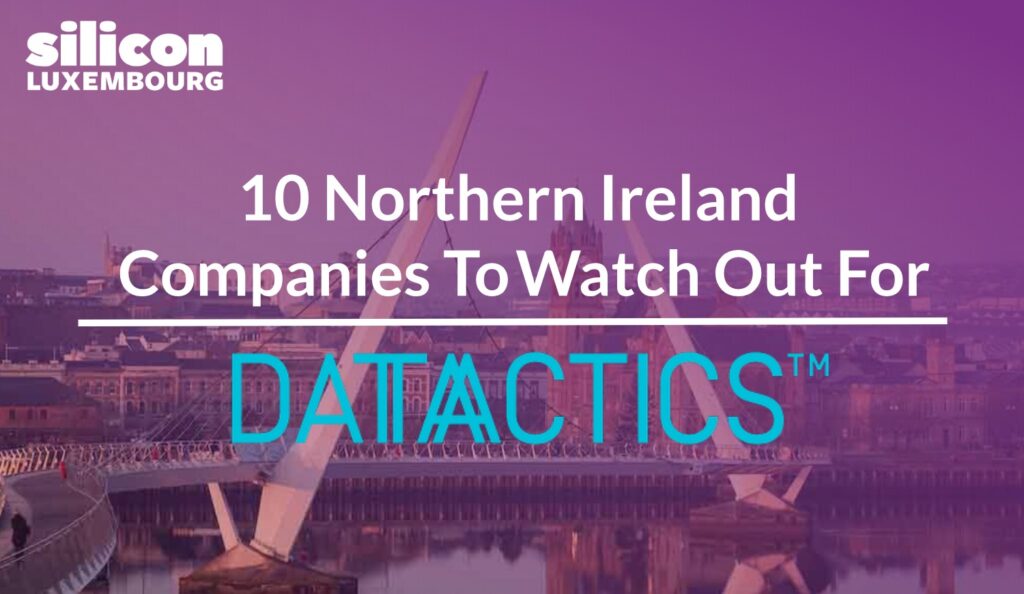 Northern Ireland has a diverse, innovative, and thriving start-up and SME tech community. There are clusters across data, digital and mobile technology, analytics, automation, cybersecurity, blockchain, machine learning, and AI. We are delighted that Datactics has been included in the list of companies that are active in the Belelux markets right now.
We have been named alongside Analytics Engines, Angoka, Automated Intelligence, Salt DNA, Skurio, Uleska, Vox Financial Partners, Ampliphae and, Funds Axis.
What's next?
Over the next number of weeks we are excited to involved in some great events! Stuart Harvey is contributing to a webinar on the topic of '𝗛𝗼𝘄 𝘁𝗼 𝗲𝘀𝘁𝗮𝗯𝗹𝗶𝘀𝗵 𝗱𝗮𝘁𝗮 𝗾𝘂𝗮𝗹𝗶𝘁𝘆 𝗮𝗻𝗱 𝗱𝗮𝘁𝗮 𝗴𝗼𝘃𝗲𝗿𝗻𝗮𝗻𝗰𝗲 𝗳𝗼𝗿 𝗮𝗻𝗮𝗹𝘆𝘁𝗶𝗰𝘀', brought to you by Data Management Insight, from A-Team Insight. Register for the webinar to find out:

– How to establish data quality
– How to implement effective data governance
– The benefits of combining data quality and governance
– The best technologies and tools for these tasks
– How to ensure accurate and meaningful analytics

To register for this event on the 22nd of April, click here.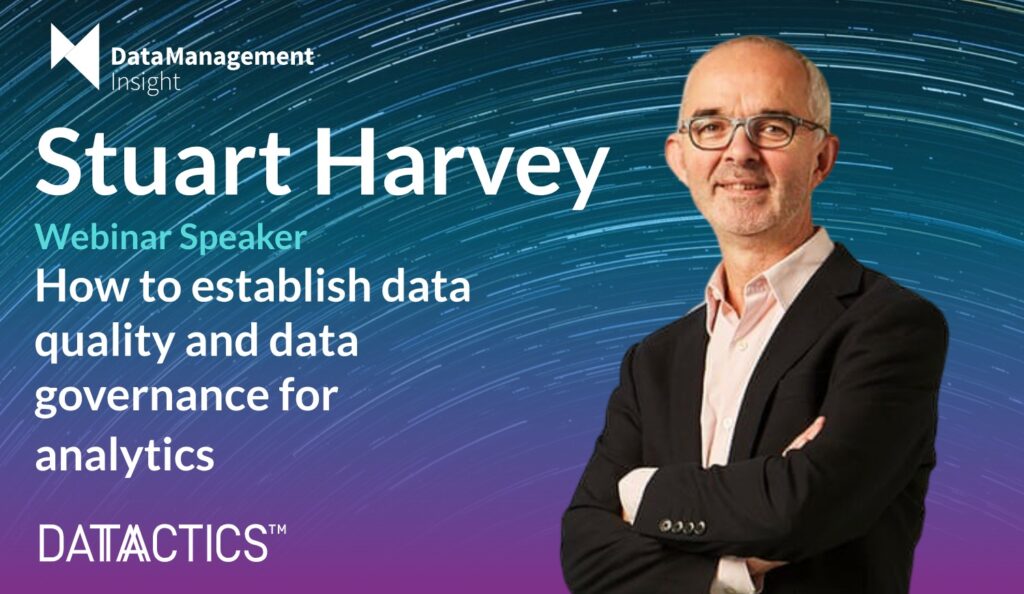 Kieran Seaward is contributing to 2 panels at the Data Management Summit 2021. The first of which is on the topic of 'Establishing a strong data management foundation for trusted and connected data to drive data science and AI' on 28th April.

The session will explore how to establish a strong and trusted data management foundation using the latest tools and techniques.

The panel will also include: Andrea Smith, BNY Mellon; Stan O'Marra, Invesco US; Malavika Solanki, The Derivatives Service Bureau, and Robert Wallos, West Highland. Niresh Rajah will be moderating.
Kieran will also be contributing to 'Future-proofing your data strategy for today's complex regulatory environment' on 29th April.
Reviewing the regulatory landscape and regulations causing the biggest data management challenges
Approaches to solving these data management problems
How new and emerging technologies like AI/ML, business process automation, and cloud can help
What's next on the regulatory horizon and how financial institutions can prepare
Register here.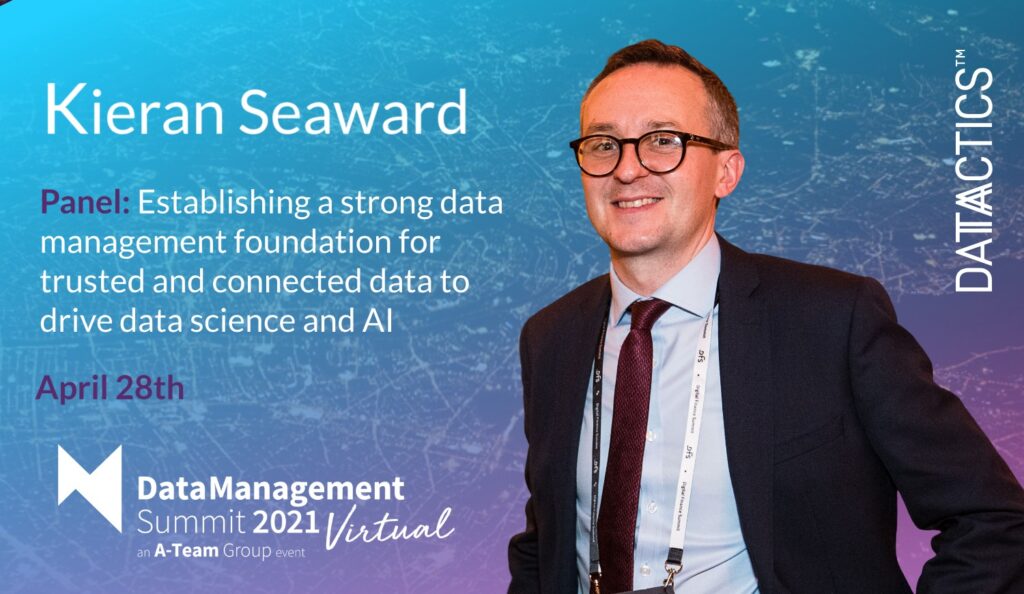 For more on our latest panel contributions, Data Quality, or just a chat about the growing technology sphere in NI, you can find us on Linkedin, Twitter, or Facebook for the latest news.