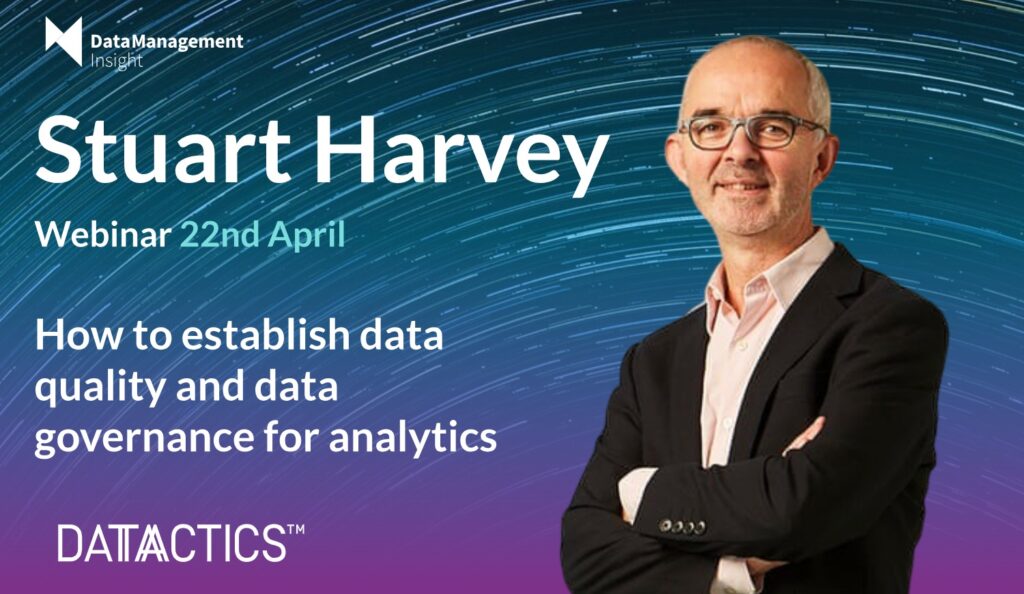 Data quality has been a perennial problem for financial institutions for many years, but this needs to change as firms become increasingly reliant on accurate analytics to deliver business opportunity and competitive advantage.
New approaches to data quality can help firms up their game and significantly improve their analytics capability.
Adding the processes, controls and responsibilities of data governance takes them a step further by ensuring the quality and security of data used across the organisation.
If your organisation is falling short of achieving timely and meaningful analytics, or is doing well but could do better, join this webinar to find out how to establish the underlying, yet all-important, essentials of data quality and data governance.
Register for this DMI Data Management Insight webinar to find out:
How to establish data quality
How to implement effective data governance
The benefits of combining data quality and governance
The best technologies and tools for these tasks
How to ensure accurate and meaningful analytics