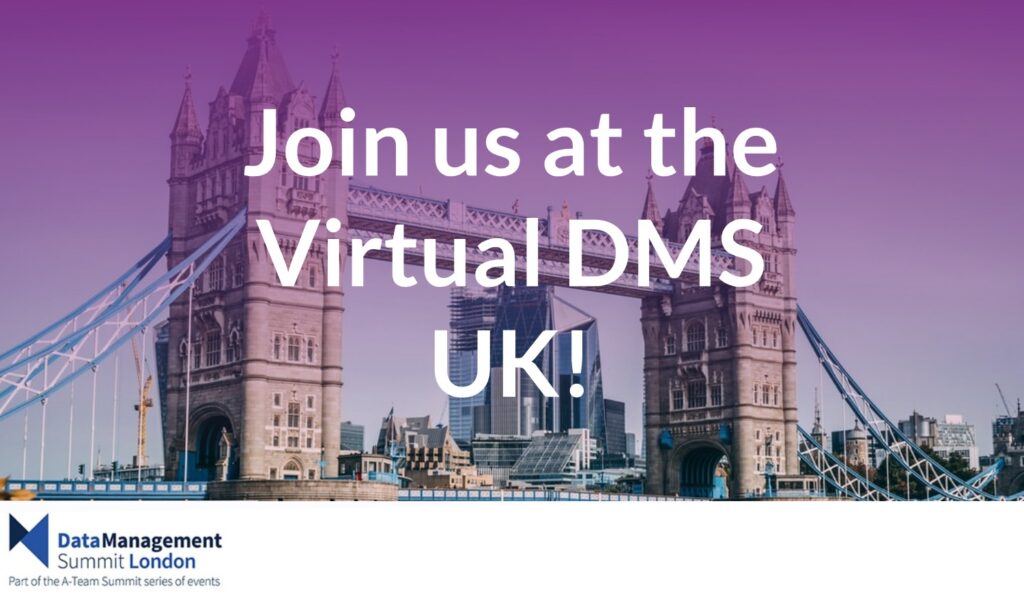 Join us at the Virtual DMS UK which will explore how financial institutions are shifting from defensive to offensive data management strategies, to improve operational efficiency and revenue-enhancing opportunities.
An event that will be putting the business lens on data and deep-diving into the data management capabilities needed to deliver on business outcomes.
Agenda will be released soon and we will update this page. In the meantime, why not click here for our updates or find us on Linkedin, Twitter or Facebook for the latest news.