This week at Datactics has been a particularly busy and exciting one! It's going to be a packed round-up.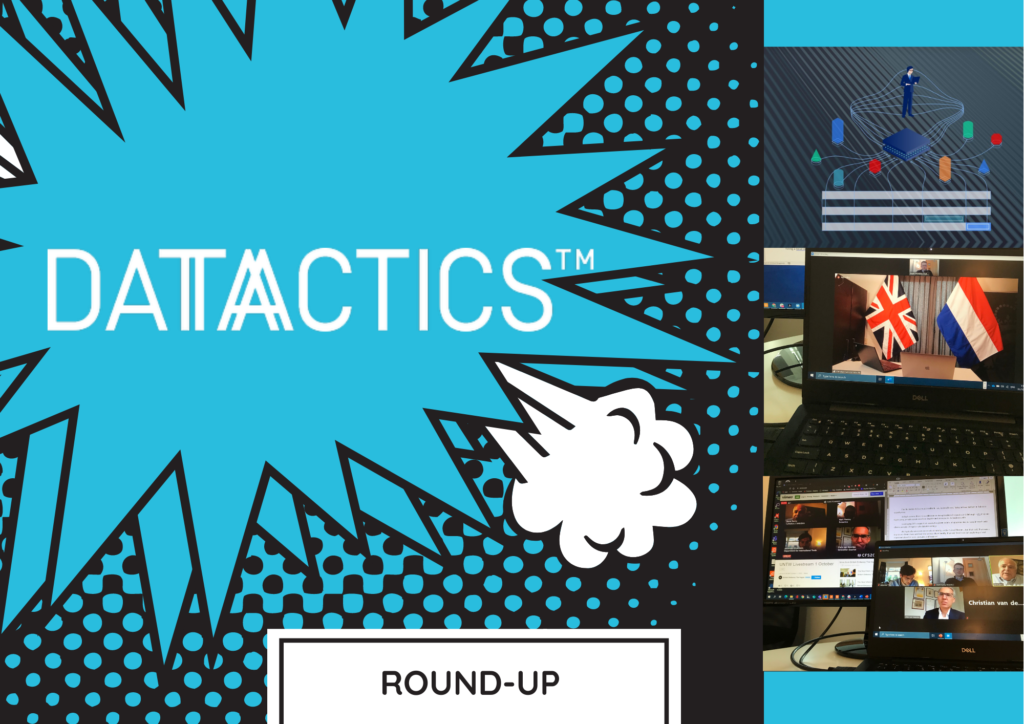 Let the round-up begin…Hot on the heels of launching our brand-new website, this week was when the Data Management Summit USA Virtual took place, on the 29th-30th September, with the theme of "Adapting data strategies for today's new normal environment."
Stuart speaks on a DMS panel and a Q&A
Stuart Harvey, CEO at Datactics was involved on Day 2 of the summit, contributing to the panel 'Laying the data foundations for creating reusable enterprise data assets'. The session was a great opportunity for exploring the challenges associated with getting data into the hands of those that need it and explored the various approaches to data governance and data quality issues, to make the process of using and sharing data, as frictionless as possible. The panellists included Peggy Tsai, BigID, Linda Coffman, Smartstream RDU, Laura Hahn, TD Ameritrade and, Sumanda Basu, Societe Generale.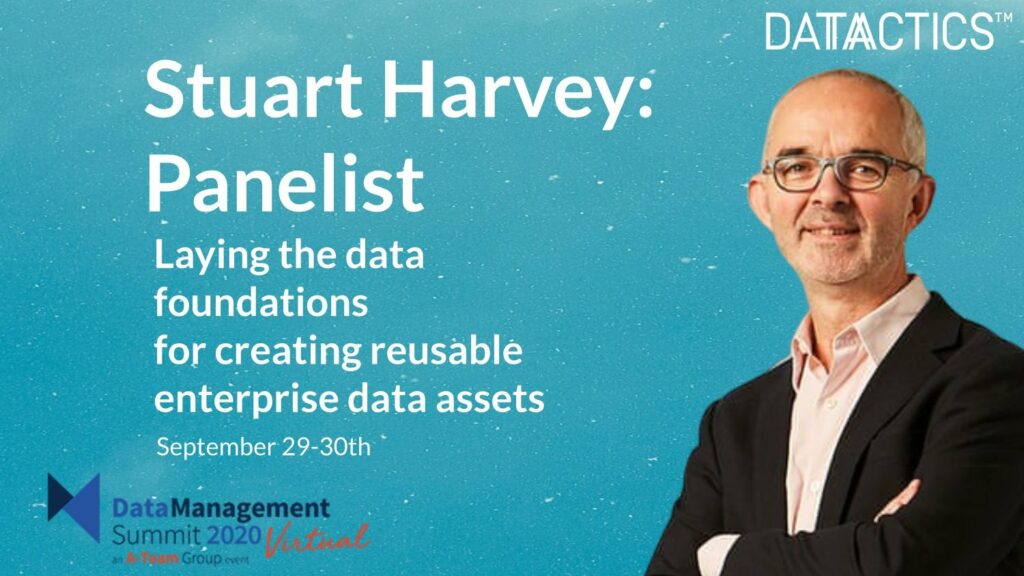 On the panel, Stuart had the opportunity to give a real-life example of a large wealth manager client that we work with in the UK. This client was initially very concerned about the postal services being suspended due to COVID-19 and feared the implications this would have on their ability to communicate with their customers. The client was keen to ensure that email addresses and phone numbers were up to date; now, despite this seeming like a basic need, the shape of the client data was vital.
Because we seek to empower business owners to self-serve for data quality in exactly this manner, putting the tooling into the hands of the business, the client was able to rapidly build rules and dashboards – within 24 hours – to that show the information gaps, which they could then track along critical dimensions to improve their underlying data quality. The business value they will gain from this data quality exercise is clear, fast to achieve and a really solid vindication of when our software is at its best.
We were glad to be able to showcase the importance of empowering the data owners, giving them the ability to leverage high-quality data. At the end of this section, Stuart was asked a really interesting question about why some data management projects fail. He gave four key takeaways in his answer:
Firms trying to do too much, or too little at once
Lack of management buy-in to the process
Lack of a rigorous change management approach, where definitions aren't agreed early on
Too much of a focus on the tooling and not the business outcomes that the project is seeking to deliver.
Food for thought on this round-up!
Kieran chips in with a keynote
At the same Summit, Kieran Seaward also delivered a keynote on the topic of 'A data-driven restart.' This session focused on the impact of COVID-19 on shifting business priorities, on existing data driven processes, and ultimately how to create impact and add value in a post COVID-19 era.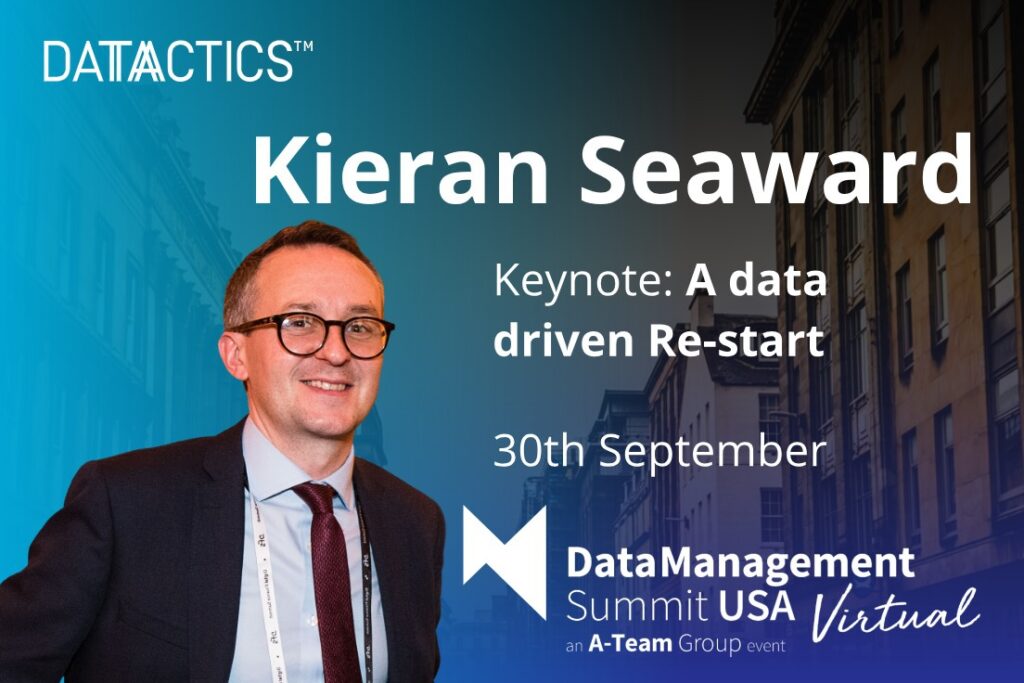 Kieran touched on the fact there are many firms who are thinking about how to use data to restart their performance in a much-changed economic climate. They're now moving beyond this into action, across these six areas, giving us real confidence about how the future looks when it's built on high-quality data:
There's never been a better time than right now to look at data quality foundations.
Redesign those architectures that aren't delivering
Where to start? Data governance first or Data Quality first?
Start small, think big
The long-term view.
Impact = funding (most of the time)
Budgets shifting – you have to adapt to add value

We will be sharing more content unpacking Kieran's key messages very soon here in the Datablog.
News in the Netherlands: a guest of DIT
In other news this week for the round-up, over 160 people tuned into the segment 'Growing business in the Netherlands' hosted by Department for International Trade (DIT). Led by Johannes Kirpestein and Christian Van der Woude, the panel featured Steve Berry of Belfast firms Angoka and CyNation, Chris Van Voordan of Innovation Quarter and our Marketing Manager, Matt Flenley.
"Doing business in the Netherlands is not too different to the rest of the UK: people are hardworking, speak excellent English and are keen to innovate & develop new partnerships. Thanks to all for the chance to share our experiences and for the good questions!", stated Matt.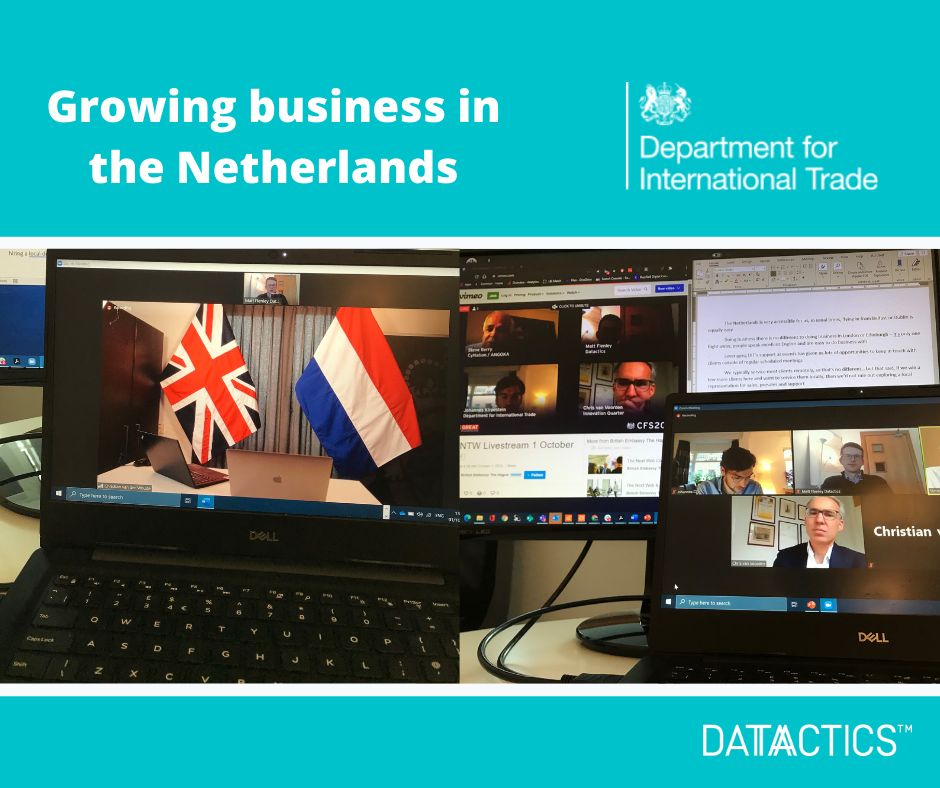 What a mammoth week we have had, we are delighted with the fascinating discussions that took place at Data Management Summit Virtual!
The DIT conference once again was both enlightening and inspiring to hear about the innovative partnerships that are out there. As Matt states "We are delighted to have been able to share our experiences and look forward to more chats moving forward".
Have a great weekend! Hope you enjoyed this round-up.
Click here for more by the author, or find us on Linkedin, Twitter or Facebook for the latest news.
You can read our next round up here