Competition WINNER announced, Tech Export Academy and Meet Sean!
Winner!
Hot on the heels of the Data Management Summit Virtual last week, we are pleased to announce the winner of the competition we conducted. We asked the question 'What's your biggest data quality or matching challenge right now?' for the chance to win a $100 gift card to Strand Bookstore in NYC. We're delighted to announce the winner is Christopher Jen from Scotiabank. Happy reading, Christopher, and thanks to everyone who entered for your contribution to the discussion, we had some brilliant responses!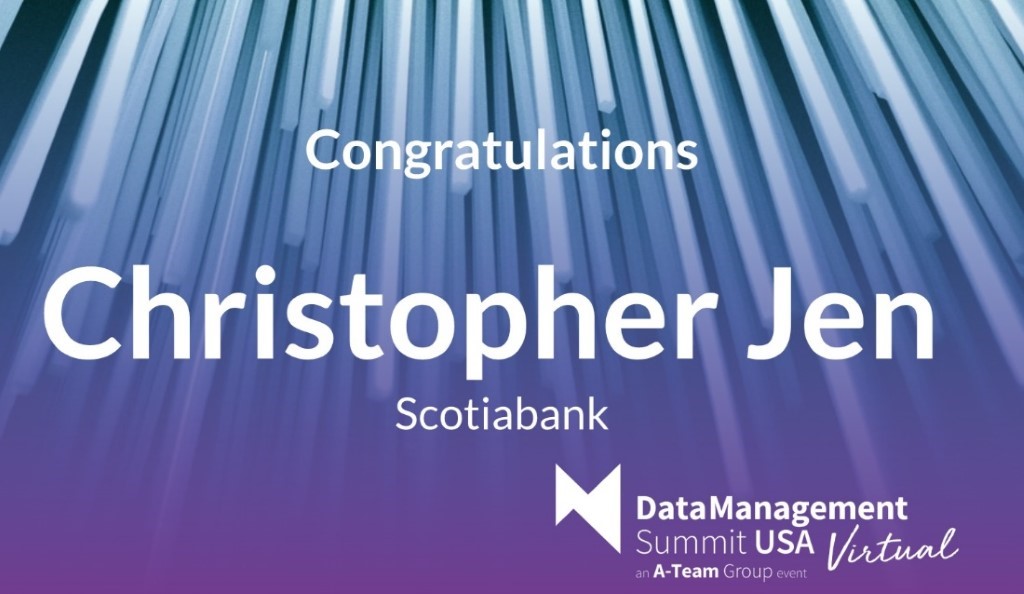 Tech Export Academy
This week we also took part in the first session as part of the UK DIT's Tech Export Academy. We are really excited to be a part of the cohort of exciting UK businesses, participating in a 9-month programme to help us explore growing business in the Asia Pacific Region.
Meet Sean!
"The colleagues I work with make it both an exciting and aspirational place to work". This was the tone that ran through the chat we had with Sean McConnell, GovTech Client Services Lead at Datactics! In this interview-style piece, we were able to dive deep into the passions, motivations and aspirations that Sean holds. We also were able to discuss his Datactics journey both to date and into the future. As Sean has been part of the Datactics family for over 12 years, we anticipated he would provide us with many an anecdote about his time within the company. It's not only a great piece to get to know who Sean is and what his role within Datactics is, but it also provides the reader with an insight into career development, professional goals and how he got to where he is today.
5th place in the Quiz! Mighty effort.
In other news, a team comprising of: Matt Flenley, Alex Collins, Courtney Lewis, David Brown, Sean McConnell and Kieran Buchanan took part in the Sibos Quiz and, wait for it… came fifth! What a triumph, with nearly 30 teams to fend off, it was lucky the team had some banking knowledge – and some specifically relating to Elizabeth Banks – up their sleeve!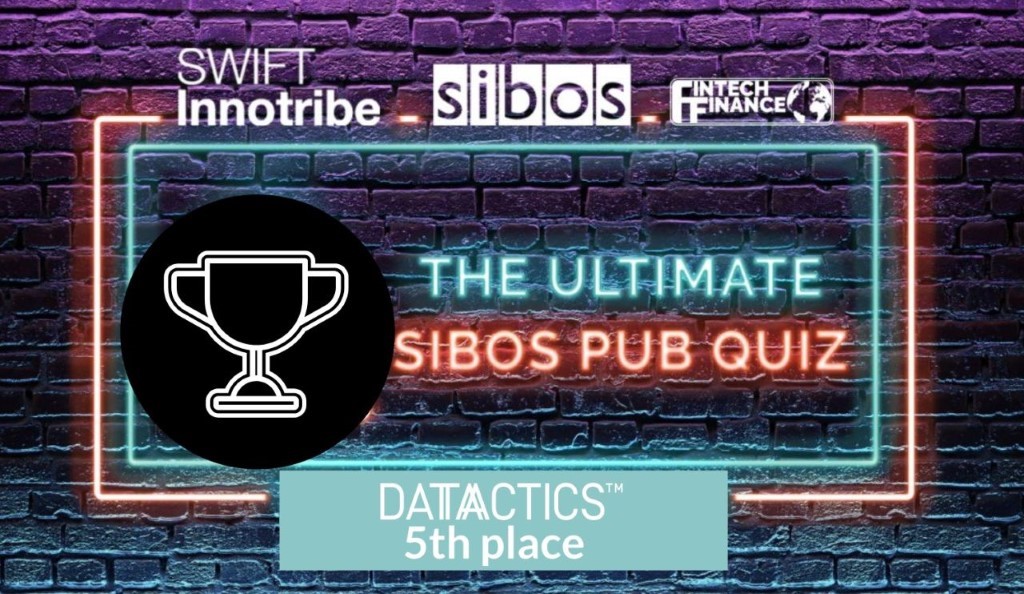 Have a great weekend! Hope you enjoyed this round-up.
Click here for more by the author, or find us on Linkedin, Twitter or Facebook for the latest news.
You can read the last round-up here or keep an eye out for our next one!