We're delighted to have sponsored the Belfast International Homecoming 2020.
We might not currently be able to travel as widely as we're used to, but we're always glad to be a part of what makes Belfast such an inviting place to call home.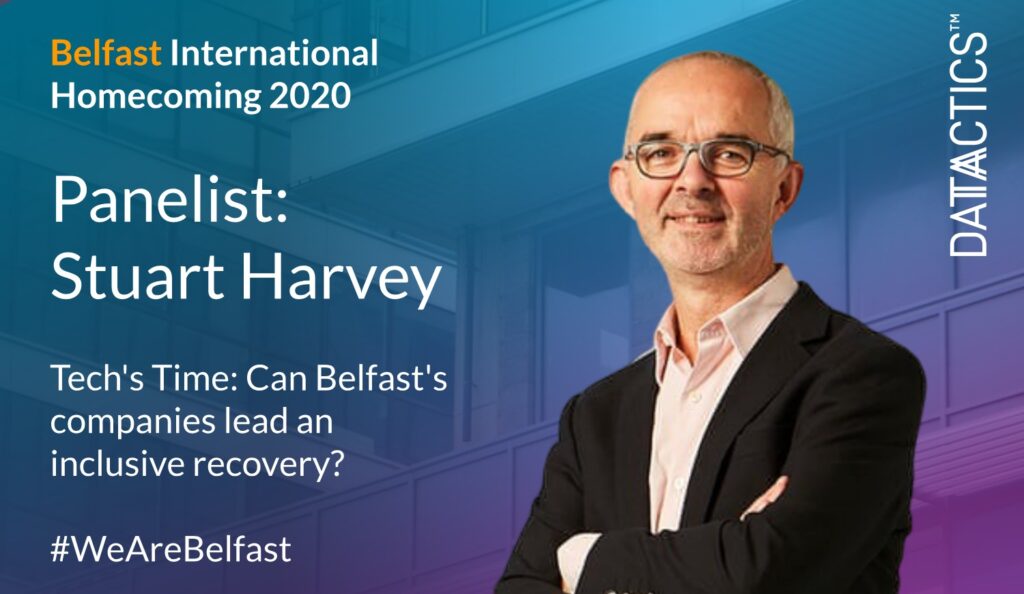 Stuart Harvey, our CEO, engaged in a panel discussion alongside Camila Long at Beespoke Communications, Seamus Cushley at Bazaarvoice and Kevin Cunningham from MRP, moderated by Jayne Brady from Belfast City Council.
During Tech's Time session, the panel discussed the topic: "can Belfast's technology companies lead an inclusive recovery?"
Talking about the education setting and ecosystem, Stuart said:
Education and inclusion is a really interesting subject. We're engaging with Belfast Met and The Open University, securing extremely motivated employees and continuing to look far and wide for talented individuals.
We have recently hired two young women into DevOps trainee roles using Education and Skills Funding Agency support while partnering with Belfast Metropolitan College. They will earn while they learn and, hopefully, take a permanent job with us at the end of the scheme.
If you missed the session, you can now hear what the other panelists views are and how they are dealing with the current pandemic in their organisations. Just watch the recording below by clicking on session 19 (5:25:08):