Join us at Data Management Summit USA Virtual (DMS Virtual USA) where Stuart Harvey, CEO, and Kieran Seaward, Head of Sales will be sharing with you great industry-relevant pieces of content:
A panel discussing exploring the challenges associated with getting data into the hands of those that need it and will explore approaches to data governance and data quality issues, to make the process of using and sharing data, as frictionless as possible.
A Keynote session looking at 'a data-driven re-start' that will cover the impact of COVID-19 on shifting business priorities and focussing on how existing data management processes and data architectures have changed – as well as problems encountered along the way
Check out the full agenda at DMS Virtual USA and register your place by clicking on the image below: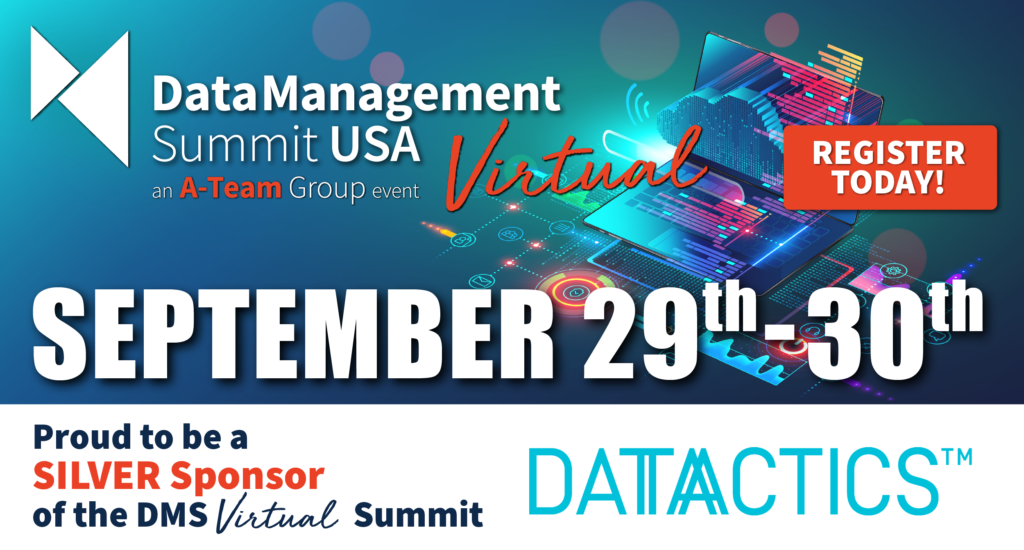 Taking place on 29th and 30th September with daily live keynotes, live speaker chat, Q&As sessions and pre-recorded content available; the Data Management Summit USA Virtual will explore how sell side and buy side financial institutions are navigating the global crisis and adapting their data strategies to manage in today's new normal environment.
Click here for more by Datactics, or find us on Linkedin, Twitter or Facebook for the latest news.