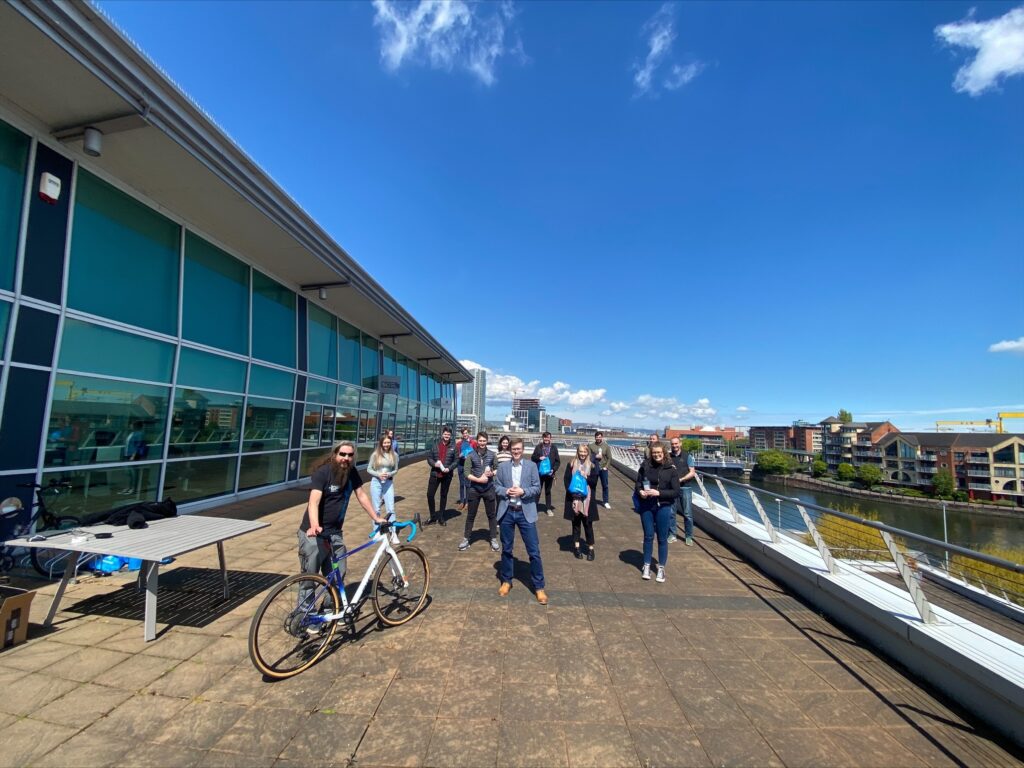 The Runners and Riders club started the challenge to help get people more active in the better weather of April, with the aim of reaching Milan, Helsinki and Vilnius (where some of our colleagues are based) in just 4 weeks. We managed to complete that challenge with some amazing distances being racked up by participants; aiming for 3,471km overall, we accumulated a combined total of 4713.58km!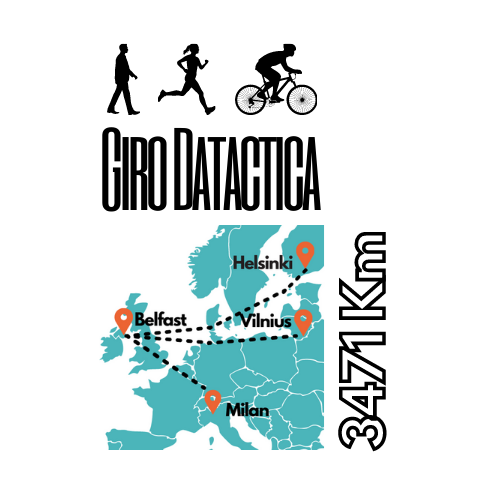 The challenge was open to cyclists, walkers, and runners taking part, all setting themselves different targets to achieve through the month. Leading the cyclists was Marcus with a grand total of 815.93km, leading the walkers was Paul with 287.14km and topping the charts for the runners was Daiva with 125.01km.
This challenge not only brought everyone together but created friendly competitiveness each week, with everyone that took part measuring progress on Strava against their own personal goal. We were thrilled that nearly half the company joined in on the challenge and that we smashed through our target with a week to spare!
To mark the end of the challenge, the cyclist leaders Matt, Dave and Marcus organised a Prize Giving ceremony. Prize categories ranged from Daiva's 'Forrest Gump award for Keeping on Running', to Daire the 'Consistency Queen and Chief Encourager of Others', to a prize for 'Puntastic Captions to each Strava walk, run and ride' (and won by Jamie).
The challenge was welcomed by everyone that joined as it came at a time when lockdown restrictions were still more strict and it allowed people to get out, get at it and get active. It was also a brilliant way to welcome new people to the team – big shoutout to Roisin, Michael, and Brendan, the latter two who ranked highly in the leader boards despite only joining a month ago.
Thanks again to the organisers Matt, Dave and Marcus, and a huge congratulations to everyone who took part. There is now talk already for a new challenge that is happening in June of this year – so watch this space, keep on your bike, keep those runners and protein bars handy!
Huge thank you to our sponsors and suppliers for providing us with goodies to supply our goodie bags- See Sense, Slane Cycles, Bicycle Coffee Shop, 4imprint, and SiS .
No ceremony could be complete without a socially distanced photo on the Datactics balcony in some glorious sunshine. Well done everyone!