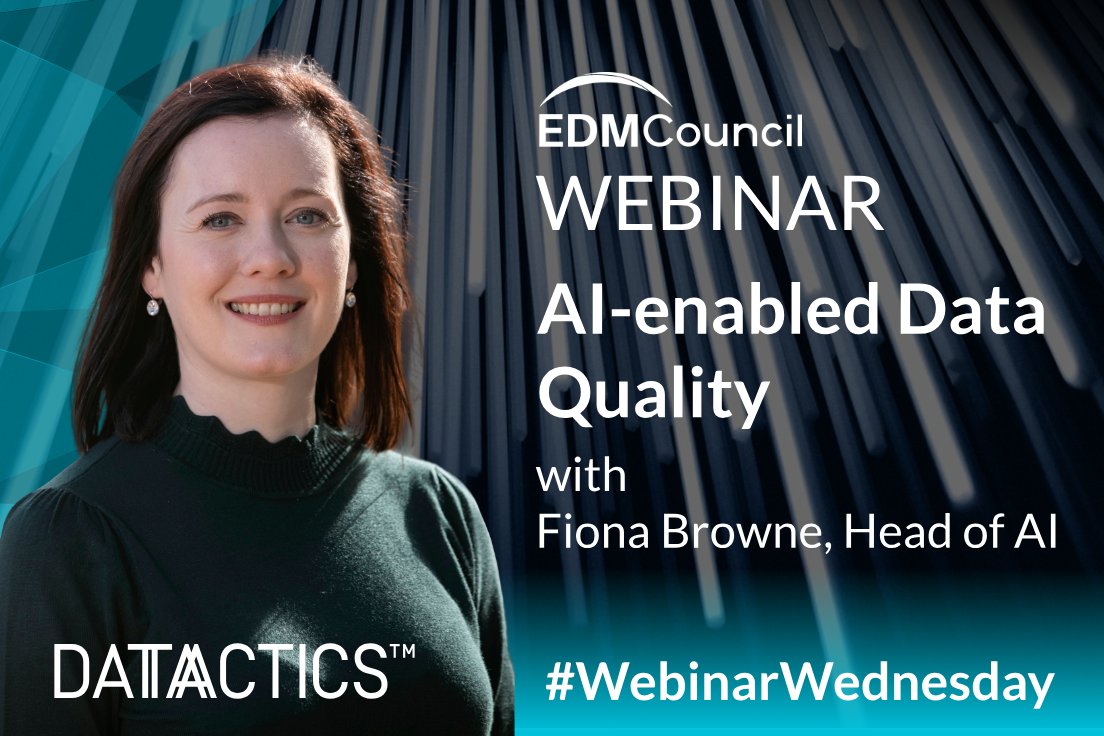 Datactics is pleased to demonstrate AI-Enabled Data Quality in our EDM Webinar. Featuring Datactics CTO, Alex Brown; Dr. Fiona Browne, Head of AI; and CEO, Stuart Harvey covering a practical use case for AI in entity resolution.
Co-hosted by EDM Council and Datactics.
Watch it online here: https://register.gotowebinar.com/recording/8207973451637805825
This webinar provides an overview of AI and the application of AI in the FinTech sector. We highlight how fundamental data quality is in the sector, underpinning key tasks such as AML/KYC and fraud detection. Clean data is critical in order to apply AI/ML solutions.
Banks face a data management challenge in relation to on-boarding and KYC. They have very large sets of messy counter-party data and this data is often subject to duplication. Datactics explores the use of AI to enhance data quality and matching by way of a deep dive into the entity resolution process. This process is currently very manual and the webinar examines the improvement in match accuracy and reduction in human effort through the intelligent application of machine learning. The webinar discusses the results of a large scale study using open entity data sources from GLEIF and Refinitiv.
The EDM webinar explores:
• How AI/ML technologies can improve the consistency and accuracy of data.
• The best approaches to implementing AI in day-to-day processes
• Methods of calculating ROI and efficiencies when evaluating AI
• How AI is helping deliver faster and better results in entity onboarding in particular
• How human-in-the-loop AI can facilitate early adoption with full traceability
For more information, to discuss how the Datactics AI Engine can help your business, or to set up a demo please contact Kieran Seaward at [email protected] or call directly on 02890 233 900.
Click here for the latest news from Datactics, or find us on Linkedin, Twitter or Facebook