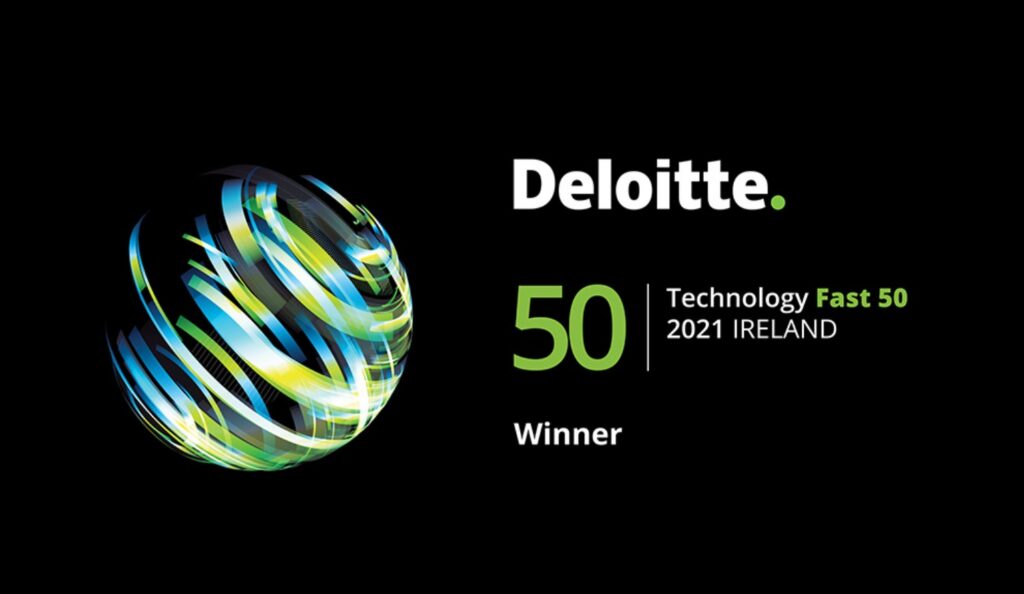 Datactics has once again been named as one of the fastest-growing tech companies in Deloitte's annual rankings of firms on the island of Ireland. The ranking is based on revenue growth from 2017 to 2021, and this year saw Datactics finish 25th, backed by strong financial performance and demand for its pure-play data quality solutions.
The year also saw Datactics secure a £2m investment round, led by Par Equity, and grow to 60 employees – the majority of whom are based in the firm's Belfast HQ.
"We are really pleased at this news, coming after nearly two extremely unexpected years for everyone" said Matt Flenley, Head of Marketing at Datactics. "This year's result is fuelled by a combination of factors driving growth right now. Firstly, we're seeing many firms investing in digital transformation, which is underpinned by getting the data right. This is leading us into lots more opportunities to demonstrate how we're the perfect partner for just that problem.
"Secondly, approaches to data management strategies are being reimagined across a broad range of sectors, especially within sub-sectors of financial services. For example, senior data leaders in insurance aren't simply looking for one IT-led platform to deliver their data governance strategy. They are instead choosing to orchestrate across a range of business-user-focused solutions, from lineage to catalogs and, of course, in the area of data quality.
"We'd like to thank Deloitte Ireland for the work they've put into compiling this ranking, and for an extremely professional awards ceremony!"
The Deloitte Fast 50 certificate is in prime position presented proudly in our Belfast Head Quarters. We would like to take this opportunity to say well done to all at Datactics again, especially those innovative tech folk who put in so many hours of development work on our Self Service Data Quality platform. We have seen huge growth this past year and we are looking forward to seeing what the next year at Datactics looks like.
And for more from Datactics, find us on Linkedin, Twitter, or Facebook.