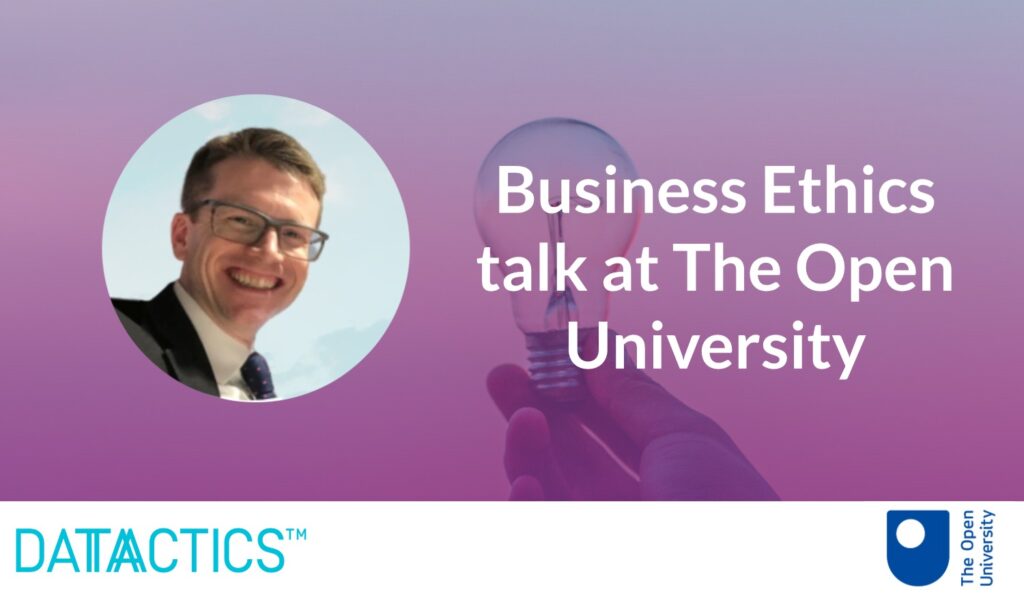 Matt Flenley, Marketing and Partnerships Manager at Datactics will be speaking this week at The Open University, delivering a talk on Business Ethics.
The talk is going to cover four things:
The impact of unintended and cultural bias in machine learning
What to do if your business loses or has no soul
Corporate Social Responsibility – Looking after people when the world is upside down
The benefits and pitfalls of big corporate machines and rapid growth start-ups when it comes to doing charitable work and being a force for good.
You can also read Matt's blogs here such as a piece on AI Ethics he has written about or find out about our people here, explore our open vacancies. If you're curious about working at Datactics please drop Matt a line on LinkedIn for a chat.