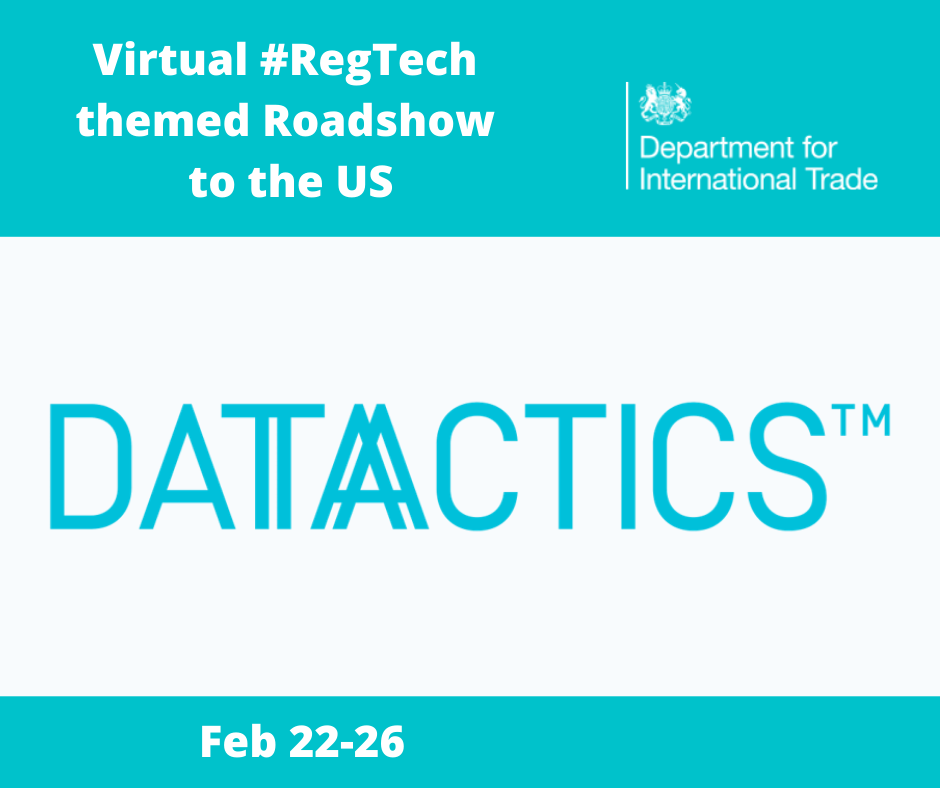 We're delighted to have been selected to join a virtual roadshow to the US: DIT's RegTech Roadshow.
We will be joined by innovative regulatory technology companies such as: Acin AMPLYFI, AutoRek, ComplyAdvantage, Finreg-E, FNA, Solidatus, Suade Labs, and TAINA Technology Limited.
This roadshow will provide this group of leading UK RegTechs with the opportunity to meet directly with US corporate innovation and compliance teams, receive guidance and training from DIT partners on how to set up and grow a physical presence, and hear from industry experts including regulators about the key challenges facing the US market and how their technology can help solve them.
If you would like to get in touch, please reach out to Kieran Buchanan or Matt Flenley who will introduce you to our US-based case studies within the Financial Services sector and help you understand where Datactics brings value.