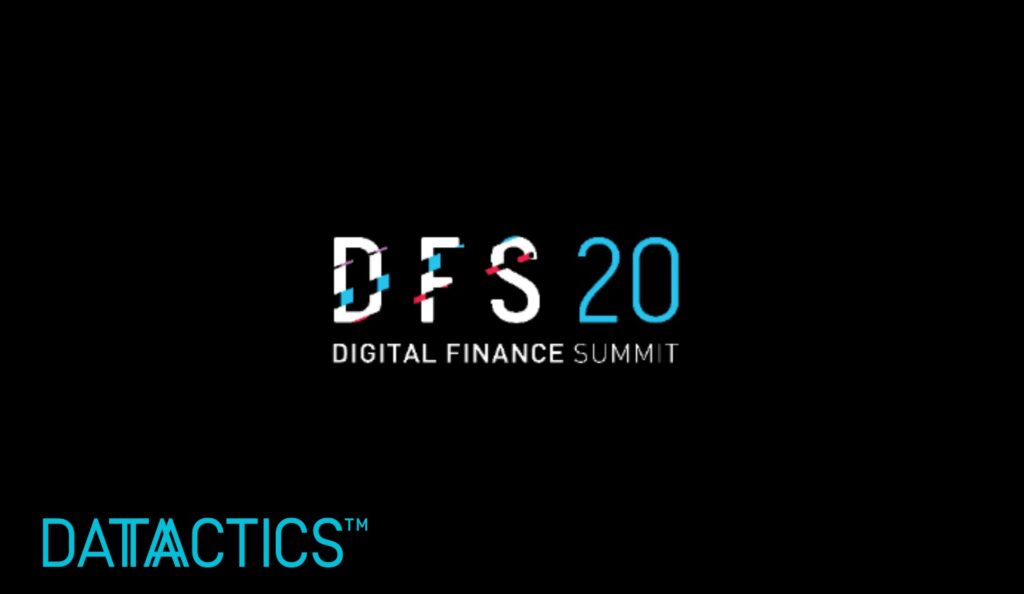 We are delighted to announce that we will be exhibiting at Digital Finance Summit 2020. The 1-day event is back again this year to set the path for a bright and more dynamic future at the heart of Europe. The highly renowned conference year on year focuses on the ever-changing and increasing digitalisation of the financial industry.
The conference is the crossroads between Tech Talent, RegTech, Cloud Computing, Big Data, Blockchain, Crypto-Assets, Artificial Intelligence, Crowdfunding, CyberSecurity, and Banking. Year on year the event gathers global forward-thinking innovators that are seeking to get inspired by a unique blend of industry leaders.
This year is different from any other with the restrictions that are upon us. As a result of the restrictions, the event is being hosted online. This may be the 5th year but FinTech Belgium is preparing a creative program that will be spread over 3 stages with keynotes, workshops, and the European FinTech Pitch Battle. Come to the conference expecting the most qualitative networking in Digital Finance in Belgium!
We are looking forward to exhibiting!
You can register for the Digital Finance Summit here and check the website for more information.
Find us on Linkedin, Twitter, or Facebook for the latest news or click here to contact us.