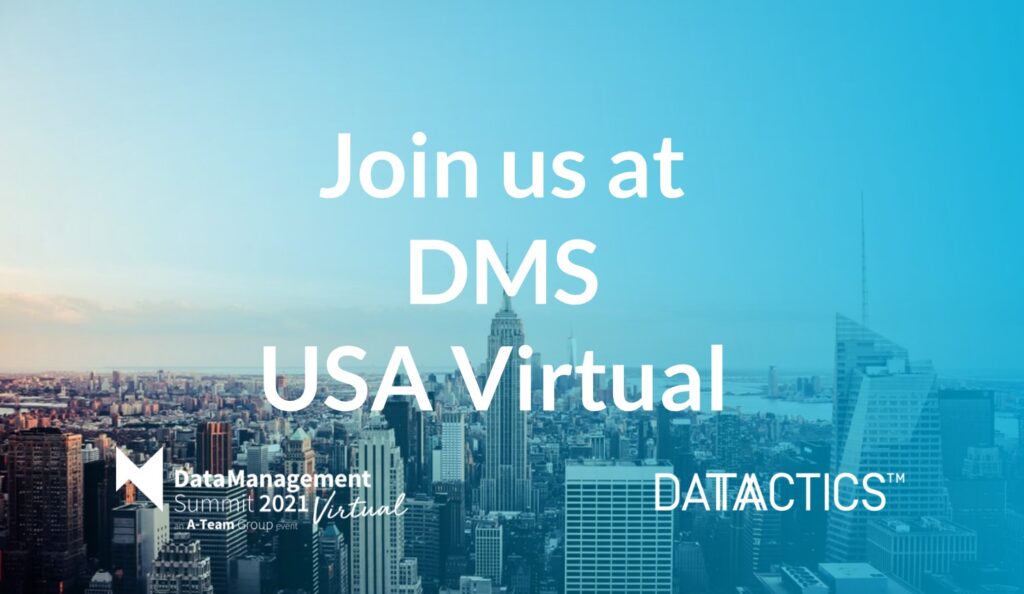 Join us at DMS USA Virtual 2021!
The Data Management Summit USA Virtual brings together the North American data management community to explore the latest challenges, opportunities and data innovations facing sell side and buy side financial institutions.
We'll explore how data strategy is evolving to drive business outcomes, support agility and speed to market in changing times. The challenges of managing ever increasing data volumes, unstructured, alternative and completely new data sets like ESG, plus the mainstream adoption of cloud, AI and ML technologies, require new approaches, capabilities and tools for data management. Join us online to hear from leading data practitioners and innovators who will share insights into how they are pushing the boundaries with data to deliver value with flexible but resilient data driven strategies.