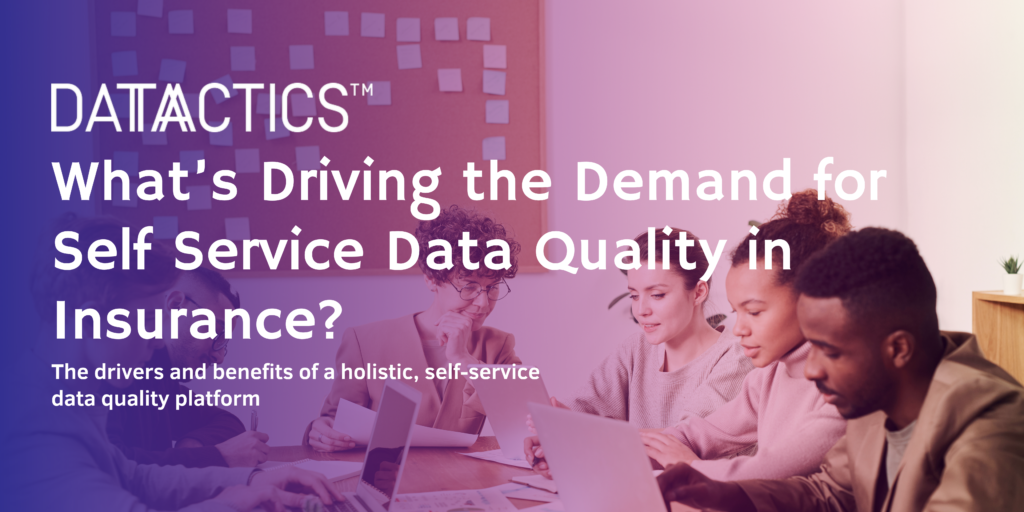 Data in a Changing World
The Insurance industry traditionally uses data to inform decision-making and manage growth and profitability across marketing, underwriting, pricing and policy servicing processes. However, like most established financial institutions, insurance companies have many data repositories and different teams managing analytics functions. Traditionally, they also struggle to share this information or communicate with one another, with many organisations having their own processes for capturing data. These factors combine to cause poor quality and inconsistent data, creating barriers toward seamless integration.
The Insurance industry recognises the importance of maintaining a competitive edge, with many companies looking to adopt a 'single platform' approach using Cloud Services from AWS, Azure or Google in the short to medium term. Such a platform needs to be flexible to support different skill sets, react to changing market conditions and able to integrate alternative sources of data. Fundamental to this is the quality of data across different data sources, ensuring it is trusted, of a high degree of integrity, and complete for business decisioning purposes.
Challenges
Customer insights are isolated to silos and scattered across lines of business, functional areas and even channels. As a result, much of the work that surrounds the handling of data becomes manual and time consuming, with no common keys or even set definitions of key terms, i.e., 'customer'. It is estimated that as much as 70% of a highly qualified analyst's time is spent locating and fixing the data.
The challenge for Insurance companies is being able to recognize the same customer across product lines and/or at different stages of the policy lifecycle. Direct and agency channels may compete for the same customer or attract a high-risk prospect that was turned down previously by underwriting. Since the claims department data is not available to pricing and marketing to inform their decisions, the result is often extra expenditures and a larger than necessary marketing budget that could easily be streamlined should these inefficiencies be addressed. It also causes poor customer experiences, which harm the brand.
There is, however, a significant demand for customer-centric solutions which allow insurance companies to link different pieces of data about a customer. These solutions use Data Quality tools to match, merge and link records, creating a holistic view across product lines and throughout the policy lifecycle.
Customer-centric solutions help insurance companies realise important business goals, including more accurate targeting, longer retention, and better profitability.
Opportunity
Generating valuable insights from expanding data sets is becoming significantly harder. On top of this, leveraging the right technology, people and process to analyse data remains a key challenge for Executives. Prepping the data is often where the real heavy lifting is done and using Data Quality automation and a Self-Service approach can really benefit a company in terms of significantly reducing costs and accelerating decision making.
While the Insurance industry faces a plethora of challenges with data and analytics, it's imperative that executives recognize that the quality of the data is fundamental to capitalising on market opportunities. By overcoming these barriers, the industry will be better prepared to embark on the next frontier of Data and Analytics (D&A).
About Datactics
Datactics helps Insurance companies drive valuable Data Insights, supports Operational Data needs and process, including Data Governance and Compliance & Regulation by removing roadblocks common in data management. We specialise in class-leading, self-service data quality and fuzzy matching software solutions, designed to empower business users who know the data to visualise and fix the data.
To have further conversations about the drivers and benefits of a Self-Service Data Quality platform in Insurance, book a quick call with Kieran Seaward. 
And for more from Datactics, find us on Linkedin, Twitter, or Facebook.