Brendan McCarthy is one of our Business Development Executives who joined Datactics in March 2021 as part of Invest Northern Ireland's 'Graduate to Export' program. Partly funded by Invest NI, the scheme helps companies recruit a graduate into their business for 18 months, during which time the candidate will spend several months in a foreign market to help businesses compete internationally. The graduate to export programme offers candidates the opportunity to develop their careers, whilst studying for a postgraduate diploma and working in a local Northern Irish business.
Brendan's main focus has been on identifying growth opportunities for Datactics in the United States and Canadian markets, primarily through sales activities, developing in-market relations and partnerships and attending trade shows. Just recently, he enjoyed his first trip across the pond.
On the onset of his one-year anniversary with Datactics, Brendan travelled to New York and Washington, marking his first stint in the United States with Grad to Export. We caught up with him to understand how his journey has been from onboarding to landing in 'The Big Apple'.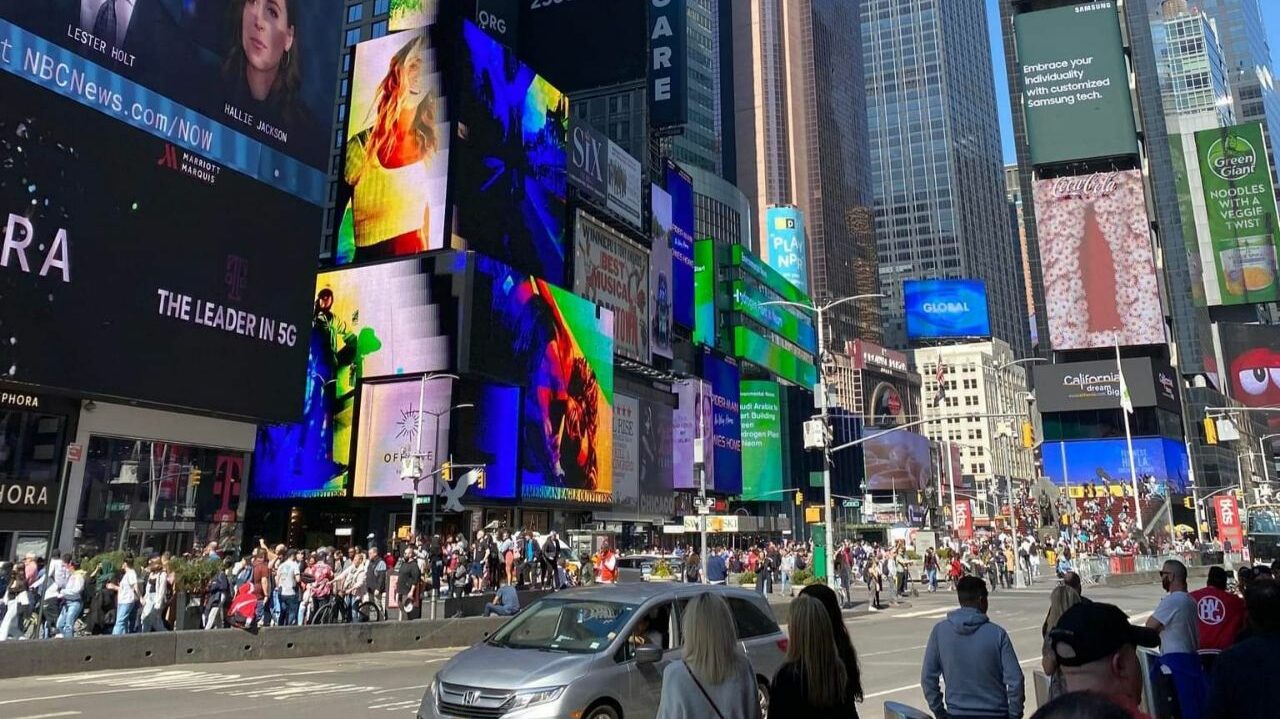 "When I arrived at Datactics in March 2021, I only had a limited knowledge of data management practices and how to apply them in real-life situations. My first few months at the company offered a soft landing into a career in tech and data; through training I was able to gain a thorough understanding of the Datactics platform and an appreciation of why data quality is such an integral piece of the data management puzzle.
These actions have been supplemented by the work we are doing with Ulster University and the Institute of Export, which has helped us to develop a robust market research and entry strategy to gain a better understanding of the North American market, prior to travel.
In September 2021, I attended my first trade show with Datactics and the Graduate to Export scheme, as we made the short trip to London for 'Big Data LDN'. This was an excellent opportunity to further expand my understanding of how 'Big Data' is being used to develop insights and influence decision-making, and further appreciate how the Datactics solution can offer a remedy to poor quality data.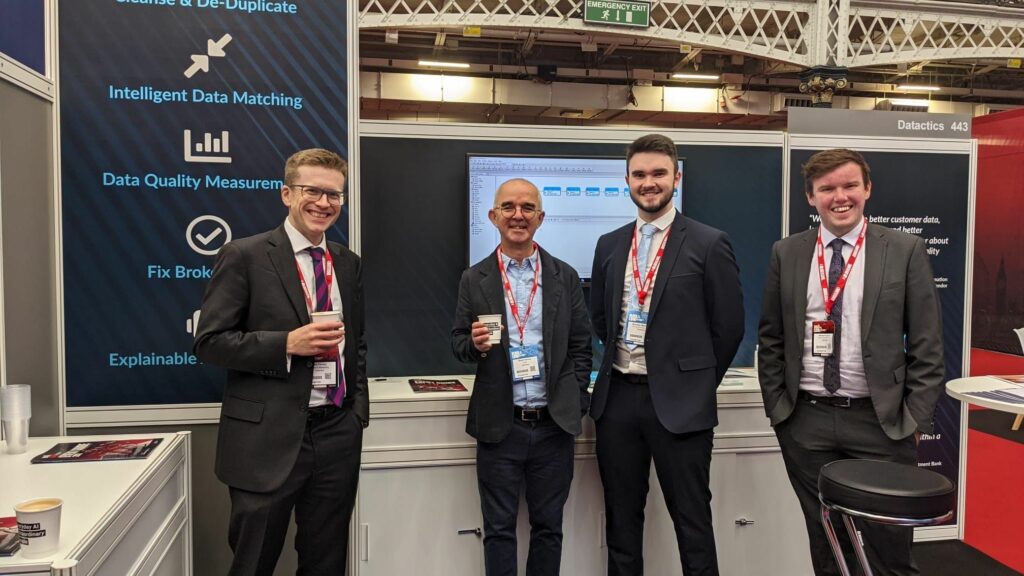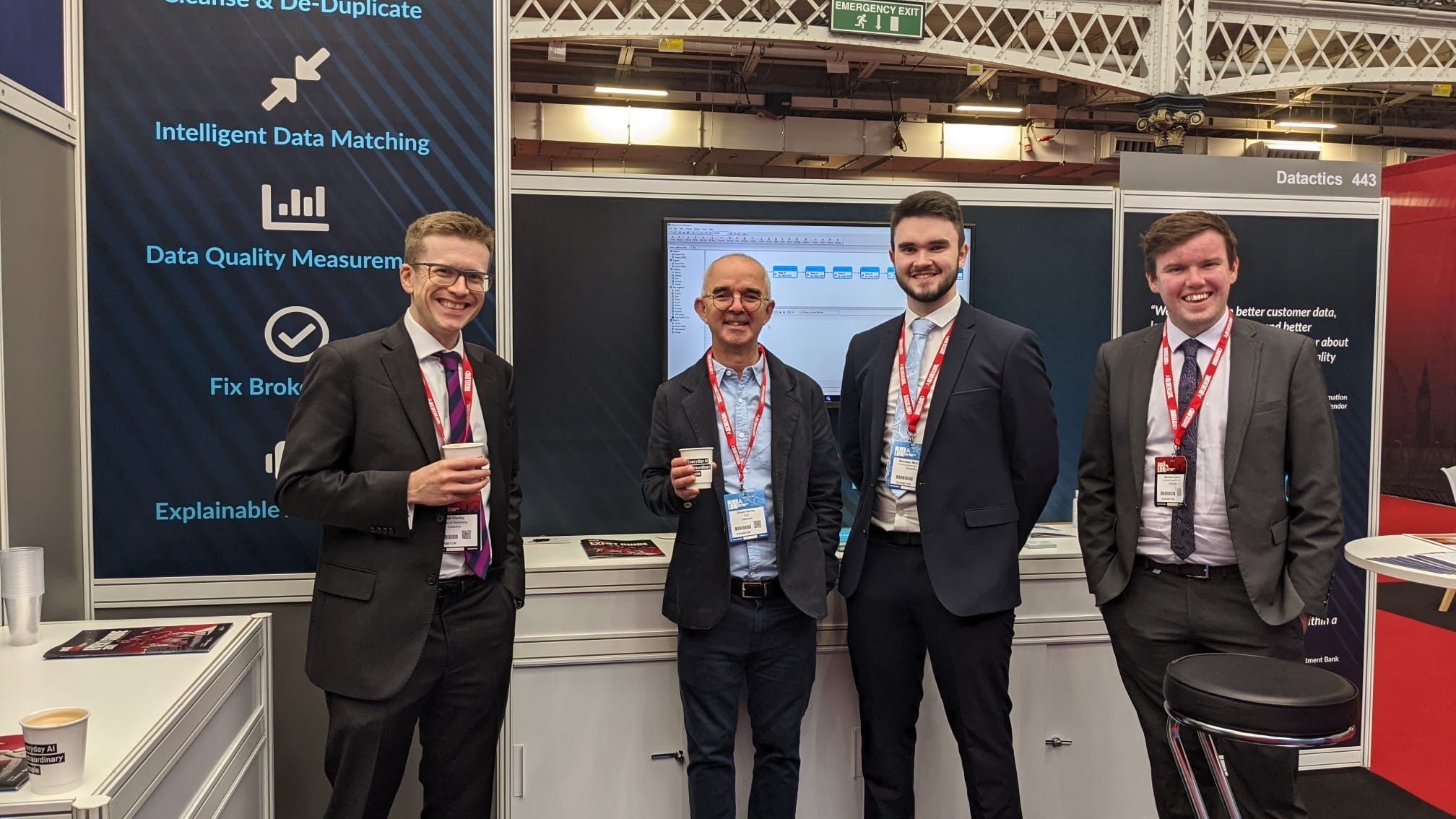 Attending trade shows, speaking to industry leaders and working alongside my exceptionally talented colleagues has helped me to develop the skills and knowledge needed to tackle the North American market; something that seemed a daunting prospect on day one of my new job in the tech industry.
With the help of Invest NI, we have found success in generating new business opportunities virtually from the comfort of our Belfast headquarters; however once travel restrictions were lifted, live events resumed and businesses returned to offices, we were very excited to make the trip across the Atlantic and be present in-market.
Naturally, the week of St. Patrick's Day offered an excellent opportunity to do just that. Therefore, last week I made my first trip to the U.S. with Datactics as I travelled to New York to meet partners and attend a number of events which were happening in the city.
Bank of Ireland kindly invited me to visit their brand new 'NYC Hub'. Consisting of an innovative co-working space, the Hub will support Irish start-ups and scale-ups as they seek to build their business and enter the U.S. market. This is a space that Datactics will look to utilise as we continue to grow the business in New York.
I then attended the bank's St. Patrick's Day celebrations in the exquisite Gotham Hall in Manhattan; an evening of networking with Bank of Ireland staff and clients, the Irish-American diaspora and other FinTechs in New York – special mention to the folks from DailyPay!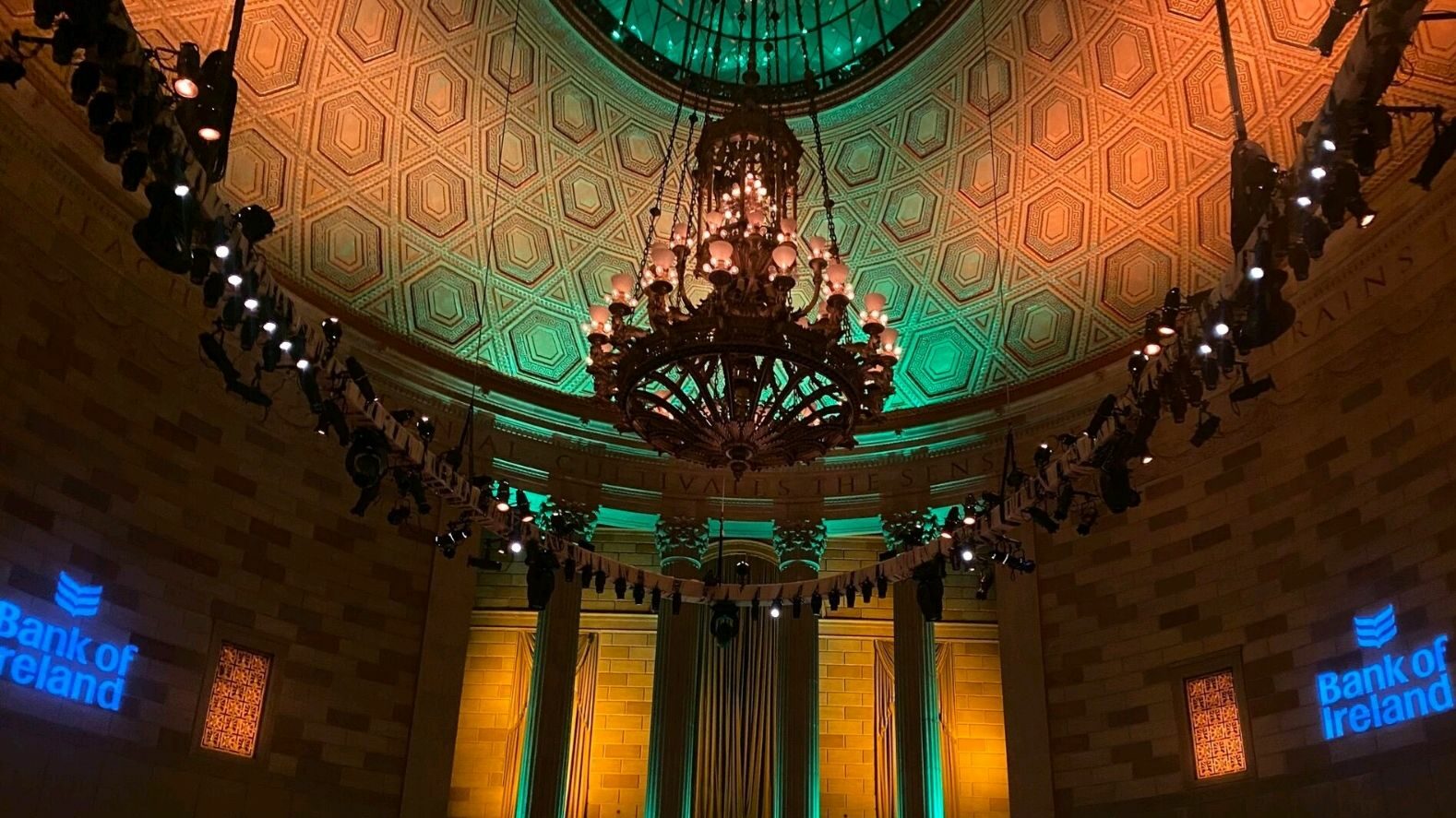 It was also great to spend some time in Washington, as I travelled to D.C. to attend the RegTech22 Data Summit with Data Coalition. We heard from industry leaders such Tammy Roust and Kirsten Dalboe as they spoke about how government and federal bodies in the U.S. can use RegTech solutions to improve customer experience with financial regulators, ESG reporting and transparency in rulemaking. This was another great opportunity to network and learn from experts in the world of data innovation in public sector.
The trip was concluded with a trip to the world famous Dead Rabbit NYC in the Financial District in Manhattan. This was a particularly pertinent experience for me, as someone with a long history in the hospitality sector and a passion for Irish innovation; this establishment is a perfect example of Irish talent exceeding expectations and winning accolades on a global stage, something we are aspiring to do too at Datactics.
Over the next six months, I will look to travel as often as possible to the U.S. and Canada, as Datactics attempts to establish a full-time presence in the region. Graduate to Export has been a wonderful initiative so far, and with the additional help and support from Invest Northern Ireland, we are confident that we can achieve this in the short-term."
And for more from Datactics, find us on Linkedin, Twitter, or Facebook.