On Friday 15th October, Matt, Dave and Marcus decided to embark on a 140km cycle from Belfast-Portrush – with a support cast from Datactics joining for the first leg from Belfast to Loughshore Park.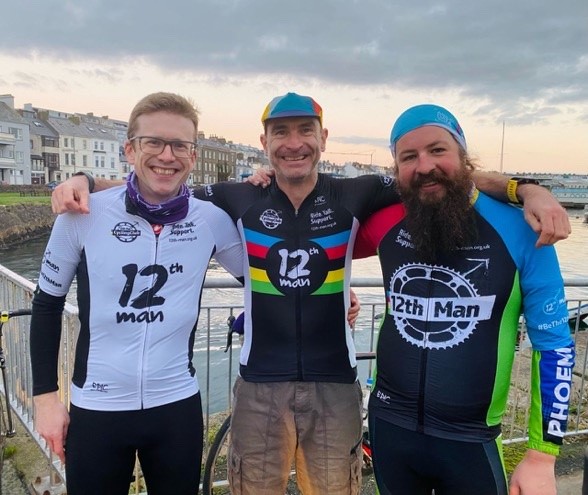 This cycle was the first of our activities as part of the Granite Challenge for Action Mental Health. After we completed the first leg of our cycle, the team were able to enjoy some coffee/tea and baked goods along with Sam from Action Mental Health. At this stage the rest of the cohort made tracks back to Belfast with Dave, Matt and Marcus heading on their journey. Throughout the cycle we made several key stops including Glenarm Castle (which involved the wonderful Ground coffee donating some sweet treats), Torr Head (which served up beautiful scenes but provided an incline that was pretty much vertical), Ballycastle (which involved a sweet treat being consumed) and lastly Portrush (which involved a finishing line, a pint and a chip from Chequers). Overall, the team completed the challenge and has raised a grand total of £1,272 to date which has surpassed the initial £1,000 target for Action Mental Health.
During one of the toughest inclines at Torr Head, Matt raised the point that it was difficult to talk because of how challenging the incline was. He likened this to everyday life, when things get difficult it becomes harder to talk. One of the reasons why we wanted to support Action Mental Health is because we wanted to raise awareness of the need to focus on Mental Health and equally as importantly, raise funds for #amh themselves.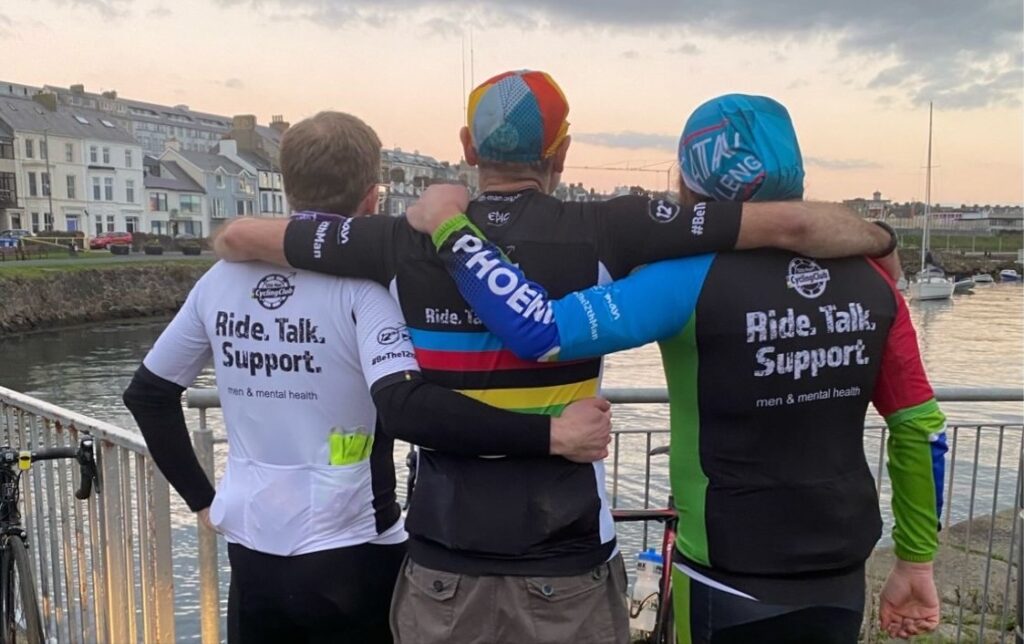 Alongside supporting Action Mental Health, we also were delighted to be supporting 12th Man. The 12th Man Campaign helps men talk more openly about mental health. It encourages them to be the 12th Man for their families, friends, colleagues and other people in their lives. It's an incredible campaign and we would recommend you check it out. There slogan is, 'Plenty of talking. It's a strength not a weakness' and this has stuck with us ever since.
Thanks to all who have donated so far, we are proud to be continuing in our activities for Action Mental Health on 30th/31st October: Red Bull 25h Time Laps for more cycling! More! Our team of four (Marcus, Dave, Josh and myself) will be cycling round Titanic, using Datactics HQ as a centre for energy bar consumption and general thoughts of "why? why? WHY?!" You can come and throw them good wishes, carbs, pity, scorn – whatever you like – any time from 12:00pm on Saturday through to 12:00pm Sunday. The 25 hours of cycling take place over the clock change, so it's also a handy reminder to brush up on your oven clock reprogramming skills.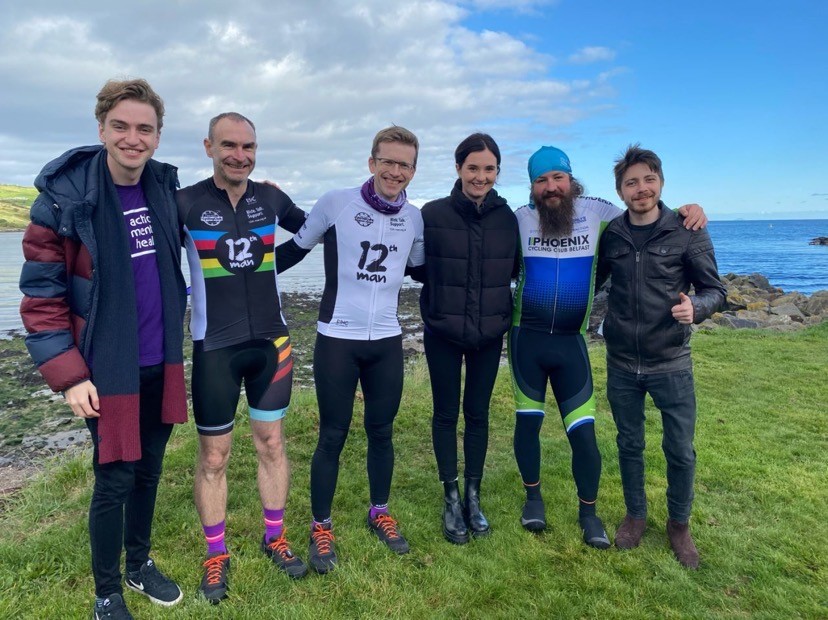 If you would like to donate please visit this page. We really appreciate everyone who has helped us so far!