Trying 10 different cultural breakfast cuisines right from the office!
At Datactics we are proud to have 13 different nationalities across the workforce and, we fully embrace learning and exploring different cultures. Due to the variety of cultures in the company, a team borne initiative flourished and took the form of 'International Food Days'.
The initiative encouraged team members to proudly share their national delicious delicacies, allowing the other team members to stimulate their palettes and try something new! In this blog post, we will unpack, who started the initiative, what the most enjoyable thing about it was, and how it brought the team closer together.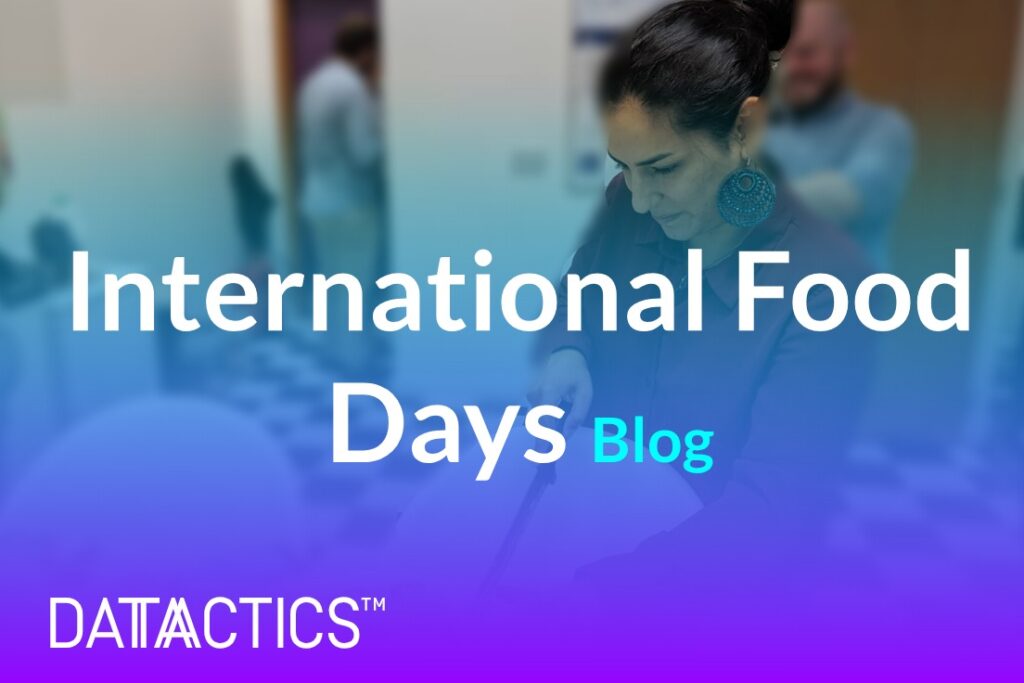 The initiative began as Tania, Digital Marketing Specialist, and Rui, GovTech Data Consultant shared that they had experienced 'International Food Days' in their previous roles. Shortly after having this conversation, Daiva, Data Engineer, treated everyone to a Lithuanian Day. Soon after this, we ended up being lucky enough to have a Portuguese Day; a German Day; Swedish Day; Irish Day; Chinese Day, and a Northern Irish Day. In total there were around 10 different Internationally themed breakfasts that took place.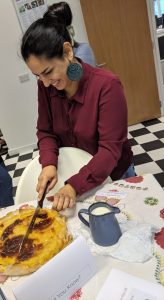 Upon chatting to Rui about the initiative, he explained that when Tania and himself treated everyone to a Portuguese Day, they brought a mixture of sweet and savoury Portuguese treats for people to sample.
They also printed off resources for people to read more about Portuguese culture and played typical Portuguese music in the background – allowing them to fully immerse themselves in the experience and learn more.
The breakfasts were held during the morning on a Friday and lasted around an hour, a perfect time slot for people to enjoy some great culturally diverse food, to embrace the different cultures within the company and to enjoy some team bonding.
'Tania and I both had experienced International focused events in our previous roles, so we thought, why not bring it to Datactics!'
This initiative allowed for people to meet other team members in the company… mingling with food to get to know colleagues allowed relationships to be formed stated Rui.
Rui's favourite breakfast was from Mattias, as he brought a sandwich cake, a Swedish food favourite to tempt the taste buds of the team members.
Marti, a Graphic Design intern, who is from Germany, brought Rye bread with smoked cheese for the team to try when he helped to organise the German-themed breakfast. He felt that, as he was an intern, the initiative 'brought together people that wouldn't usually talk to each other' and it also made him feel as if he had 'the comforts of home'. One of Marti's favourite parts of the breakfasts was that it allowed him to try food he had never tried before.
Marti also reiterated that it was not only an 'authentic' initiative because it was team derived but it was a great 'team-building exercise'.
'Lots of people in the company got involved. It was a great way to integrate with the wider team!'
When we asked Daiva what her highlights of the breakfasts were, she stated that it made the company feel more 'communal and family-like'.
With the 10 different International breakfasts held on a Friday morning, Daiva felt she got to know people far better and thoroughly enjoyed learning about different cultures:
The idea came at the end of my internship; it was a brilliant way to learn more about different cultures and fully embrace my own
Within the company, we are delighted to have such a plethora of different cultures and nationalities that make up the fabric of the Datactics family. We particularly are proud that this initiative came from team members in non-managerial roles, illustrating the freedom to set up new initiatives within the company.
Click here for more by Datactics, or find us on Linkedin, Twitter or Facebook for the latest news.