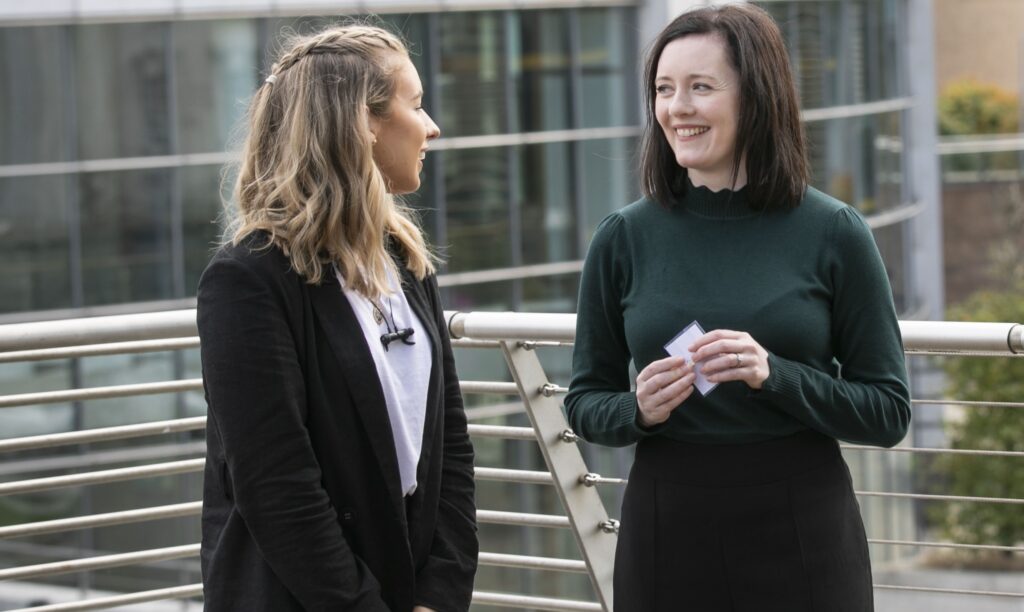 Hot on the heels of Datactics' recent announcement concerning new funding from Invest Northern Ireland, Matt Flenley, Head of Marketing, writes about the company's exciting plans for expansion.
We were delighted to share the news from Invest NI, as it demonstrates both their commitment to home-grown tech companies and our own story of business success. The latter comes from the kinds of client we've been working with over the last few years – major international blue-chip organisations, some of the biggest firms in financial services and information management, and with a cornerstone programme for policing in the UK, NDQIS.
All of this has been secured through the hard work and energy of 60 talented and innovative people, getting the firm from a small 15-person office behind Victoria Square when I joined in 2017, to its current HQ near Belfast's iconic Waterfront Hall. The new roles we're now advertising, supported by Invest NI, are designed to keep the foot down on that growth story, take us to the next stage and deliver even more to our loyal clients.
The variety of technical and client-facing roles should appeal to a wide range of people. We've always said we want to work with great people, and if potential employees are reading this, thinking they might well be passionate about a career in data, they should absolutely get in touch with us. On our website can be found stories from a number of our team, spanning technology, delivery, project management, and more, which should help encourage people to take the plunge and explore a career with Datactics.
You can check out the brand new, exciting roles here.
If you would like to hear more from Datactics, find us on Linkedin, Twitter or Facebook.