Welcome to our fortnightly round-up from Datactics, highlighting some great moments of achievement for us…
Bloor Mutable Award 2021
Just like the blink of an eye, Friday is upon us again and it's time for us to tell you all the exciting developments that have been happening over the past two weeks!
To kick-off, we delightedly announced this week that Datactics has secured a further accolade for the quality of its technology, this time from Bloor Research. Datactics Self-Service Data Quality (SSDQ) has been awarded the Platinum Mutable Award in the 2021 Report.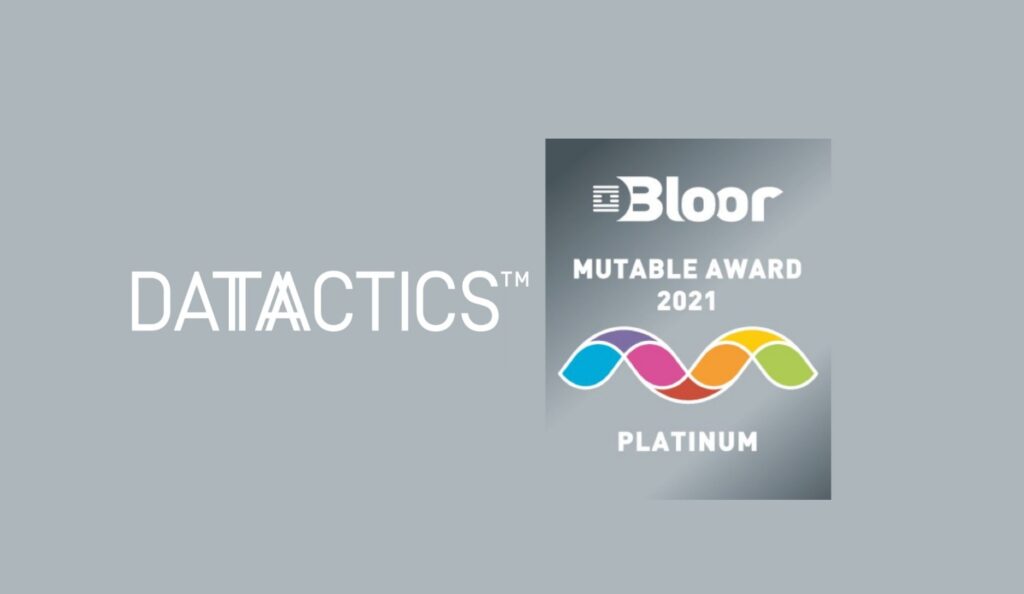 The award recognises software vendors that enable their clients to deal with data management processes in an intelligent and business-focused way.
Download your copy of the InBrief article from Bloor Research to find out more.
---
Datactics is a leader in the 2021 SoftwareReviews Data Quality Data Quadrant
We are thrilled to announce that Datactics has been recognised as a leader in the 2021 Data Quality Data Quadrant report from SoftReviews (a division of IT research and consulting from Info-Tech Research Group).
The award is based on the collective experience of real users, and placement is based on their satisfaction with the product features, vendor experience, capabilities and emotional sentiment. Datactics was named a leader, with a composite score of 8.5, which represents the complete and aggregated satisfaction score from end users. Vendor support and availability & quality of training were two of the strongest capabilities associated with Datactics, resulting in a 100% Plan to Renew reported by its users.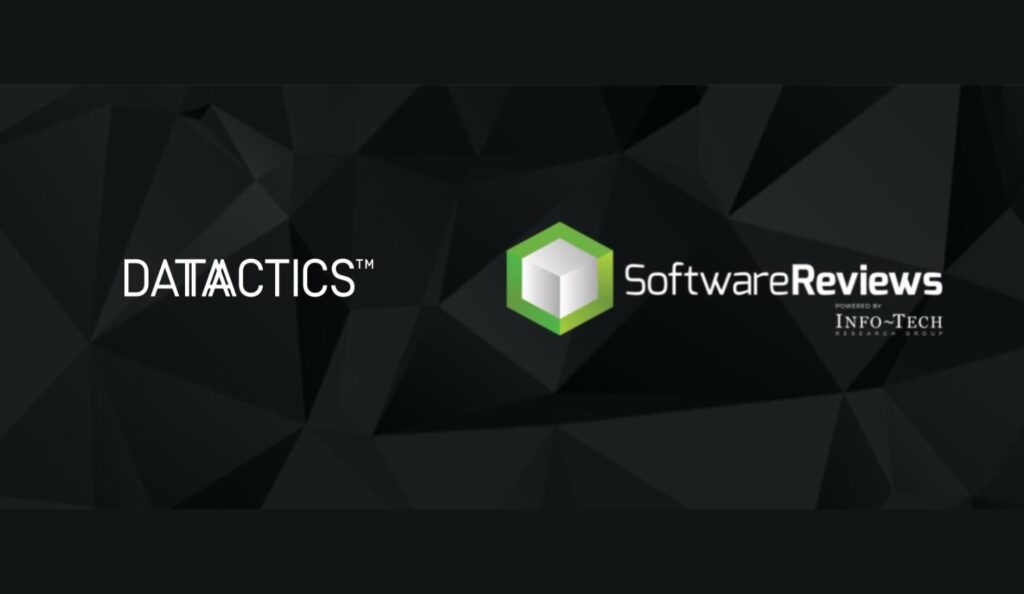 We managed to also secure the top satisfaction scores in a variety of areas representing vendor capabilities and product features, including: Satisfaction that Cost is Fair Relative to Value, Ease of IT Administration and Data Matching & Data Cleansing.
---
The Finnovate Show featuring Matt Flenley available to listen to!
Matt Flenley, recently contributed to The Finnovate Show, a podcast that gives a space for financial service leaders that are leading change and innovation a chance to share.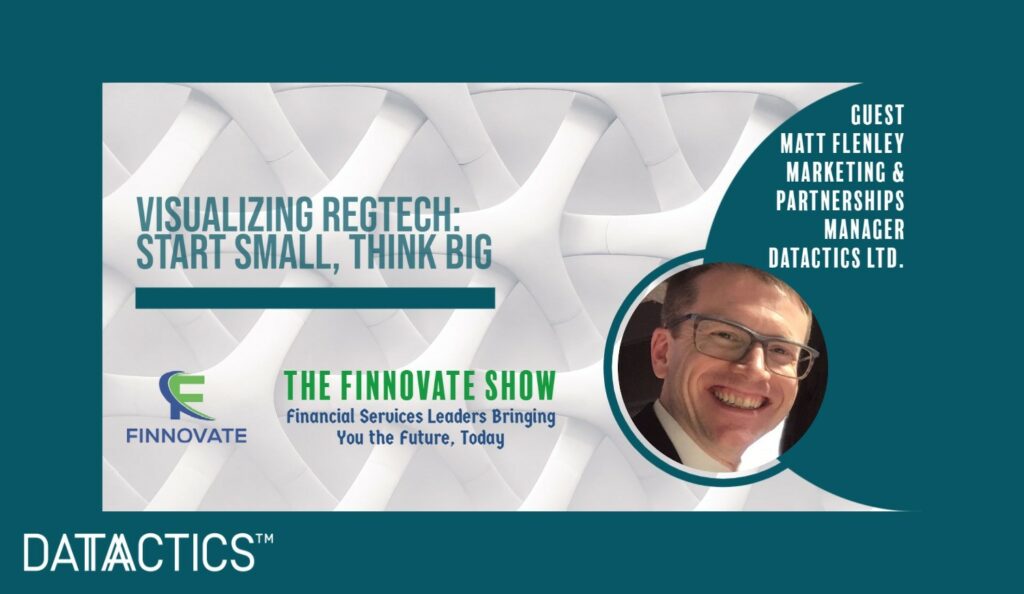 The podcast covered topics including:
How Datactics has evolved during COVID-19
How the current regulatory environment is evolving
The implications of how the current regulatory environment is evolving
Where the current regulatory environment leaves FIs.
Matt's podcast can be listened to here.
---
Contributed to Nigma Community Meet up
On the 31st March, our Head of Artificial Intelligence, Dr Fiona Browne shared at the Nigma Community Meet up event on the topic of 'How to get started with AI and ML'. This is a Meetup which is aimed at keeping student developers and learners up-to-date on the latest technology stacks and current software trends that are being demanded by employers. It can be difficult to be a student or learner in the software sector, heading out into the industry for the first time, whether that be on your placement, internship or your first graduate job. Jonathan Armstrong, Cirdan and Darren Broderick from Liberty IT also contributed to the event. Overall, the feedback was brilliant with lots of great questions asked. We are delighted to be able to support the next wave of developers.
---
We attended FinTech Talents North America 2021
Last week, we attended a delegation of 12 other Northern Irish companies for a virtual conference entitled 'FinTech Talents North America'.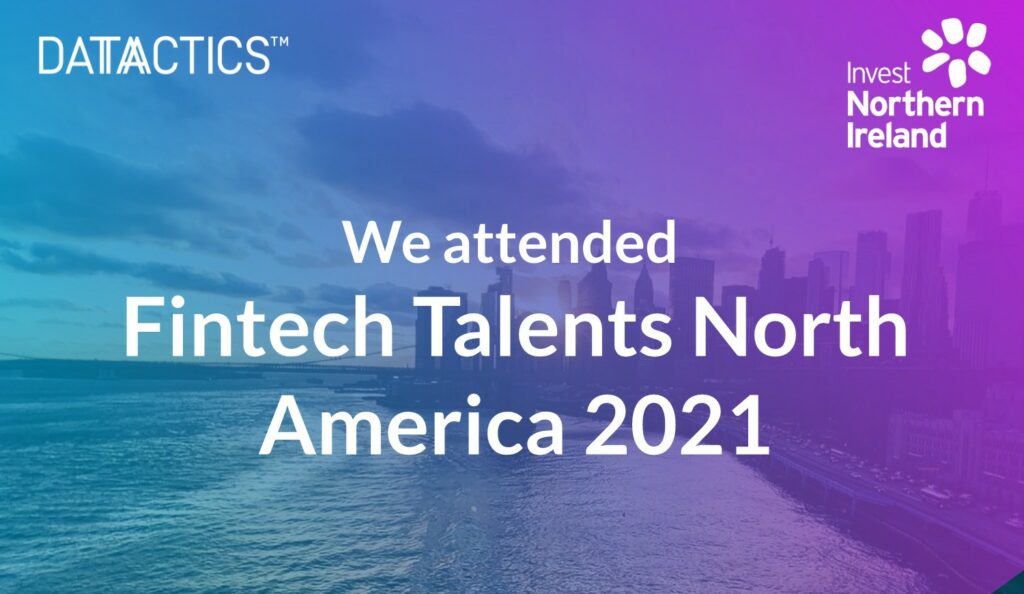 The event showcased a selection of leading financial services companies from Northern Ireland who offer a range of innovative services and solutions for areas including FinTech, Cybersecurity and Data Analytics, AI and IOT, servicing banks, corporations, governments, and utilities worldwide. The event was highly valuable with great conversations happening throughout. We were thrilled to be a part of it!
---
Welcome to Roisin and Jack!
We are excited that our team has continued to grow. We have welcomed Roisin Floyd into the Marketing Team and Jack Torrens into the pre-sales team. We interviewed both of them about their new venture. You can read both pieces here by clicking the following images.
---
Upcoming Events
Stuart Harvey is contributing to a webinar on the topic of '𝗛𝗼𝘄 𝘁𝗼 𝗲𝘀𝘁𝗮𝗯𝗹𝗶𝘀𝗵 𝗱𝗮𝘁𝗮 𝗾𝘂𝗮𝗹𝗶𝘁𝘆 𝗮𝗻𝗱 𝗱𝗮𝘁𝗮 𝗴𝗼𝘃𝗲𝗿𝗻𝗮𝗻𝗰𝗲 𝗳𝗼𝗿 𝗮𝗻𝗮𝗹𝘆𝘁𝗶𝗰𝘀', brought to you by Data Management Insight, from A-Team Insight.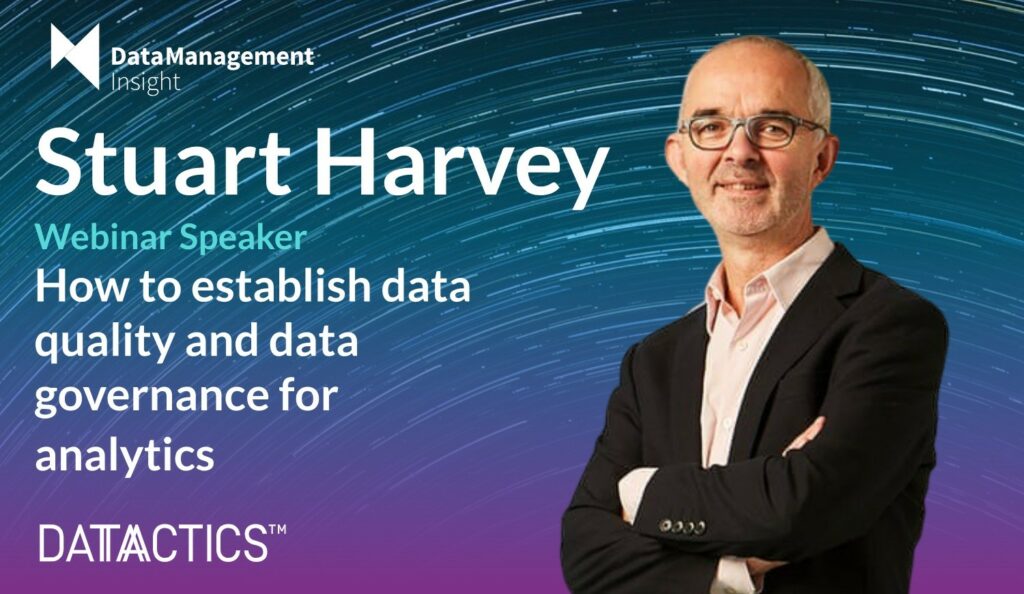 Register for the webinar to find out:

How to establish data quality
How to implement effective data governance
The benefits of combining data quality and governance
The best technologies and tools for these tasks
How to ensure accurate and meaningful analytics

To register for this event on the 22nd of April, click here.
---
Finally, we hope you have a Happy Easter, from all of us at Datactics!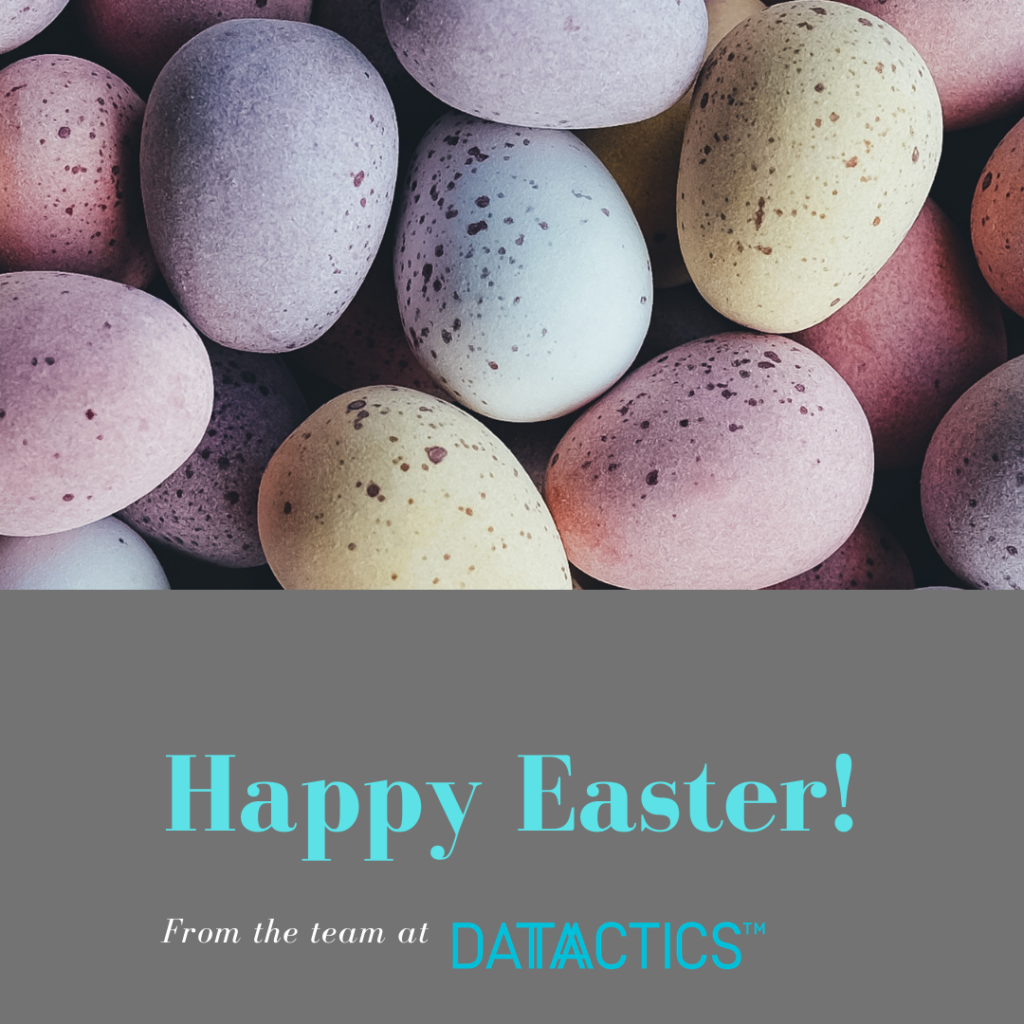 For more on AI and Ethics, Data Quality, or just an introduction to our new team members, you can find us on Linkedin, Twitter or Facebook.