Friday is here again! After a busy last 2 weeks of May, we are excited to tell you all our developments that have been happening over the past fortnight.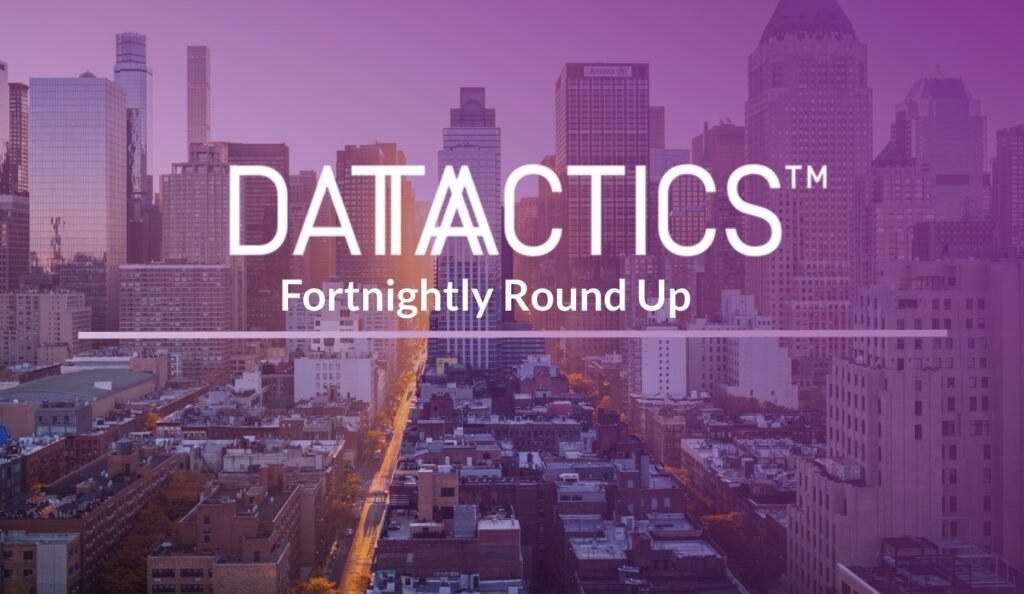 Shortlisted for Waters Rankings 2021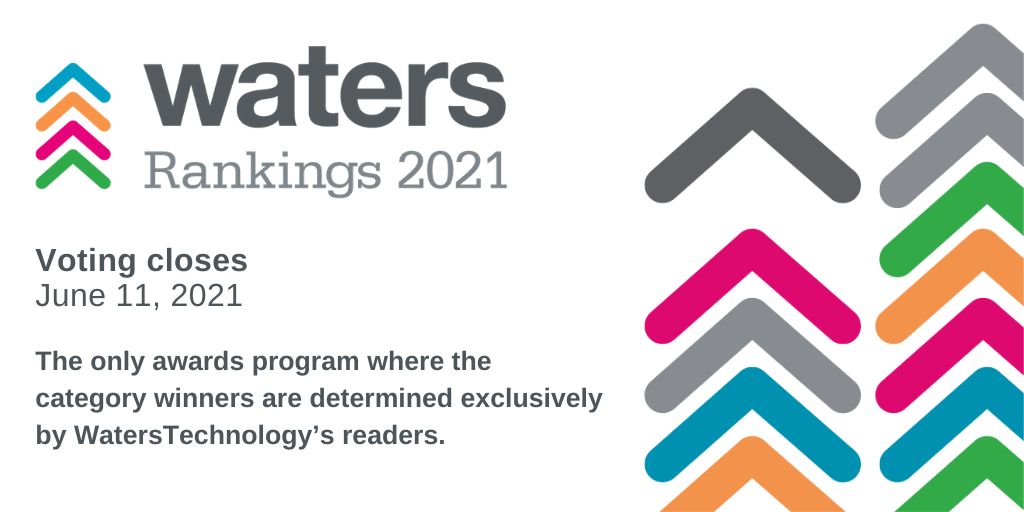 We have been shortlisted for the Waters Rankings 2021.
Each year, waterstechnology ask their readers at investment banks, asset management firms, hedge funds, brokerages, and exchanges to choose their leading financial services solutions and technology providers.
This year they received over 400 submissions.
You can vote for us here, voting closes Friday, June 11th, 2021. The results will be announced at a virtual awards ceremony on July 16.
Shortlisted for Diversity and Inclusion Award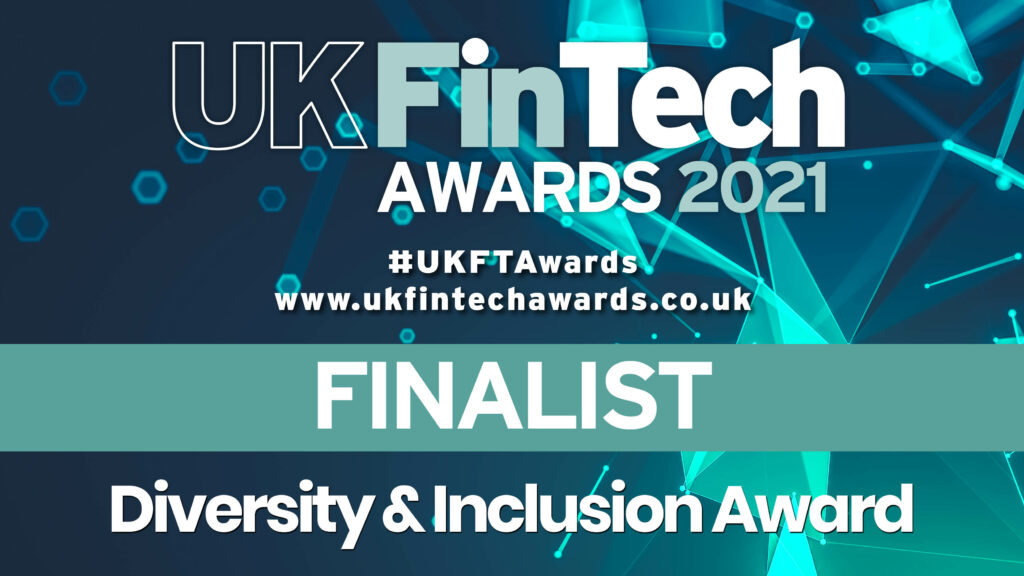 We are delighted to be announced as finalists for the Diversity and Inclusion category at the UK FinTech Awards 2021. At Datactics, we pride ourselves on being inclusive and diverse, as we believe these are two of the biggest contributors behind our talented team.

This year there were over 300 entries who participated so we are thrilled to be shortlisted.
The awards ceremony will be taking place in London on 22nd July.
We attended a US Branding workshop with GBBC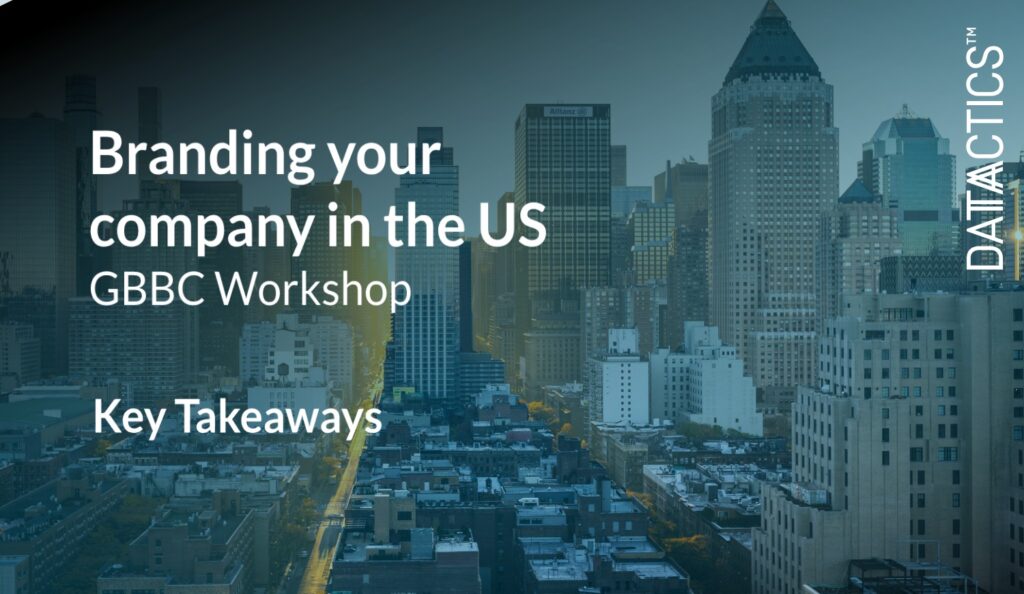 Last week we had the pleasure of joining a GBBC Workshop on the topic of 'Branding your company in the US'. The session was led by Theobald Fox and centered around key tips for companies to consider in terms of branding and clarifying value proposition in relation to the US market.
For Datactics, this event was particularly relevant as Datactics is seeking to further expand into the US Market. As part of Invest Northern Ireland's 'Graduate to Export' programme, Brendan McCarthy will travel to the United States later this year to represent Datactics in the region. We attended this workshop to gain insight into US branding trends, 'Marketing Must Do's', creating a US value proposition and messaging, and common pitfalls to avoid.
We caught up with Jenna Lloyd, US Partner at Theobald Fox and we asked her what she thinks are the biggest roadblocks that UK-based companies face coming over to the US… Read the full round-up here.
Brendan McCarthy speaks at recent DIT event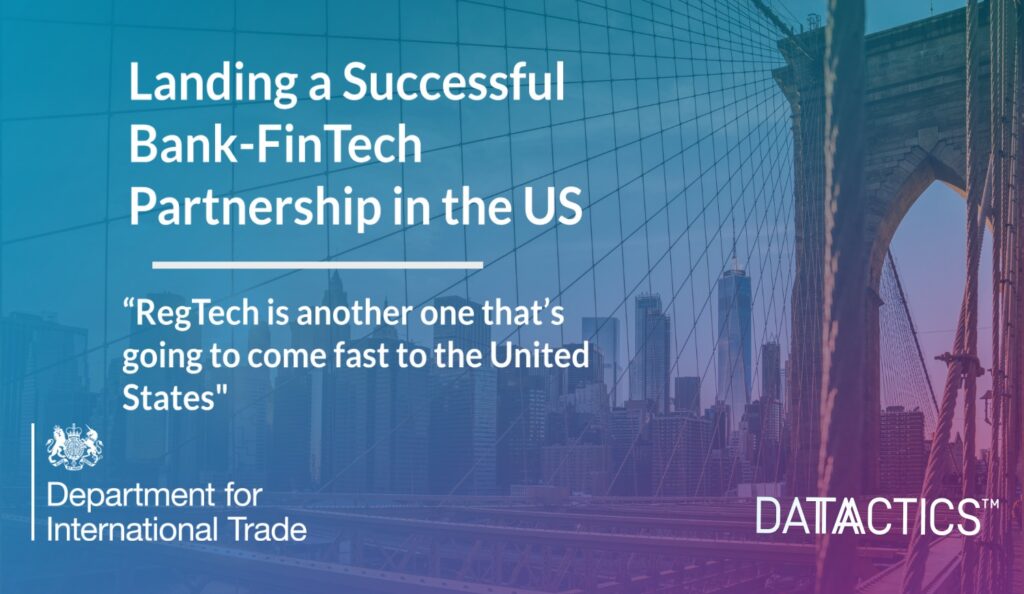 Brendan McCarthy attended the Department for International Trade's (DIT) 'Landing a Successful Bank-FinTech Partnership in the US'  event which took place last week. 
As part of Invest Northern Ireland's 'Graduate to Export' programme, Brendan will travel to the United States later this year to represent Datactics in the region.
"My role in-market will help drive  Datactics' international expansion plans by sourcing new business and potential partnerships within North America.This webinar offered advice for scaling tech companies growing in the United States and the necessary steps to take when forming new partnerships with banks and other financial institutions. The panellists were industry experts, so it was great to hear all of their stories and insights".
Read the full round-up here.
Giro Datactica round-up! 4713km is complete and we have reached Milan
The Runners and Riders club started the challenge to help get people more active in the better weather of April, with the aim of reaching Milan, Helsinki and Vilnius (where some of our colleagues are based) in just 4 weeks. We managed to complete that challenge with some amazing distances being racked up by participants; aiming for 3,471km overall, we accumulated a combined total of 4713.58km.
Huge thank you to our sponsors and suppliers for providing us with goodies to supply our goodie bags- See Sense, Slane Cycles, Bicycle Coffee Shop, 4imprint, and SiS .
No ceremony could be complete without a socially distanced photo on the Datactics balcony in some glorious sunshine. Well done everyone. Read the full round-up here.
Let's connect!
To keep up to date with Datactics, follow us across our social media channels or check out our Datablog, where we post all round-ups and events we are attending or contributing to.