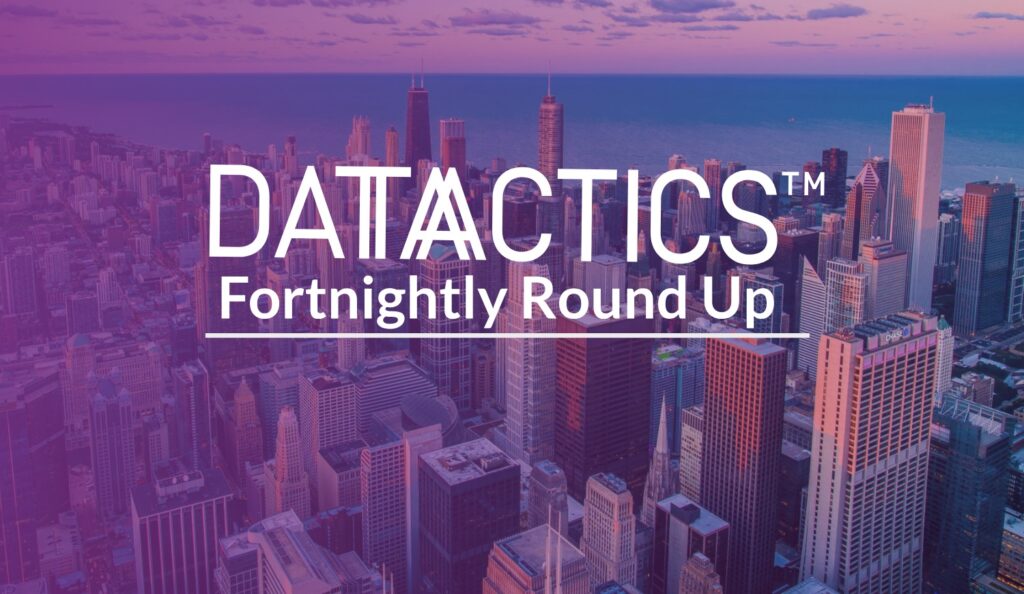 Friday is here again! After a busy first 2 weeks of June, we are excited to tell you all our developments that have been happening over the past fortnight.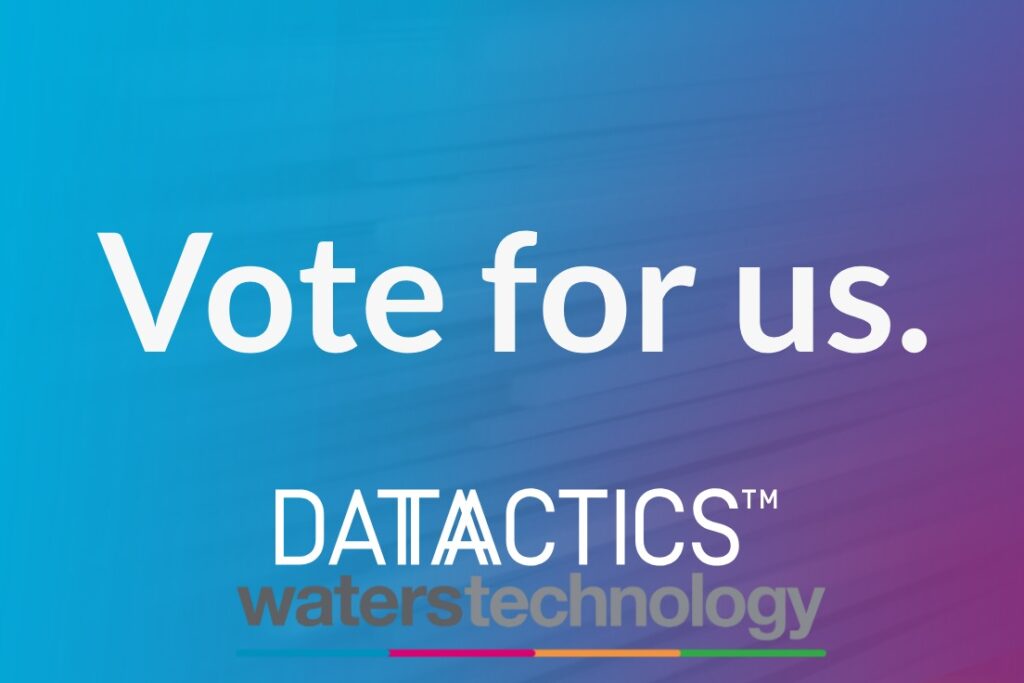 Shortlisted for Waters Rankings 2021!
We have been nominated in the Waters Rankings 2021, as voting closes today – a vote would be brilliant!

Each year, WatersTechnology.com ask their readers at investment banks, asset management firms, hedge funds, brokerages, and exchanges to choose their leading financial services solutions and technology providers.

The results will be announced at a virtual awards ceremony on July 16. A win would be a really strong endorsement of the innovative approach we take to helping financial services firms along their Data Quality journey.

Shortlisted for 2 awards at Digital DNA Awards 2021!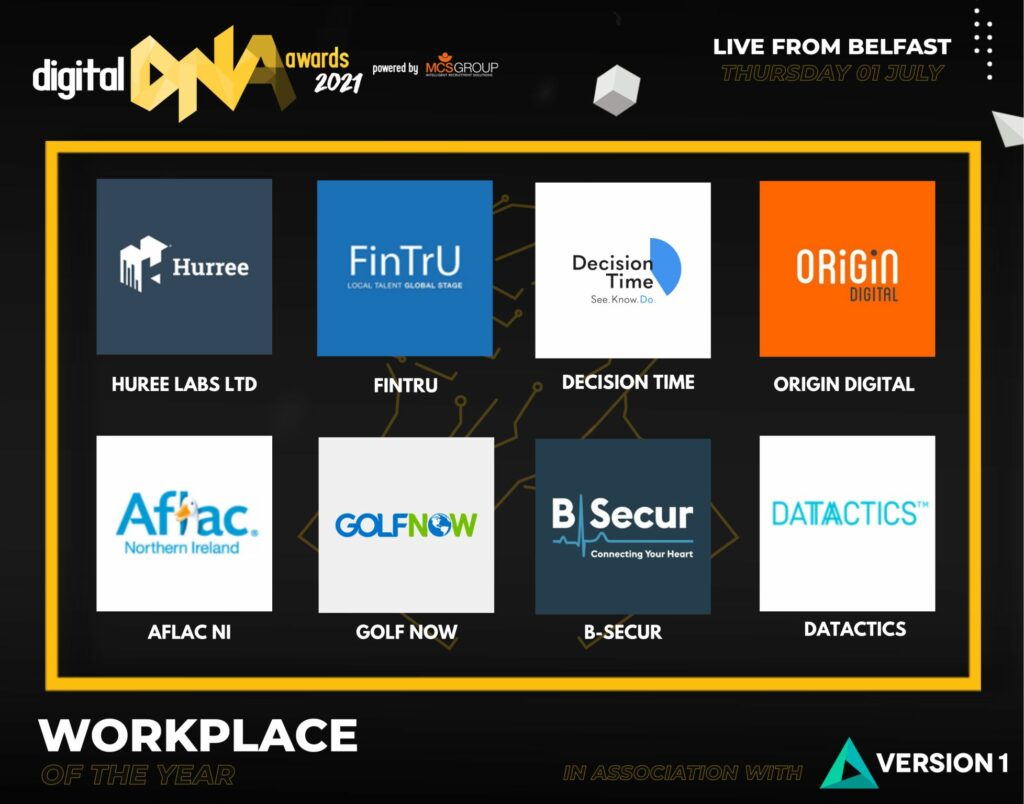 We have been shortlisted for the Workplace of the year by Digital DNA.
The Workplace of the Year award recognises a company that has instilled an excellent workplace culture where employees are at the core of everything they do. We are proud to be shortlisted for this award as we have worked hard to ensure that we are people first and we fully embrace and celebrate the talent within our now 55 person team.
We are also so proud of our very own Daire McCotter, who is a Client Services Support Consultant at Datactics. She has been shortlisted as Young Person of the Year by Digital DNA HQ!
The Young Person of the Year award recognises an individual under the age of 30, who is really disrupting the market through their radical innovation, energy, and endless creativity.
We are looking forward to attending on 1 July at the Ormeau Baths.
Systems in the City Financial Technology Awards 2021 nominations!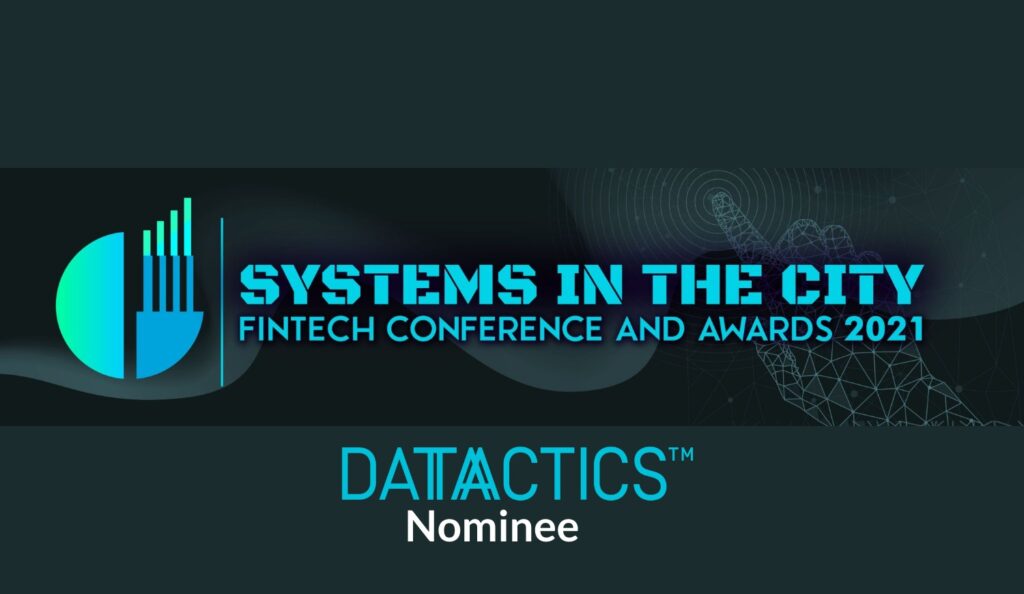 We are delighted that Datactics has been nominated for a company award with FinTech Awards 2021.

Alongside this, the first individuals to be nominated also have been announced, which includes Kieran Seaward, our Head of Sales.
Award winners will be announced and presented online by Gemma Claire (Godfrey) on 29 June following the Systems in the City Fintech Conference, chaired by Phillip Bungey.
Datactics and loyalBe join forces to promote the #WelcomeBackNI campaign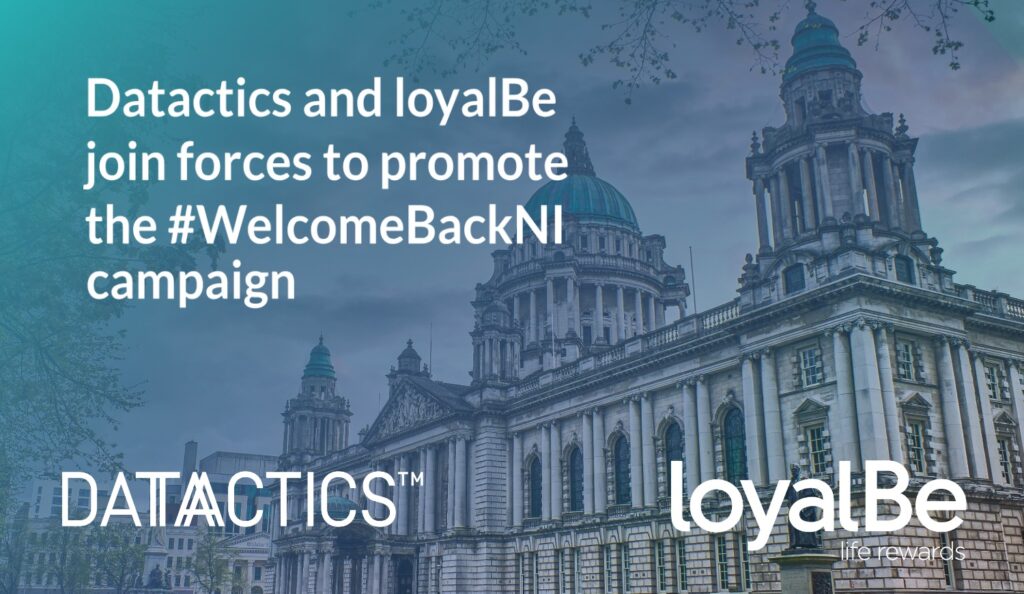 We noticed the "WelcomeBackNI" promotion being run by fellow NI Fintech firm loyalBe and, as we're passionate about a thriving tech ecosystem and local economy, thought we'd dig a little deeper.
Matt Flenley, Marketing and Partnerships Manager at Datactics sat down with Cormac Quinn, Founder of loyalBe to discuss the excitement around the reopening of Belfast and the growing FinTech ecosystem in Northern Ireland.
Read the full piece here.
Access to Finance: Ambition to Scale, Invest Northern Ireland upcoming contribution!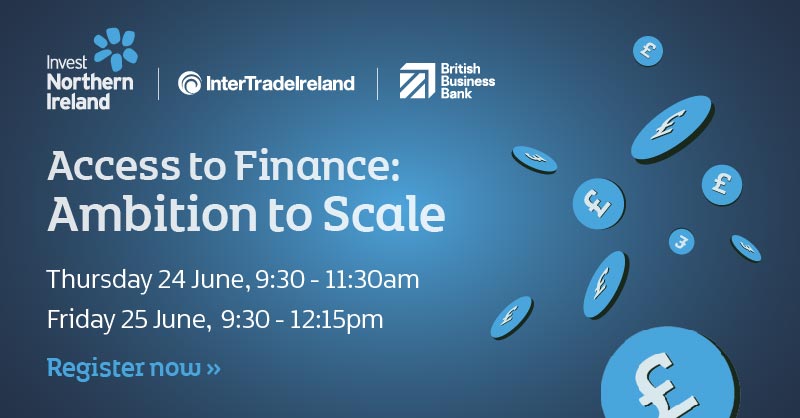 On the foot of having our own investment round… Stuart Harvey will be sharing at Access to Finance: Ambition to Scale, Invest Northern Ireland on 24-25th June.

Stuart's chats will be broadcast from 10.12-10.30 on both days with a live audience Q&A from 10.30-10.40.

With an overarching theme of 'Ambition', these virtual conferences are targeted towards businesses seeking to scale and wish to find out more on how to obtain finance to achieve growth, through the experience of industry experts and local businesses.

Register here.
Let's connect!
To keep up to date with Datactics, follow us across our social media channels or check out our Datablog, where we post all round-ups and events we are attending or contributing to.