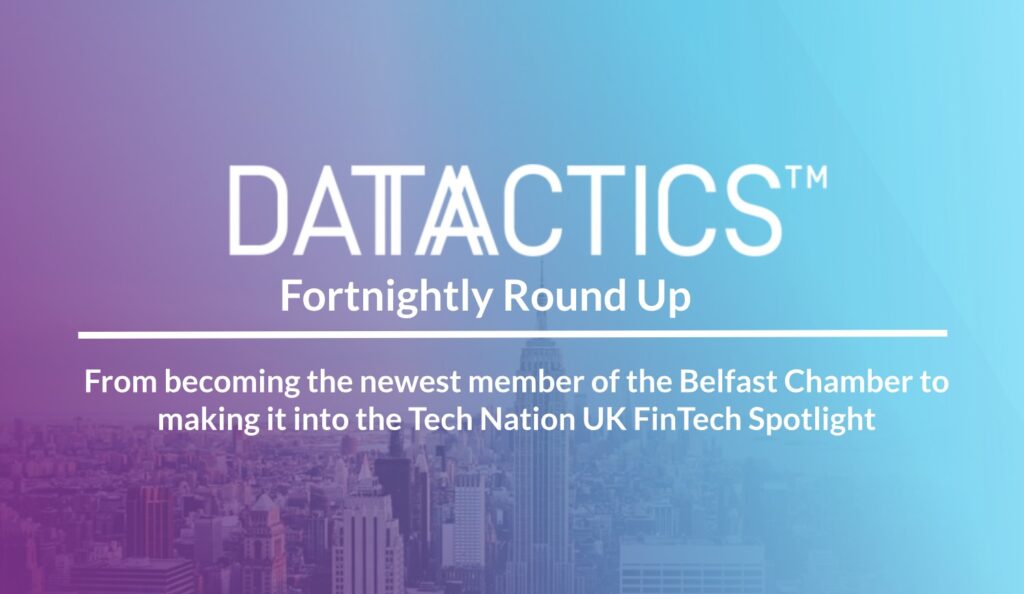 Friday is upon us again! After a busy 2 weeks, this round-up we are excited to tell you all our developments that have been happening over the past fortnight.
Stuart Harvey took part in the National Strengths – Findexable Report Launch for UK FinTech week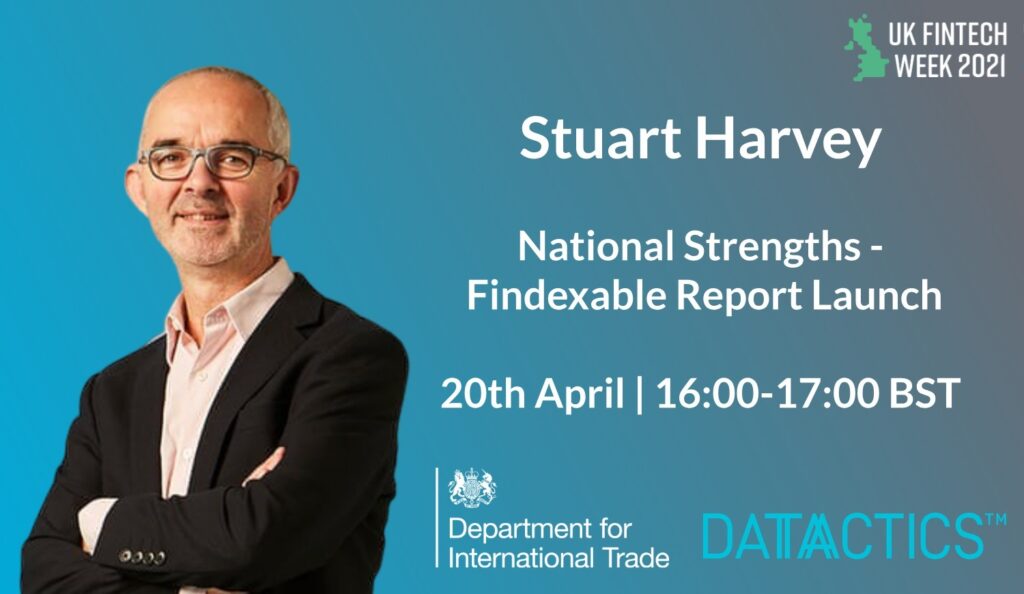 The new Department for International Trade (DIT) report highlights the strengths of the diverse FinTech ecosystems across the UK and opportunities for growth.
Our CEO, Stuart Harvey took part in a panel discussion yesterday moderated by Simon Hardie, findexable. He shared alongside the fellow panelists how Datactics has and continues to expand in different regions.

Other companies that shared their insights included: Delio, Honcho, Modulr, tumelo and, Wealth Wizards. Thanks to the other speakers: Gareth Lewis, Myles Stephenson, Tony Vail, Gavin Sewell and, Georgia Stewart – was great to hear their stories! We are putting together a blog post currently which will unpack workplace trends, company growth, and the growing FinTech sphere of Northern Ireland.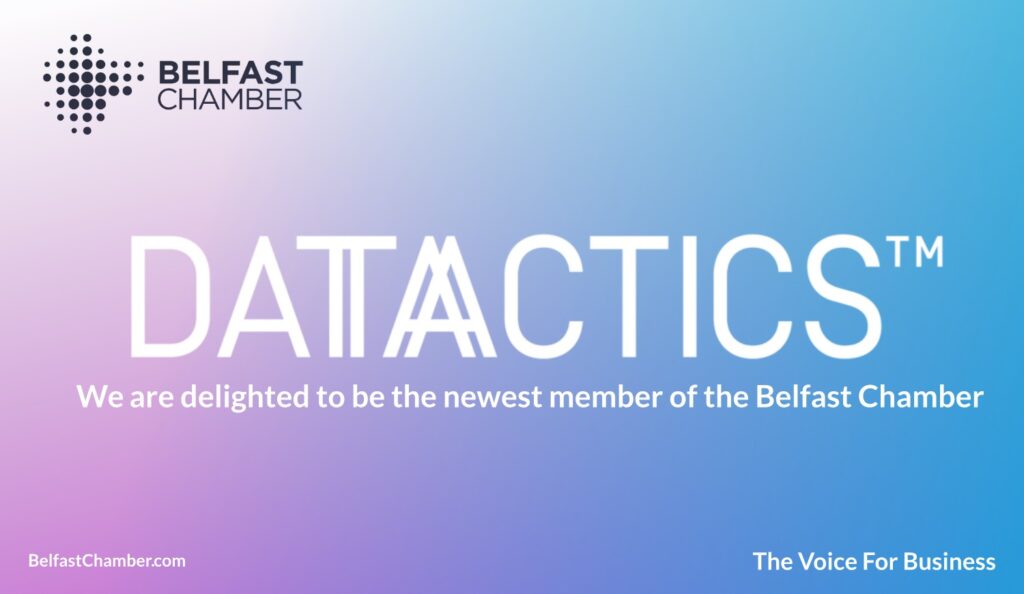 We are delighted to be the newest member of the Belfast Chamber!
We are delighted to join as a member of the Belfast Chamber. Alongside over 400 fellow businesses within the greater Belfast area, we are proud to support the growing and prospering ecosystem that Belfast showcases. This is a great opportunity for Datactics to connect with businesses across the industry and we will strive to work collectively with stakeholders across our city to continue to contribute to its economic prosperity. We are also looking forward to seeing Belfast in a new light as the city's retail and hospitality begins to reopen today!

Putting FinTech on the map!
We are delighted that Datactics has made it into the Tech Nation UK FinTech spotlight.
Check out the Tech Nation interactive map to see what we had to say about the waves Datactics is making in the regulatory landscape.
"It's estimated that 90% of a business' potential is underutilized, and often the solution to this is found in data, which is complex, time-consuming to analyse and often needs coders, programmers or data analysts to translate.
Datactics' platform transforms data into actionable insights and empowers those who know data to fix it, without the need for coders or programmes. This helps businesses gain new markets and improve their internal productivity."
Check out the interactive map here.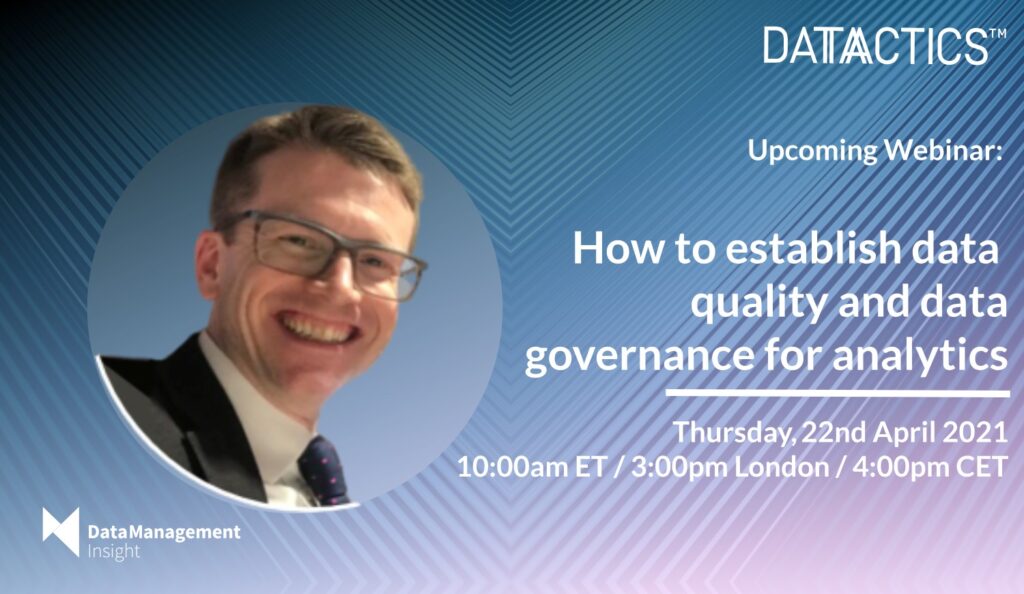 Events Round-Up: It's been a busy few weeks!
Last week Matthew Flenley spoke on the Data Management Insight, from A-Team Insight webinar, "How to establish data quality and data governance for analytics".
If your organisation is falling short of achieving timely and meaningful analytics, or is doing well but could do better, read this blog to find out how to establish the underlying, yet all-important, essentials of data quality and data governance.
Get the full round-up with Matt here.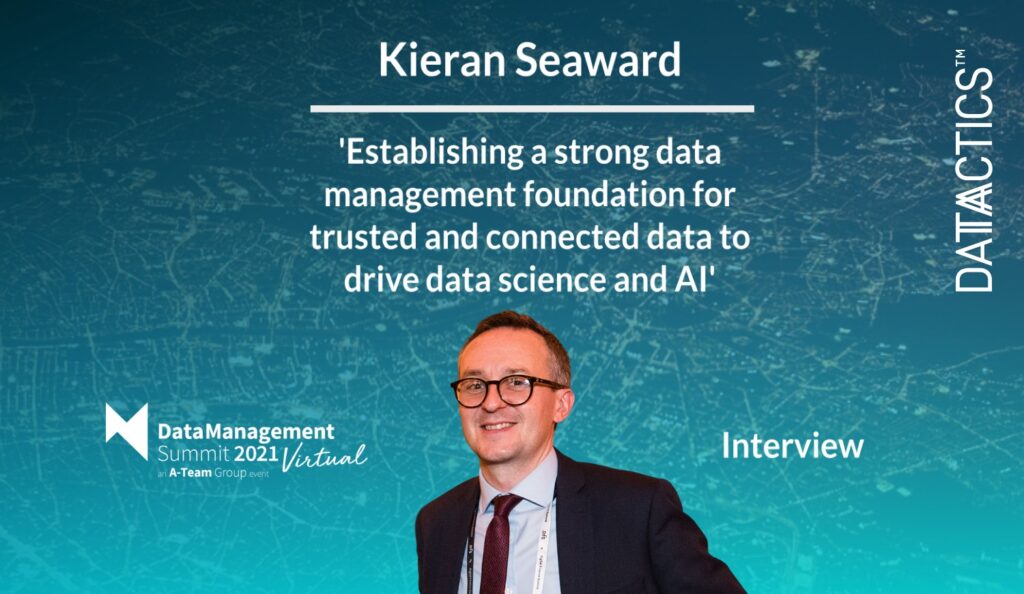 Yesterday, 28th April, Kieran Seaward, Head of Sales took part in a panel discussion entitled 'Establishing a strong data management foundation for trusted and connected data to drive science and AI'.
He spoke alongside Andrea Smith, BNY Mellon; Stan O'Marra, Invesco US; Malavika Solanki, The Derivatives Service Bureau, and Robert Wallos, West Highland. The panel was then moderated by Niresh Rajah.
We caught up with Kieran about the panel and delved into the critical topic of building confidence in the quality of the data, and the challenges of unstructured and alternative data.
Read the full round-up here.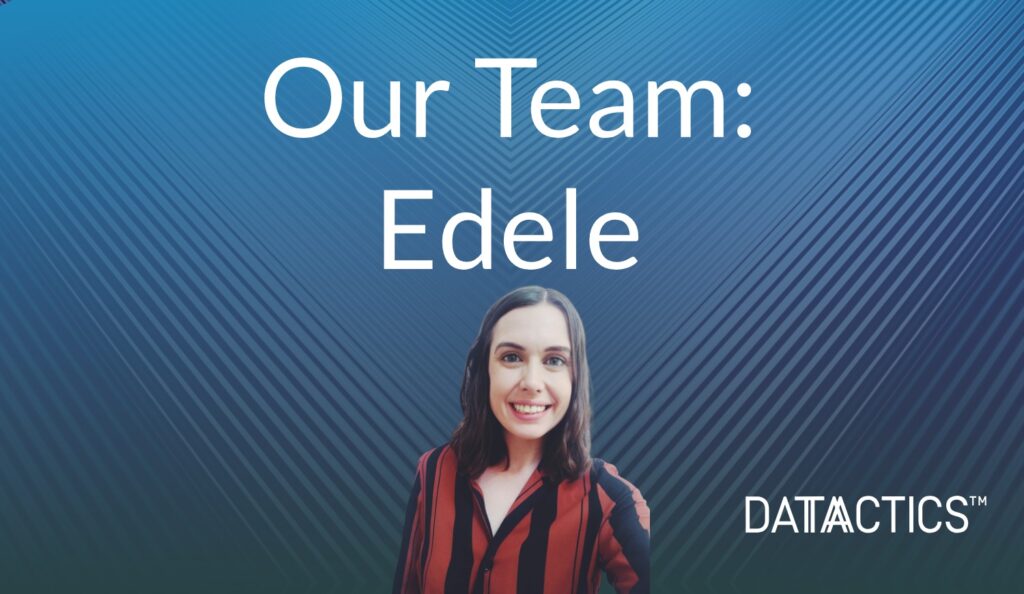 Edele Copeland has joined our team this week as a Software Engineer. We thought we would sit down and find out a bit more about who she is, how she has come to Datactics, her goals, and ambitions. Read on to get to know her better…
"Hello! I am delighted to have joined the software development team as a developer. I have been a developer for 3 years now with most of my previous experience being in C# and now I am venturing into the world of Java, which is all new to me. The first couple of months I will spend training and getting used to the business. I feel this role will give me a great opportunity to elevate my career within software and be able to develop my skill set whilst working alongside a stellar team…
I am really passionate about helping young people to understand mathematics and to showcase to them the wealth of opportunities in front of them!"
Read the full round-up here.
Let's connect!
To keep up to date with Datactics, follow us across our social media channels or check out our Datablog, where we post all events we are attending or contributing to.