Belfast, London, New York, 2nd December 2020
We're delighted to announce that we've been featured in the RegTech 100 for the first time. This comes on the back of some exciting work in AI-enabled data quality for KYC and AML and award-winning implementations in regulatory compliance in both the UK and mainland Europe.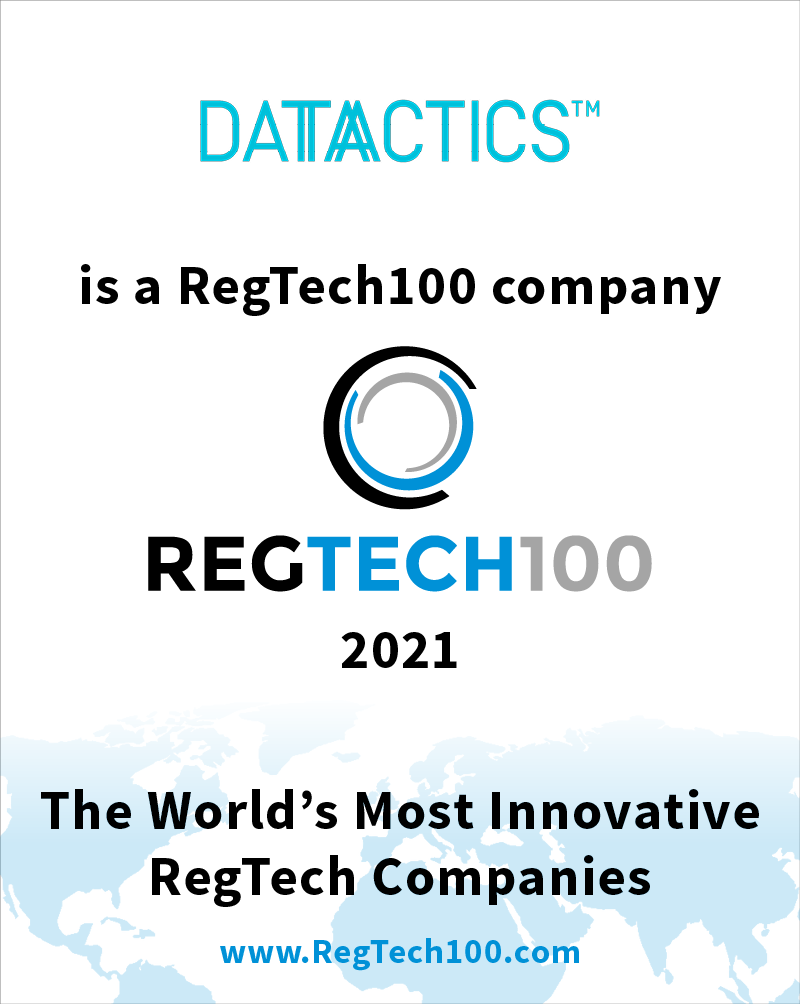 Matt Flenley heads up Marketing at Datactics.
This is great news, because the firms we see listed alongside us are all involved in pretty cutting-edge projects which all help to make the financial industry more transparent and protect consumers and markets. It's extremely rewarding to achieve the status of being recognised as innovators in this sector, by designing solutions that put regulatory technology in the hands of business, risk and compliance specialists. Thanks to all at RegTech Analyst and Fintech Global for their work in compiling the list from all the applications.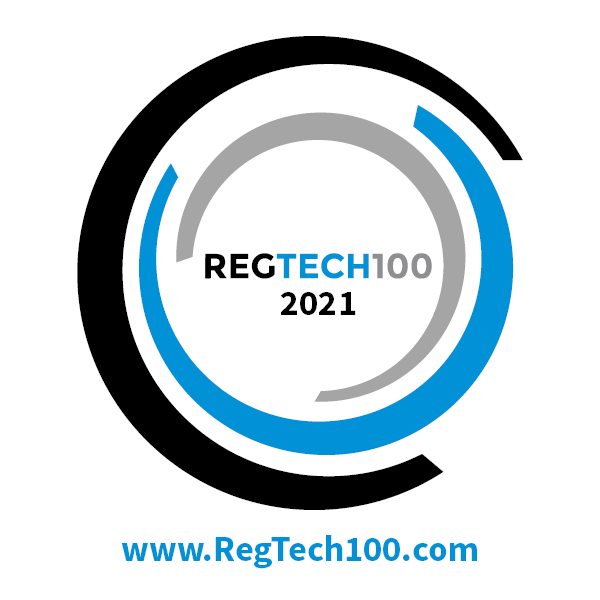 About the RegTech 100
The 2021 RegTech100 is launched today by specialist research firm RegTech Analyst.
The prestigious list recognizes the world's most innovative technology solution providers that address the challenges of dealing with regulatory pressures within financial services.
The RegTech (regulatory technology) industry has experienced huge growth in the last few years as banks and financial institutions grapple with the unrelenting pace of regulatory change across all jurisdictions. Over $5bn has been invested in RegTech companies so far in 2020, according to data published by RegTech Analyst, as the compliance challenges have only been exacerbated by the shift to remote work during Covid-19.
As a result, this year's process to identify the 100 RegTech innovation leaders was more competitive than ever. A panel of analysts and industry experts voted from a longlist of over 1,000 companies produced by RegTech Analyst. Sixty-two new companies entered the RegTech100 for 2021 and the finalists were recognized for their innovative use of technology to solve a significant industry problem, or to generate efficiency improvements across the compliance function.
RegTech Analyst director of research Mariyan Dimitrov said, "Banks and other financial institutions need to be aware of the latest RegTech innovation in the market in order to avoid new compliance risks and stay competitive despite new regulations around customer onboarding and remote communication post Covid-19. The RegTech100 list helps senior management filter through all the vendors in the market by highlighting the leading companies in sectors such as identity verification, risk management, communications monitoring, information security and reporting."
A full list of the RegTech100 can be found at www.RegTech100.com. More detailed information about the companies is available to download for free on the website.
---
About Datactics
Datactics specialises in self-service data quality and matching software designed for non-technical business users in financial services firms. The platform helps to eliminate roadblocks common in data management where firms are overly reliant on IT to interpret and hard-code rules into core systems.
Solutions ensure compliance with data-driven financial regulations; deliver a true "single customer view"; and increase the accuracy, and reduce the cost, of AML & KYC functions.
For more information go to www.datactics.com or get in touch with the team today.