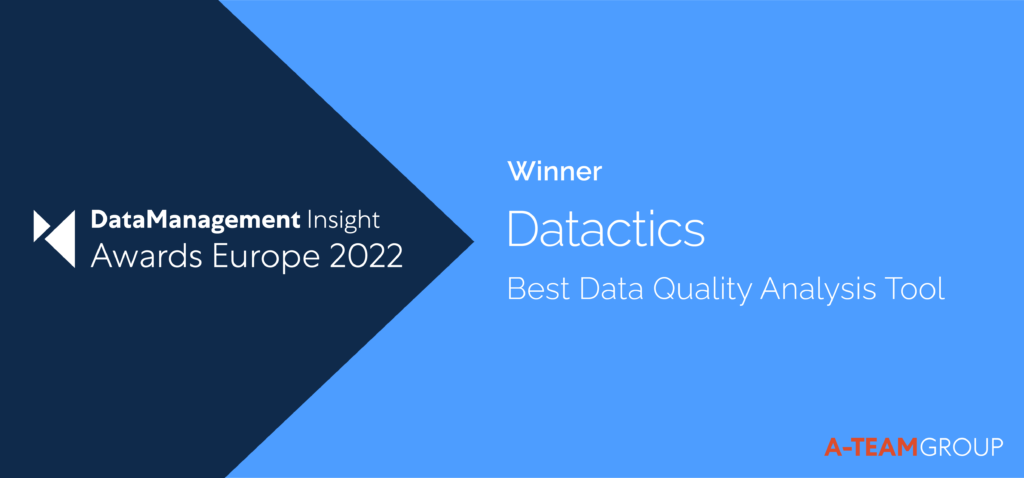 Datactics has won 'Best Data Quality Analysis Tool' at A-Team Group's Data Management Insight Awards 2022 for its innovative Self Service Data Quality (SSDQ) platform. The awards, now in their tenth year, recognise leading providers of data management solutions, services and consultancy to capital markets participants within Europe. This is the fourth consecutive year that Datactics has been recognised for its business user focused technology, as voted for by their customers.
Stuart Harvey, CEO at Datactics, commented that,
"We're really pleased that we have received recognition for being an industry-leading data quality solution provider. Winning this award reflects our ongoing investment in our AI driven capabilities in order to provide our customers with greater automation of data quality tasks, including data cleansing, profiling and matching.
"It's brilliant to be nominated amongst best-in-class data quality solutions and we'd like to thank all those who voted for us. We look forward to further developing our Self Service Data Quality product offering in 2023 as an indispensable partner to our clients' data quality ambitions."
Angela Wilbraham, CEO at A-Team Group and host of the Data Management Insight Awards Europe 2022, commented: "These awards recognise leading providers of data management solutions, services and consultancy to capital markets participants in Europe. Many congratulations to Datactics for winning Best Data Quality Analysis Tool, they should be deservedly proud of their achievement in a closely fought and highly competitive contest."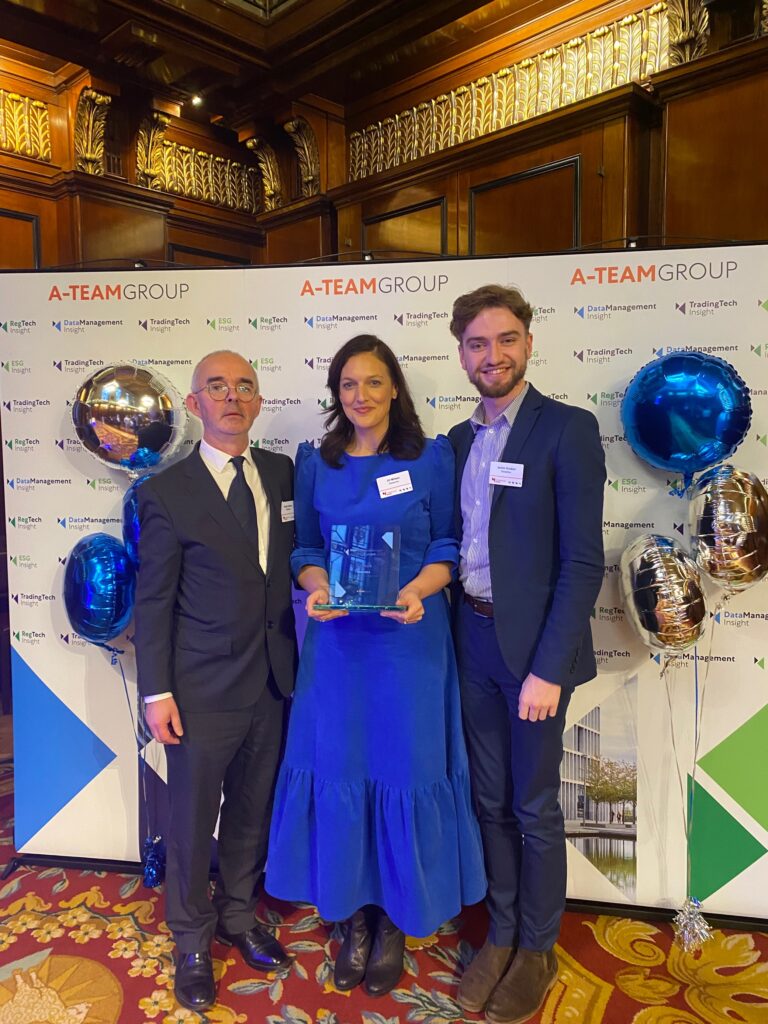 About Datactics:
Datactics provides business user-focused, no-code data quality and matching tools helping financial firms gain value from their data and reduce regulatory risk. Its award-winning platform integrates with multiple data sources, governance, and lineage systems with intelligent automation. It allows Chief Data Officers and senior data leaders to measure, report and fix their data, and match across multiple internal and external sources and systems. Using AI, the platform significantly reduces the manual effort required to make decisions, with full transparency. For more information or to book a demo please contact us.
For more information on how Datactics' Self-Service Data Quality platform can add value to your business please contact Kieran Seaward.
And for more from Datactics, find us on Linkedin, Twitter or Facebook.