Belfast, London, New York, Dublin, Milan, 23rd September 2020
We are pleased to announce that Datactics has been selected to join Fintech 3.0, Tech Nation's highly specialised growth programme for the Fintech sector.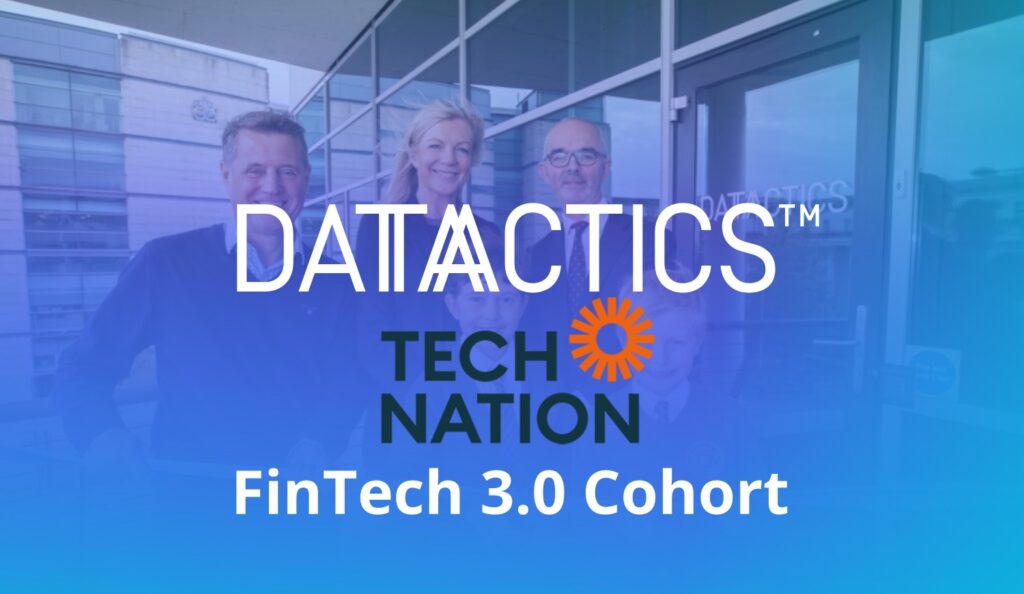 Tech Nation fuels the growth of the game-changing founders, leaders and scaling companies enabling the transformation of societies and economies alike. Each and every year, Tech Nation accepts a small number of high growth companies in the tech sphere to enter their programmes. We are delighted that we are 1 of 3 companies from Northern Ireland entering this year's cohort, alongside Lightyear and Automated Intelligence. Together we are helping to validate the strength of the tech ecosystem within Northern Ireland.
Gary Davidson, Entrepreneur Engagement Manager at Tech Nation said:
It brings me so much joy to announce that 10% of Tech Nation's new Fintech 3.0 cohort is from Northern Ireland. This truly showcases the power of NI's scaling Fintech sector & I can't wait for Automated Intelligence, Datactics & Lightyear to start their journey with us
We are proud to be contributing to the strong tech ecosystem within Northern Ireland. Tech Nation have recently hailed Belfast as an increasingly promising spot for the technology industry, and they recently claimed that Belfast was the second-best place in the UK for tech workers to live.
Matthew Flenley, Marketing and Partnerships Manager said:
I'm delighted that Datactics will take part in this really exciting programme, and congratulations to all the other firms who are joining the cohort. The tech scene in Northern Ireland continues to thrive, and so we're particularly delighted to be a part of this with fellow NI natives, Lightyear and Automated Intelligence.

We're already so impressed with the level of commitment and drive that the TechNation team has brought to the table and look forward to making the most of this prestigious programme over the coming months.
More about Tech Nation's Fintech 3.0 program here.
Press contact: Jamie Gordon