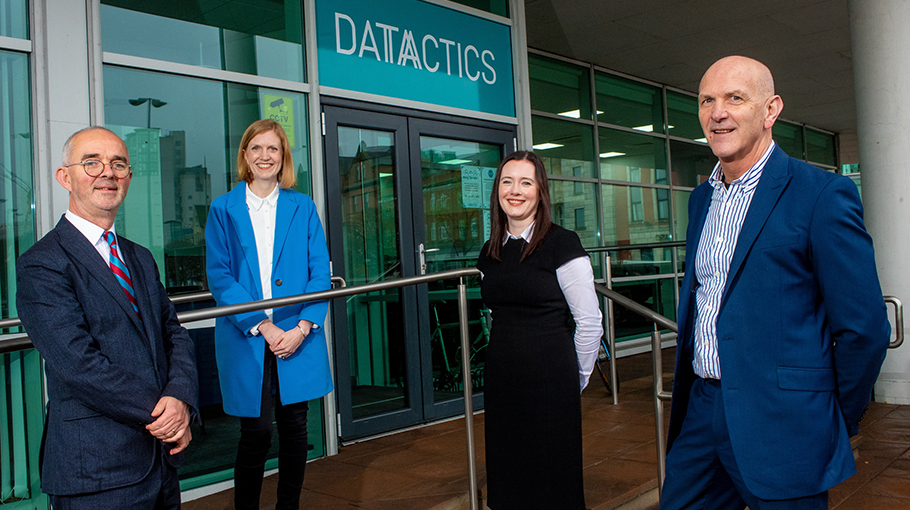 We are investing £2.3 million into the business, through Research and Development (R&D), skills development, and the creation of 18 jobs.
We are pleased to announce this investment today and that Datactics has been selected as a Platinum Partner for R&D by Invest Northern Ireland. Our Machine Learning Group led by Fiona Browne spends its time looking at the practical applications of Machine Learning in relation to data preparation, data quality, and matching. Our aim is to uncover real-world business benefits of this exciting technology that will reduce the manual effort in improving data quality and increase accuracy with regards to matching which we then make available to our RegTech, FinTech, and GovTech clients via the Datactics platform.
At Datactics, we have incredibly strong senior leaders, managers and team leads. A few of them wanted to share their thoughts on the brilliant news:
"Invest Northern Ireland's ongoing support has been fundamental in helping us get to where we are today. The R&D project will use ML to develop new analytics functionalities for our Datactics Data Quality platform. Invest NI's in-market teams have given us great advice on how to expand in GB and the US, and to enter new markets like Japan and Singapore. By creating 18 jobs, investing in technical, digital and sales skills, and with our new Data Academy for graduates, we will be able to expand our team's capacity and expertise to secure new sales in these markets."

Stuart Harvey, CEO
"Businesses thrive with AI. It can automate financial forecasting, giving them greater visibility of their future finances and in turn empowering business owners to make better decisions and take actions to achieve their ultimate goals. At Datactics we are proud to be augmenting our data quality platform with fully explainable AI and Machine Learning, removing the risk of being unable to tell why a model has behaved in a particular way. Research and Development by Datactics echoes strongly with Gartner's view of an augmented data quality future, something we're seeing more demand for from our clients – whether for example in AI-powered entity matching, or in the inferring of data quality rules in intelligent data discovery."

Dr. Fiona Browne, Head of Sofware Development and Machine Learning
"Working with Invest NI to support our business ambitions helps us to accelerate our development, recruit additional key people, and play our part in an ever-expanding Northern Ireland tech ecosystem. Securing funding is just one way in which Invest NI is benefitting our fast-growing business."

David Steele, Head of Finance
"We're very excited about the prospect of our forthcoming Data Academy, one of the initiatives being supported by this funding from Invest Northern Ireland. Belfast is seeing strong growth in the tech jobs market, and Datactics' partners in the universities and further education colleges are helping us to secure talented people who are well-aligned to our company values of Ambition, Passion, and Integrity".

Elspeth Flenley, HR and Corporate Communications Manager:
You can read more about this incredible news in the full piece written by Invest NI here.