Belfast, London, New York, 10th September 2020
We are delighted to formally announce that Mick Foster, COO at Datactics, has won the Employee Engagement award at the Goodacre Systems in the City Awards (SITC).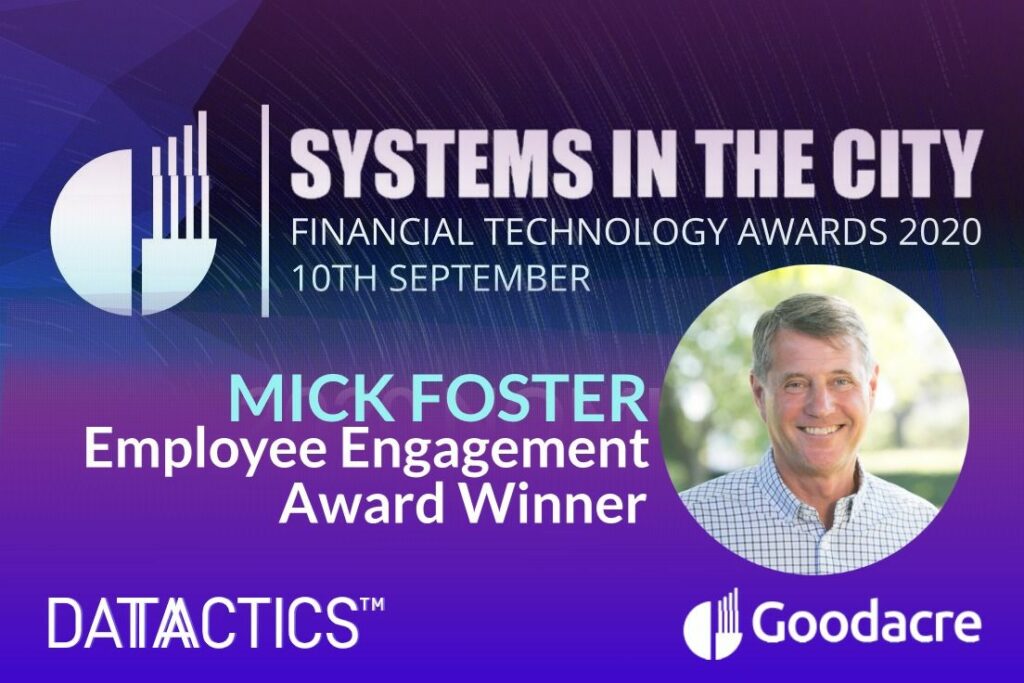 These annual awards reward the leading service and system suppliers to the regulated financial community, particularly in the City of London.
This award was received in recognition of the work that Mick has been doing to develop and grow the positive employee culture at Datactics and build strong employee engagement. It follows on from Datactics securing "Accredited" status with Investors in People in 2019, beginning its journey as a firm recognised for commitment to its people, and winning the best company for Diversity and Inclusion at the Women in Technology and Data Awards 2020.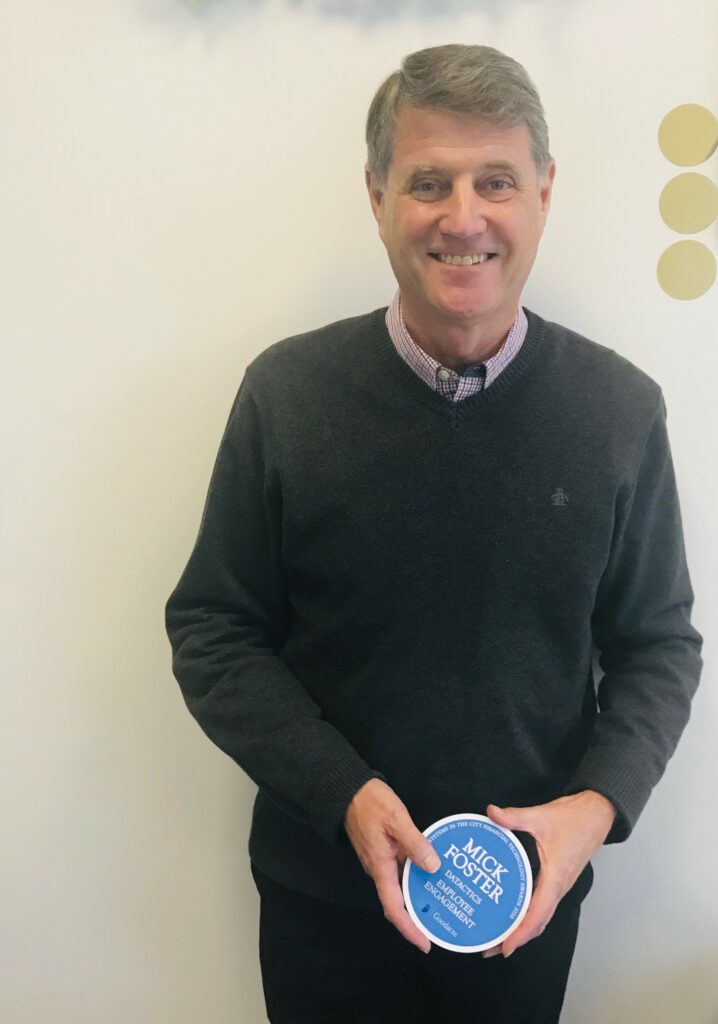 To be further recognised for this commitment at the SITC award ceremony was an honour and a real testament to the approach Mick has taken as Datactics continues to grow rapidly.
Mick Foster said:
"We have had a very strong company culture at Datactics, which we've worked hard to build on as the company has more than doubled in size in the last two years, to nearly 50 staff. I'm really pleased that this award has been given to us as it demonstrates that when our people go to work on projects for firms in the City of London, they carry that culture with them."
Matt Flenley, Marketing Manager, said
"We'd like to thank all at Goodacre for the work they did in pulling together a virtual event and awards ceremony. It was great to see all the award winners, and to see and hear Mick's name being announced was a brilliant confirmation that what we're doing to grow our company culture is being recognised in the industry. "
The Systems in The City Financial Technology Award Winners were announced on Thursday 10th September by Sky Sports News Presenter Hayley McQueen during an online presentation. Congratulations to the other 2020 Winners!
More about the SITC Awards 2020 here.
Click here for more from Datactics, or find us on Linkedin, Twitter or Facebook for the latest news.