Last week, as part of the Datactics Focus on Awards week, I posted that we had won the Best Company for Diversity and Inclusion at the Women in Technology and Data Awards 2020.
I thought I'd take a little time to go into a bit more detail behind what made us stand out, and how proud we are to be this year's winners.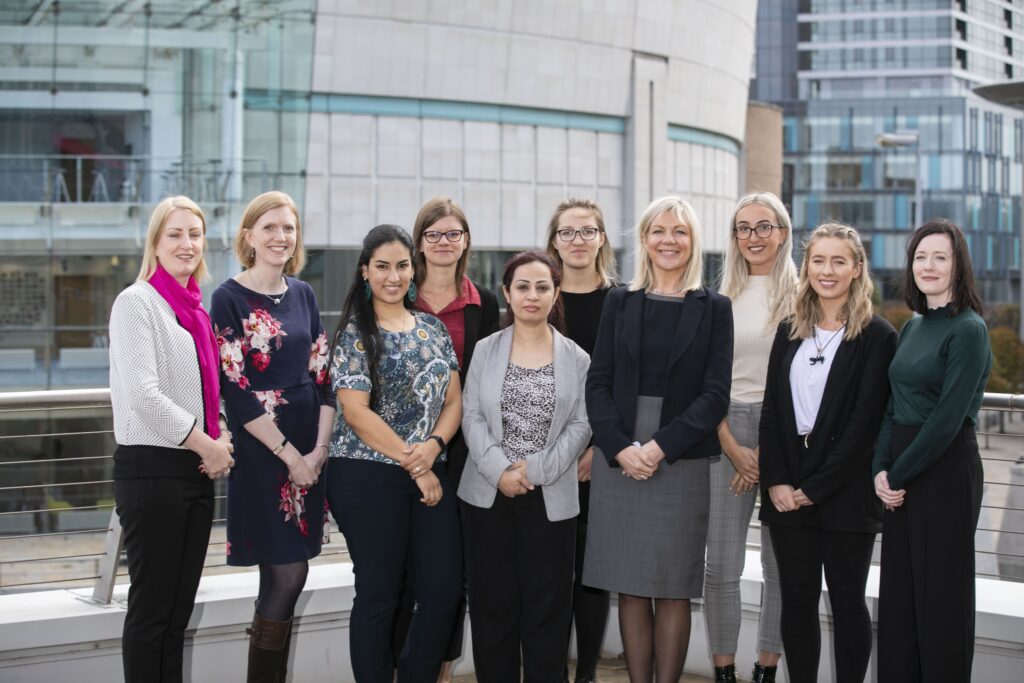 On pure numbers alone, the number of women employed within our company had risen to over 40% by the close of last year, something that goes against industry norms.
Our AI team, which is headed up by Dr. Fiona Browne, is also made up of a majority-female team with ¾ of the team being female. Diversity to us, as a company, is very important and we believe that diversity and inclusion are two of the biggest contributors behind our talented team.
In an article on the award by Waters Technology our CEO Stuart Harvey said:
At Datactics, we consider ourselves to be very inclusive and diverse and believe this is borne out both by the make-up of our workforce and also how we conduct ourselves in day-to-day business.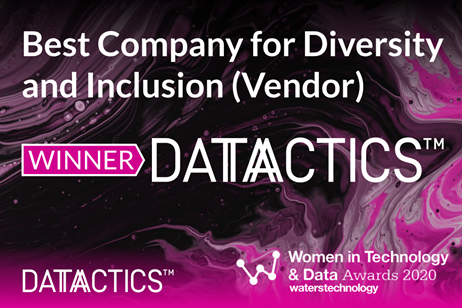 We also pride ourselves on having individuals within our company that are at different stages in their careers. For example, we have two new graduates as well as interns within the company from the AI team, to HR, to marketing. I spoke to our Head of AI, Dr. Fiona Browne, who shared:
We really enjoy nurturing and developing talent. For example, we have one lady who is at the start of her career, having joined us with a Master's in Mathematics and who joined us from a placement. She is already working on projects on our critical development path in AI and writing research papers for publication in industry journals.
We are also proud to have 13 different nationalities within the workforce. 'International Food Days' flourished as team members decided to proudly share their national delicious food. This began as Tania and Rui shared their experience in previous roles and the initiative then commenced as Daiva began by treating everyone to a Lithuanian Day which followed by a Portuguese Day; a German Day; Swedish Day; Irish Day; Chinese, and then Northern Irish.
Within the company, we celebrate the different nationalities we have welcomed in Northern Ireland and the fact that this initiative was prompted by team members in non-managerial roles just goes to show the freedom within the company to organise and establish new initiatives without blockers or strict formalities.
The team felt confident to bring an idea to life, with no fear that anyone would question it or stop them – which is a testament to the culture we have built.
At the moment, due to Covid-19, we are having virtual pub quizzes and it is not only a brilliant way to bring the team together but it is quite extraordinary in a pub quiz to have sometimes as many as 13 different nationalities within the quiz. Our very own Daiva lives in Lithuania but never fails to tune in and is a frequent host of the quiz.
It's a brilliant way to keep united despite the distance.
Here at Datactics, we also seek to offer flexible working for our employees that may have a larger commute or may have a preference to work more flexibly. Our Head of AI, Dr. Fiona Browne has a large commute due to living just outside of Belfast. To make her schedule more manageable in terms of her family-life/work-life balance, she works one day a week from home. When we asked Dr. Browne how helpful this flexibility was, she said
It enables me to have increased flexibility in terms of family-life and travel
We have team members that, on a more permanent basis, are based remotely too, such as the team members based in Milan. However, we can maintain strong relations through our company's emphasis on conference calls and meetings. During the COVID-19 situation, we have sought to maintain regular contact through utilising team collaboration digital tools to ensure that team members are connected despite maybe being a larger distance away.
When I spoke with Daire, who was previously a placement student, and asked what her experience had been like, now that she is in a full-time position, she reiterated that the company has always sought to promote diversity and inclusion and that she was thrilled to be beginning her graduate career in a company such as Datactics.
For myself, the diversity and variety of skills and culture within the company is a big part of what drew me to the company. It's great to be part of such a diverse and inclusive work environment and I'm really looking forward to whatever comes next.