New contract delivers optimised single customer view and aids compliance with Financial Services Compensation Scheme (FSCS)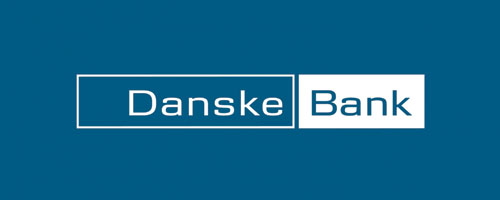 Belfast, Dublin, London, January 2018 – Following a highly successful Proof of Concept, Danske Bank UK has chosen Datactics' award-winning data quality software tools to deliver enhancements to its single customer view processes for customers in Northern Ireland.
Note: We are delighted to add that this implementation won the Bobsguide Partnership Award for Best Regulatory Implementation in 2019.
The new deal sees Danske Bank implementing Datactics' Self-Service Data Quality solution to provide greater assurance of compliance with FSCS requirements for accuracy of customer data, and better customer experiences through higher levels of data quality.
Self-Service Data Quality is a simple add-on to Danske Bank's systems, running each night against a rule set extracted from the FSCS regulation to deliver actionable insights into the health of its customer data records and enables the Bank to cleanse records that are failing data quality rules.
Danske Bank, part of the Danske Bank Group, is one of the leading banks in Northern Ireland. Datactics is focused purely on data quality, especially within the financial services sector and particularly for the purpose of regulatory requirements, making this a logical move for both parties.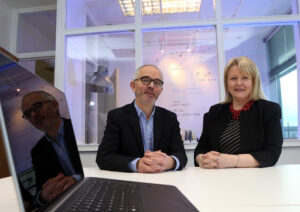 "Self-Service Data Quality is fast and easy to use, allowing us to properly cleanse and match our data to one single customer view ahead of submission to the FSCS," says Marion Rybnikar, Danske's Head of Data. "On top of this, its usability means our SMEs can now develop data quality rules themselves – extending the functionality to multiple regulatory requirements and broader data quality and governance applications – and automatically generate meaningful interactive reports in Tableau, our house reporting tool. It's the quality and accuracy of these outputs that ensure we can save time, improve our data and enhance the efficiency of our processes.
"Through our partnership with Datactics, we are maintaining best practice, and improving our data records to aid customer care and retention."
Stuart Harvey, Datactics CEO adds: "We are delighted to be embarking on a new relationship with Danske Bank. Our Self-Service Data Quality software tool has been specifically designed to help financial organisations to ensure their business is able to meet existing regulations such as FSCS, as well as future ones. We know from our existing customers that it enables them to build deeper insights through the use of optimised data and clear, fine-level graphic dashboards employing the Enterprise Data Management Council's DCAM standard for data quality dimensions, such as completeness, accuracy, timeliness and duplication.
"This new deal with Danske Bank is a clear demonstration of the value and efficiency our powerful data solutions bring to financial institutions, reducing the risk of financial penalties to banks by enabling compliance across the spectrum of regulation, from FSCS and Section 17 to MiFID II, BCBS 239 and beyond."
Click here to read Data Management Review's interview with Stuart and Marion, here to see the story on Banking Technology's site and more information on how this will benefit Danske's customer experiences via this Sync NI story.
Click here for the latest news from Datactics, or find us on Linkedin, Twitter or Facebook