REYKJAVÍK, BELFAST, LONDON, 20 JUNE 2018
Arion Bank, one of Iceland's three large banks and the country's leading digital bank, has chosen Datactics' data quality solutions Self-Service Data Quality and Single Customer View in support of its cutting-edge enterprise data management programme.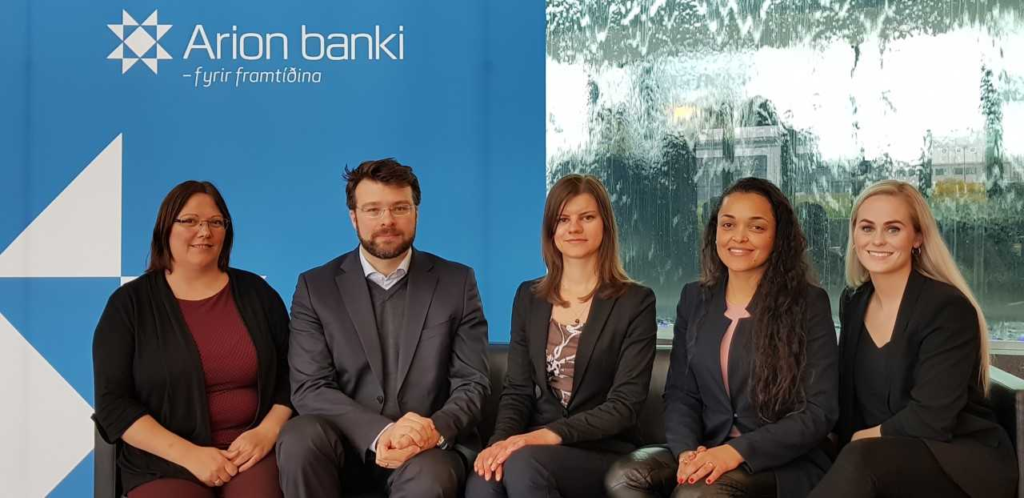 Datactics won the deal after a thorough vendor selection process. This comprised a technically demanding and tightly-specified Proof of Concept exercise across three key departments, each depending on high quality data for business operations and regulatory reporting.
"The Datactics team impressed us with their commitment to the exercise and the high quality of their tools," said Höskuldur Hlynsson, Data Officer at Arion.  "The integration with our systems and data sources, and capability to process large data sets, enables us to quickly identify data in breach of quality rules, including rules for BCBS 239".
"In addition, Datactics demonstrated that they could match and standardise disparate datasets to support our AML processes. We are also excited about the potential to automate a number of manual tasks which would deliver efficiencies for our back-office teams."
The new deal is further proof of growing momentum for Datactics in enterprise data quality for financial services firms. "The retail banking sector is highly-regulated and has constant demands on its data," noted Stuart Harvey, Datactics CEO. "We're seeing many of our clients in this sector provide us with evolving and developing requirements founded on data quality and remediation. Working with Arion has been a fantastic way to engage with a highly technical, highly capable team, and we're really excited to have the opportunity to work with them."
ABOUT ARION BANK
Arion Bank is a leading Icelandic bank offering universal financial services to companies, institutional investors and individuals. These services include corporate and retail banking, investment banking, capital markets services, asset management and comprehensive wealth management for private banking clients.
ABOUT DATACTICS
Datactics, based in Belfast, is a specialist vendor of data quality tools with particular expertise in the financial services industry, supporting banks and information vendors facing increasing challenges in regulation and compliance. The company offers agile data quality and powerful matching software for reference, entity and instrument data; the software is user-friendly and aimed at subject matter experts in local business teams for rapid delivery and easy integration.
Click here for the latest news from Datactics, or find us on Linkedin, Twitter or Facebook