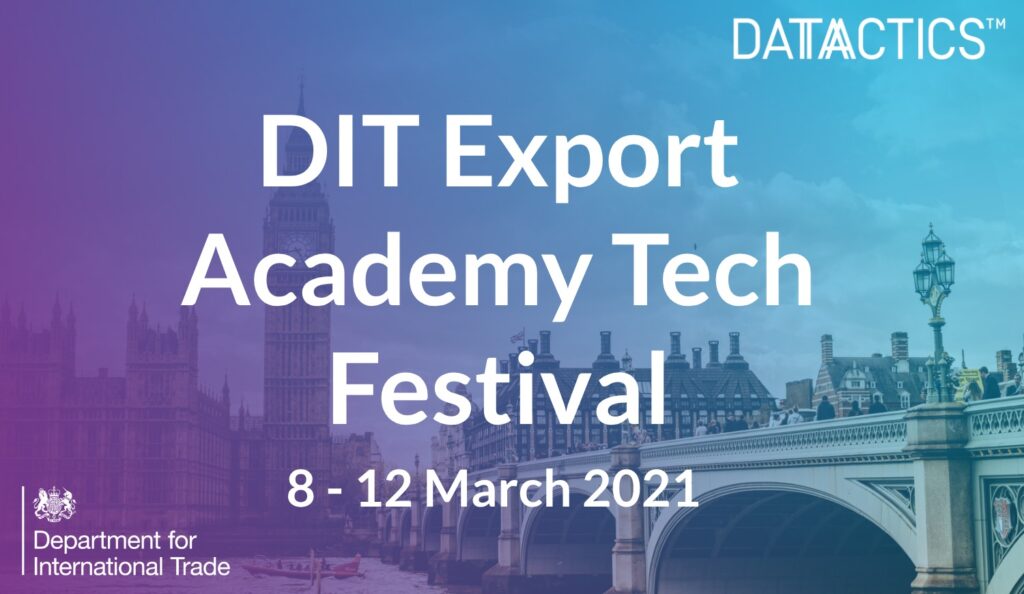 The Department for International Trade is giving organisations based in the Asia Pacific region the opportunity to book one-to-one meetings with UK Technology companies who have innovative solutions for many of the problems associated with modern urban areas.
You can now book meetings with Datactics and the other 28 of the UK's leading smart cities technology companies, uniquely chosen by the Department for International Trade as part of the Tech Export Academy to Asia Pacific. 
Click here for more by Datactics, or find us on Linkedin, Twitter or Facebook for the latest news.