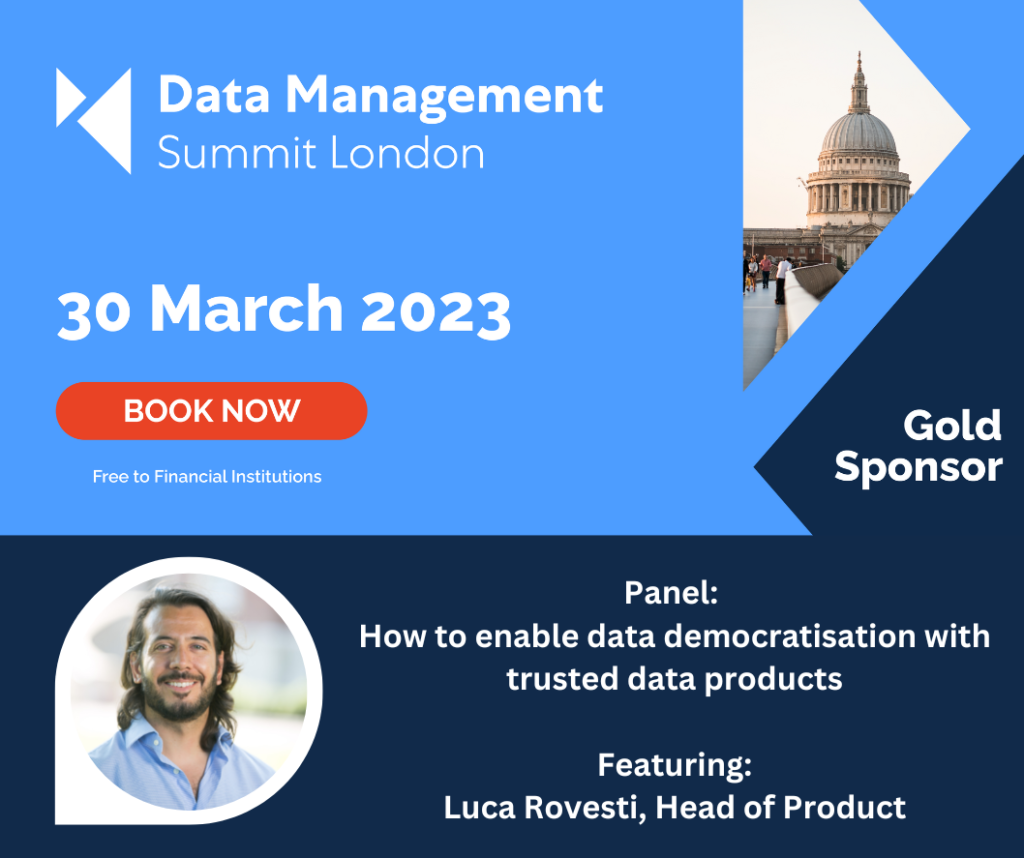 Unlocking data value for business and compliance insight
Data Management Summit (DMS) London is now in its 13th year and takes place in person on 30th March at America Square Conference Centre in London, to explore how data strategy is evolving to drive business outcomes and speed to market in changing times.
As financial institutions strive to meet digital transformation goals and drive closer alignment with the business, keeping up with the latest data management innovations and adoption of cloud, AI and ML technologies that require new approaches and capabilities, is critical for driving innovation and a competitive edge.
Join the leading financial data management conference for sell side and buy side executives in capital markets, to hear from data practitioners and innovators who will share insights into how they are pushing the boundaries with data to deliver value with flexible but resilient data driven strategies.
Topics will include:
How to achieve successful data transformation for long term business value
How to capitalise on data migration to the cloud
How to enable data democratisation with trusted data products (featuring Datactics' Head of Product, Luca Rovesti)
Managing UK-EU regulatory divergence and meeting requirements across multiple regulatory regimes – the data management response
The power of automation – how to leverage automation and ML to progress your data analytics capability and get value from unstructured data
Implementing data fabric for business value creation
How to set up a robust ESG data framework for compliance and business insight