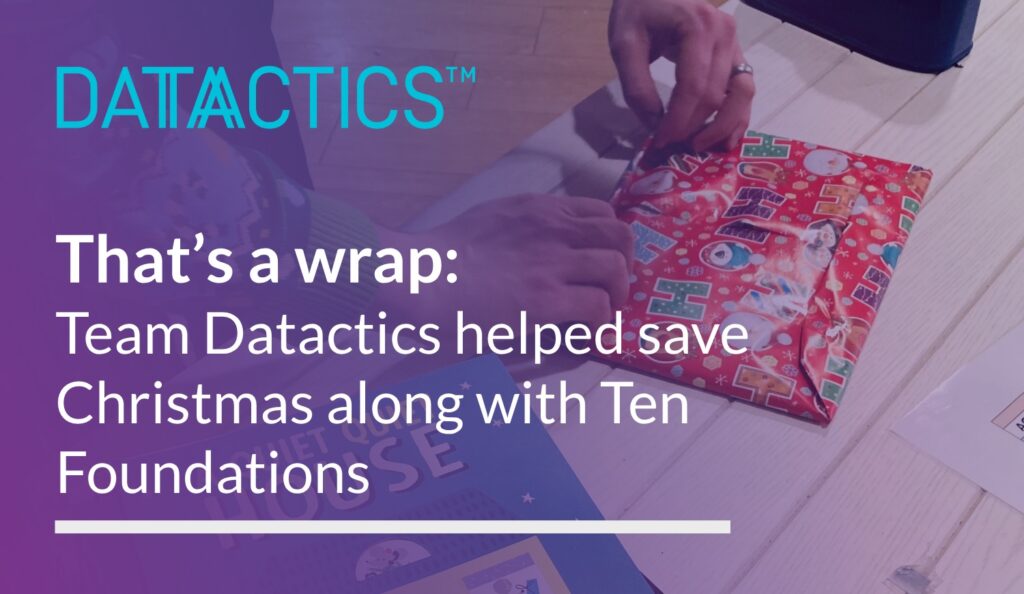 Yesterday (Thursday 16th December) Team Datactics travelled across the road to Castlecourt shopping centre to help wrap Christmas presents. With around 7,500 children keen to meet the big man himself by the time Christmas week arrives, there are production targets to be met! Unfortunately, poor Santa was a bit behind on said production targets and hadn't managed to wrap all the presents to give out to the children. Castlecourt enlisted the help of Ian Campbell, from Ten Foundations, to help wrap the presents in exchange for a donation to charity. Michael Lynch from Datactics has known Ian for years and is passionate about the work that Ten Foundations does with the livelihood programme. More context to Ten Foundations can be found here.
Michael and Jill Wilson coordinated to rally the finest professional elves from Datactics to head across and assist in providing wrapping skills to this worthy cause. Overall, a team of 11 from Datactics was able to make a strong contribution to the 7,500 target and do our bit to save Christmas!
We feel passionate at Datactics about helping out and this cause felt particularly significant as it was not only close to Michael's heart, but we knew it would provide for the many children keen to visit Santa in this important season amid tricky times for all of us. And of course, support the splendid work that Ten Foundations is doing!
Thanks, Ian, for letting us help and thanks to all the team at Datactics.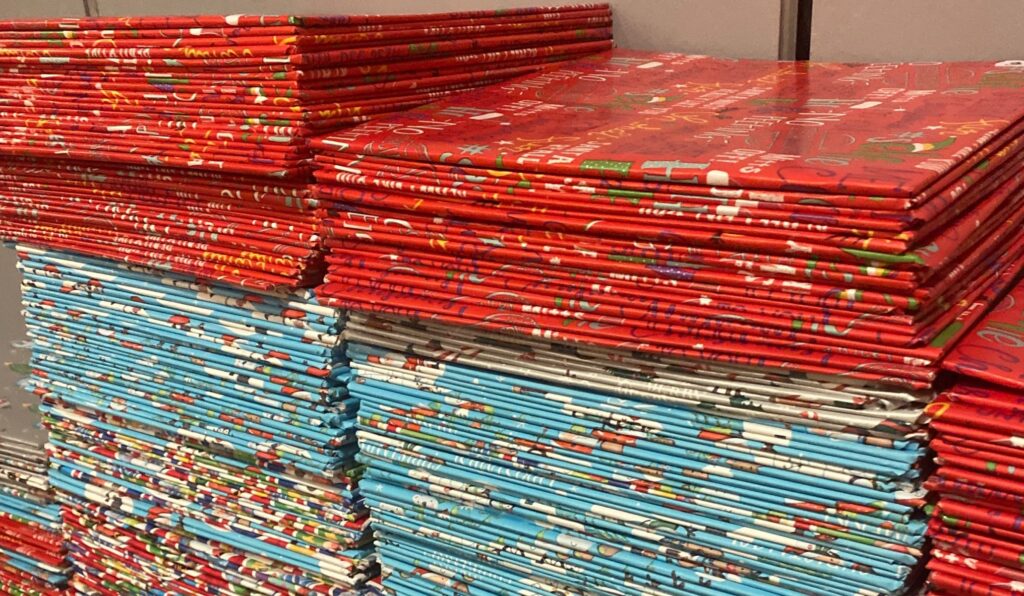 And for more from Datactics, find us on Linkedin, Twitter or Facebook.