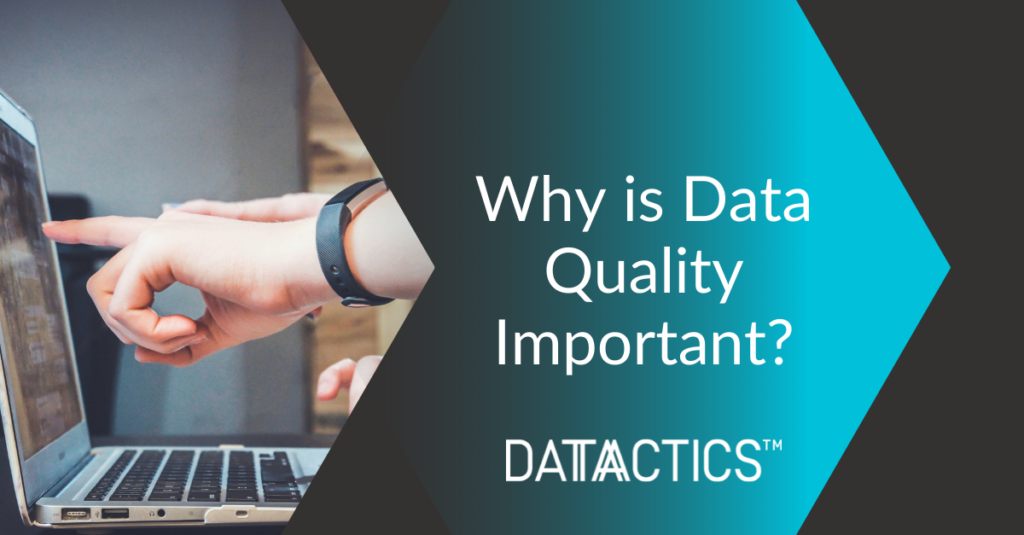 Data Management techniques and technologies are progressing, and data is becoming increasingly important to businesses to ensure that organisations make decisions that are both accurate and informed. As more and more firms are seeking to reap the benefits of using data to keep up with competition, firms that choose not to take advantage are finding themselves falling behind, as stated by Forbes. 
For Data to be useful it needs to be of a high quality. The stronger your data is the more you will get out of it. Data that is incomplete, incorrect, duplicated, or redundant is commonplace within business. It can be a result of human error, siloed tools, fragmented hangovers from past technology or misinformed data strategy. 
If you base a decision on bad data, you're likely to make the wrong choice. A research piece by MIT Sloan Management Review has pointed out that bad data represents a sizeable 15% to 25% of revenue for companies – this is hugely impactful and needs to be reduced. 
New technologies are increasing the importance of data and its quality. We have seen the increase of technologies such as artificial intelligence and automation having enormous potential, but success with such technologies largely depends on the quality of the data put in. Machine Learning, for example, requires large volumes of accurate data.
The stronger the data that enters a machine learning algorithm, the better those results will be. A recent study by New Vantage Partners, highlighted the rise in data volumes is significantly driving increased volumes of investment in AI and cognitive learning. 
We know that Data is becoming increasingly critical to the operation of firms. What needs to be understood is that data shouldn't be treated as separate from their other functions. With a rise in issues with compliance regulations are accordingly evolving and developing.
Compliance is virtually impossible to showcase if your data is disorganised or poorly maintained. It's now become way beyond essential that companies manage their data effectively.  
To have further conversations about how Datactics is helping data leaders demonstrate to the business why data quality is important, please book a quick call with Kieran Seaward. 
If you would like to hear more from Datactics, find us on Linkedin, Twitter or Facebook.