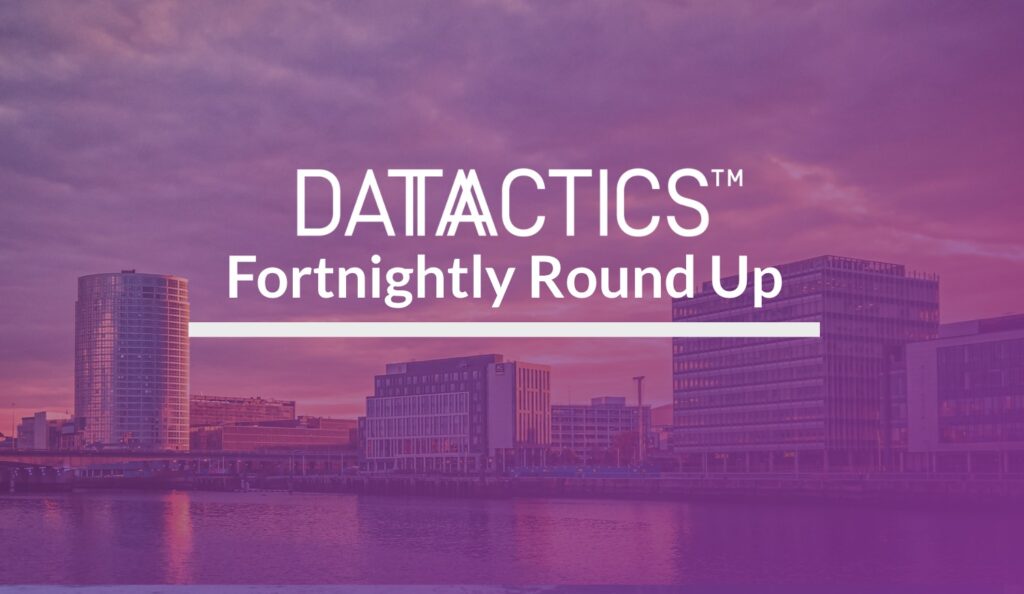 It's hard to believe that October is here. We're back to share with you upcoming in-person events, award shortlist news, video footage, and a brand new role! Read on for more…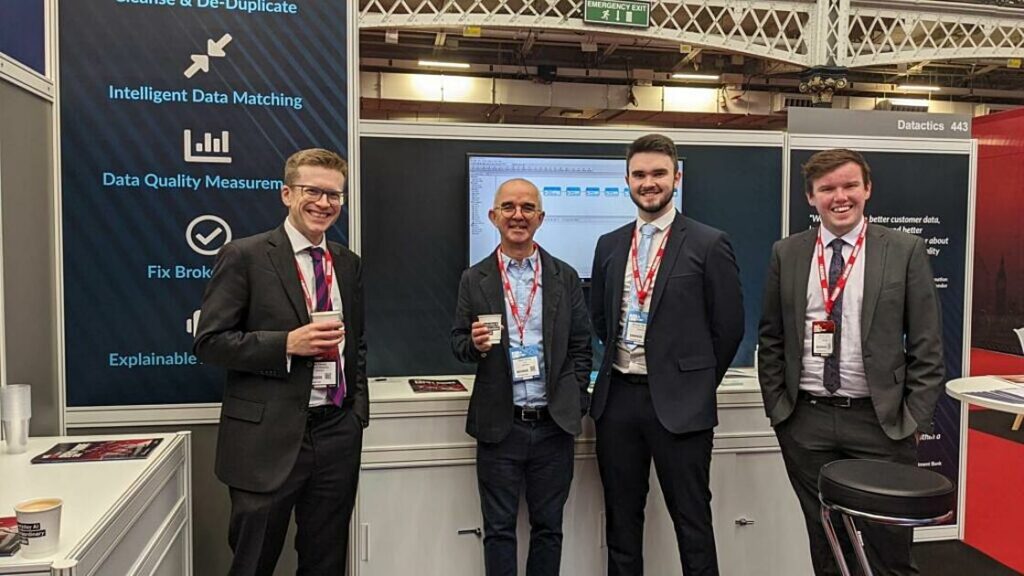 In-person events have returned and we jumped on that plane
In the past 2 weeks we had the opportunity to attend many events including Big Data Ldn. This event is one of the largest data and analytics conferences, hosting leading data and analytics experts that are ready to arm you with the tools to deliver the most effective data-driven strategy. At stand 443, we were more than ready for some in-person engagement. Over the course of the two days, we managed to speak to many potential customers and generated some exciting leads. Being back in the room face-to-face was unbeatable.
We wrote a blog on our involvement with Big Data Ldn, you can read it here.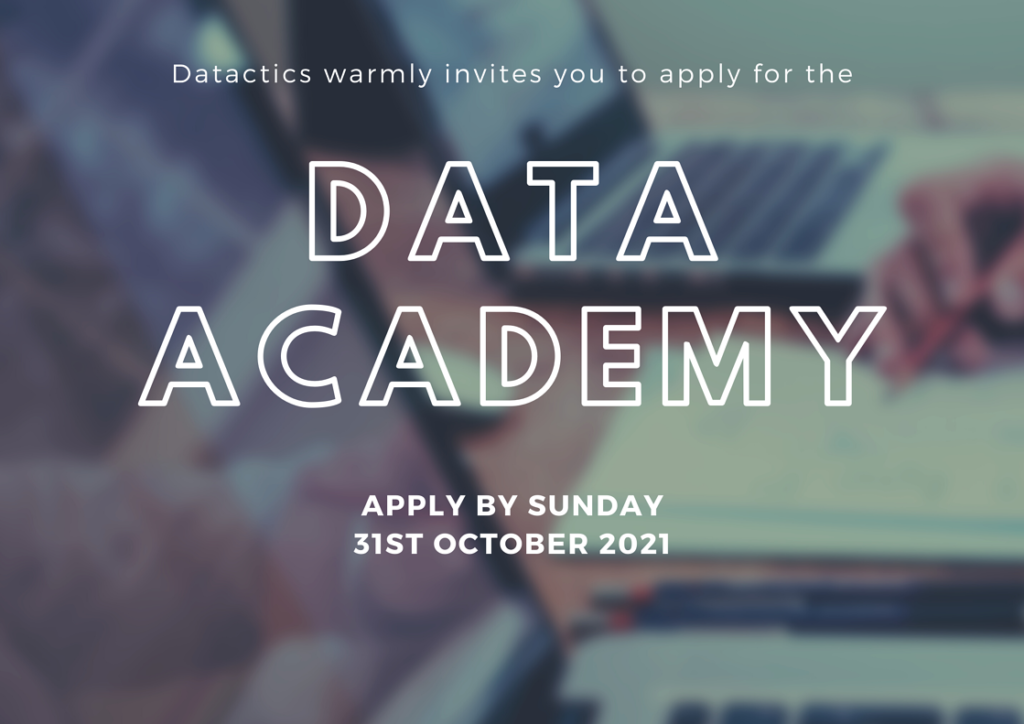 Datactics Academy has launched!

It's October! Are you ready for a change? The Datactics Academy has officially launched and Roisin Floyd, Laura Ellis, Victoria Wallace and Jamie Gordon featured in a video to tell you all about it!

Datactics is recruiting for Data Consultants to join its brand new Data Academy. You don't have to be a super-technical computer science graduate, either. Many of our employees have come from different roles in other industries and hold a variety of technical and non-technical roles.

This is a fantastic opportunity to launch your career in tech. Featuring exposure to all aspects of our data-driven business, recruits to the Academy will learn what it's like to work in an agile environment on real-world data quality projects using the award-winning Datactics data quality platform. Our training programme will equip you with everything you need to make your mark in tech, working with leading international clients and technologies.

Watch our video about the academy here.

Fiona spoke on a panel at DMS USA Virtual
Yesterday, Fiona Browne joined a panel at Data Management Summit USA Virtual discussing the science of data discovery and the art of implementation of business value.

Fiona was joined by Brian Greenberg, Randall (Randy) Gordon, Linda Coffman and Peggy Tsai.

The panel discussed the greatest data discovery challenges that have surfaced as a result of increased data volumes and financial institutions making more use of cloud environments.

We are finalists for the Technology Business Award
Brilliant news for Datactics – we are a finalist in the Belfast Business Awards 2021 Technology Business Award.
It's great to be a finalist alongside:
– Henderson Technology – EDGEPoS
– Sensoteq
– HALO Technologies
– Andor Technology
– IceMOS Technology Corporation
We are looking forward to attending the event on the 22nd October at the Crowne Plaza Belfast.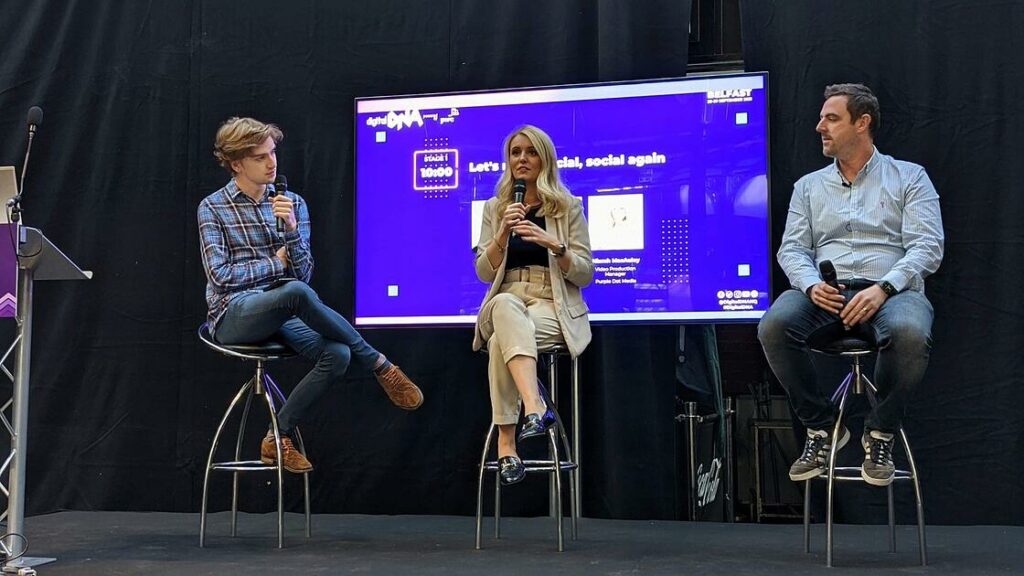 We attended Digital DNA 2021 in person
Jamie Gordon got the opportunity to host a panel at Digital DNA HQ on the topic of 'Let's make social, social again' alongside Niamh MacAuley, Purple Dot Media, and David Henderson, DHD.
The panel unpacked the importance of building lasting relationships using video on social, the human element of social media, community building on social media, bringing genuine value on social media and personal branding.
It was a brilliant discussion and was great to see so many turn up for it!
Lots of learnings.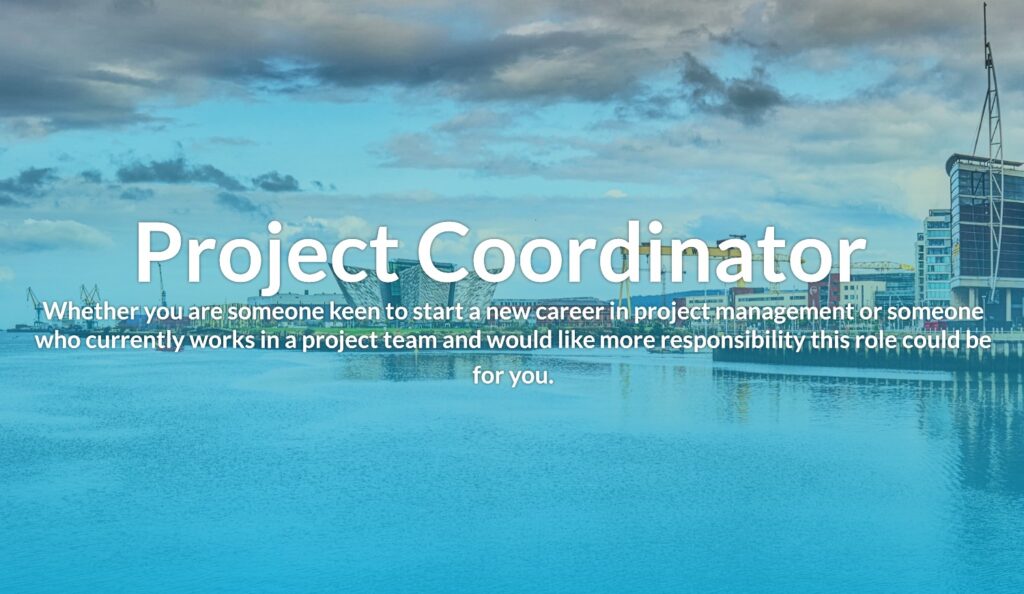 We are looking for a Project Coordinator to join our team
We are looking for a Project Coordinator to come and join our growing team.
As part of the project management office (PMO), supporting the Project Manager, this role plays an integral part in the coordination of project activities to meet the specific needs of Datactics customers, as well as to support the smooth running of internal projects.
If this role sounds like you or someone you think would be a good fit, you can read more about the role.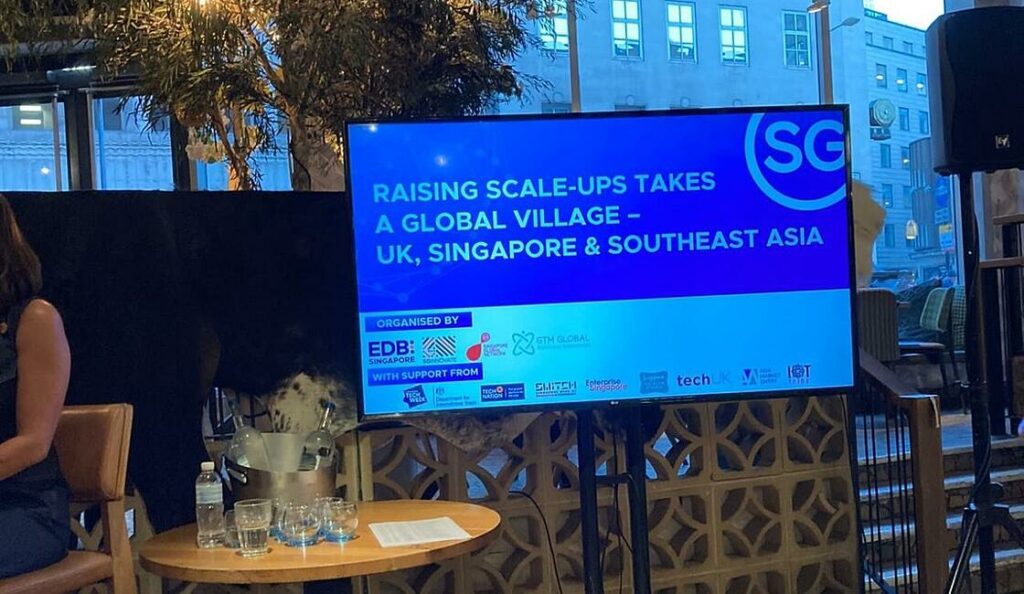 We attended Raising Scale-Ups Takes a Global Village event
Last Wednesday we were delighted to attend Raising Scale-Ups Takes a Global Village – The UK, Singapore, and Southeast Asia event in London.
With 650 million people and a forecasted $300 billion digital opportunity in 2025, the SEA region has become the growth engine for some of the world's biggest & most game-changing tech companies.
Michael Lynch, Business Development Executive, attended this event and was able to find out about the opportunities within SEA and how UK and European tech scale-ups have been acquiring customers, securing funding, building teams, and hitting the ground running with support of the extensive networks in UK and Southeast Asia.
Let's connect!
To keep up to date with Datactics, follow us across our social media channels orcheck out our Datablog, where we post all events we are attending or contributing to – https://www.datactics.com/datactics-datablog/