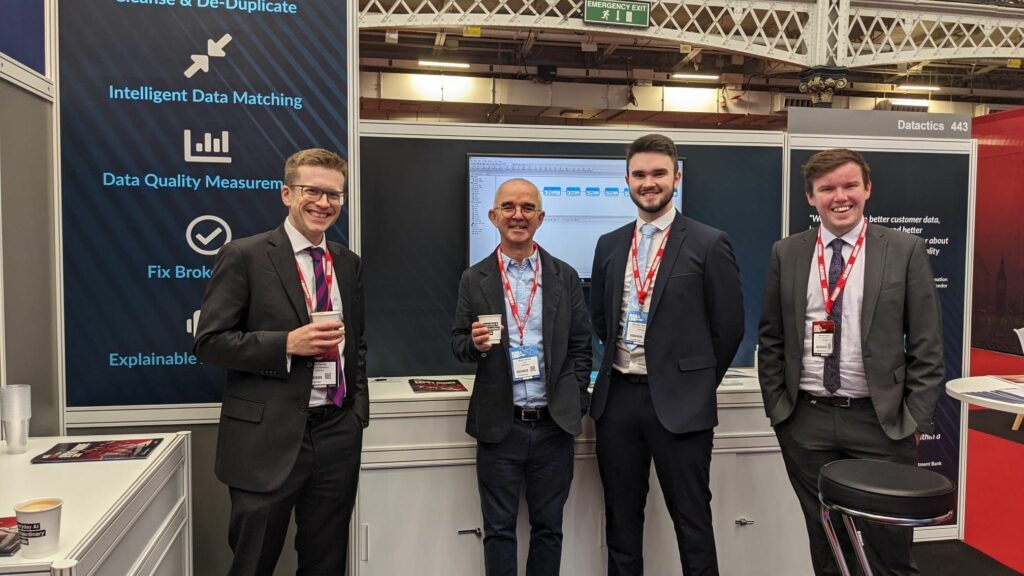 Last week we had the opportunity to attend many events including Big Data Ldn. This event is one of the largest data and analytics conferences, hosting leading data and analytics experts that are ready to arm you with the tools to deliver the most effective data-driven strategy. At stand 443, we were more than ready for some in-person engagement. Over the course of the two days, we managed to speak to many potential customers and generated some exciting leads. Being back in the room face-to-face was unbeatable. We took some time to reflect on our involvement with Big Data Ldn, here is what a few of our team had to say:
"What was really striking was how much people were delighted to be meeting again. I'm not sure if it's this event in particular, given that it was our first time at it, or whether it was the warm summery days, or simply being able to network and talk data, but mixed together it made for a really enjoyable and fruitful trip.

The conversations about how firms are in various stages of seeing their data as a business asset was really encouraging; it's something our self-service proposition has been developed to support, so increasingly we're finding senior data governance people prioritising this aspect of their planning and execution of data management strategies".

Matt Flenley, Head of Marketing
"Big Data London was my first taste of an in-person event with Datactics and I am delighted to have been a part of it. As a young person in the world of data; it was both compelling and educational to share stories with those who stopped by our stand, to have had the opportunity to listen to industry-leaders offering their insights on trending topics and generally chat with other vendors in the space. Face-to-face engagement has been missed over the last eighteen months, but as the world continues toward a path back to normalcy, we hope this is the beginning of many more in-person events".

Brendan McCarthy, Business Development Executive.
"I was delighted to join colleagues at Big Data LDN. A real spectacle to be back at an in-person expo again – my first one with Datactics. My highlight was talking to individuals who are spearheading innovation in their respective companies and industries, and equally to be able to showcase our technology…and London was as immersive as ever!"

Michael Lynch, Business Development Executive
At the event we shared how the Datactics Self-Service Data Quality solution empowers business users to self-serve for high-quality data, saving time, reducing costs, and increasing profitability. 
We were delighted to have been sharing our new fresh collateral including case studies that illustrate why our customers are consistently the happiest in the annual Information Difference report. You can also download the material here. If you want to discuss data quality further, reach out to Brendan or Michael.