Respected industry analyst Andy Hayler of The Information Difference has completed his annual Data Quality Landscape survey, and we're delighted to report that Datactics has first place for customer satisfaction!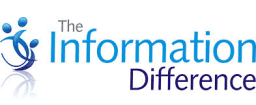 "Data quality has been an issue in computing ever since people first started to store data on computers. Data may be incomplete, out of date, inconsistent, misspelt, unavailable or just plain wrong. When companies and governments started to maintain the name and address lists of customers, citizens and prospects it became clear that getting clean and accurate name and address data was a thorny problem; in the USA alone around 45 million people move address each year, so one-off data clean-up exercises are insufficient. An industry of software vendors has sprung up to address this problem, using algorithms designed to detect common misspellings and others to detect likely matches amongst multiple records that may, or may not, be duplicated. Despite this, a 2002 PWC study found that almost a quarter of mail is incorrectly addressed.
The issue is by no means restricted to customer name and address data.  A typical materials master file will have errors in 20-30% of entries, and product data is usually more complex than address data. The same accuracy issues occur with data about suppliers, assets, contracts, locations and staff. The consequences for data quality issues in such data can be much more serious than a marketing flyer being misaddressed. Government agencies need to be confident about the accuracy of terrorist watch lists, for example, and data quality is a key element in addressing financial fraud. A 2015 review of financial fraud studies in nine countries including the USA by the University of Plymouth found that the annual cost of financial fraud was over $4 trillion, with around 6% of transactions affected. This study went beyond banks and covered areas like pensions, insurance, social security, construction and education. The good news is that active measures to address the issue can have a significant effect. The US Department of Agriculture reduced its losses by 28% in a $12 billion program over a three-year period, and Britain's National Health Service reduced its losses to fraud by 60% over a ten-year period."
The full report can be accessed here and reflects the growth in our customer base as well as placing us among the top providers for the quality of our technology.
Click here for more from Datactics, or find us on Linkedin, Twitter or Facebook for the latest news.