14th December 2021 
We are pleased to announce that Datactics has been selected as one of 22 UK Tech scale-ups for Tech Nation International Growth Programme into SEA and Australia.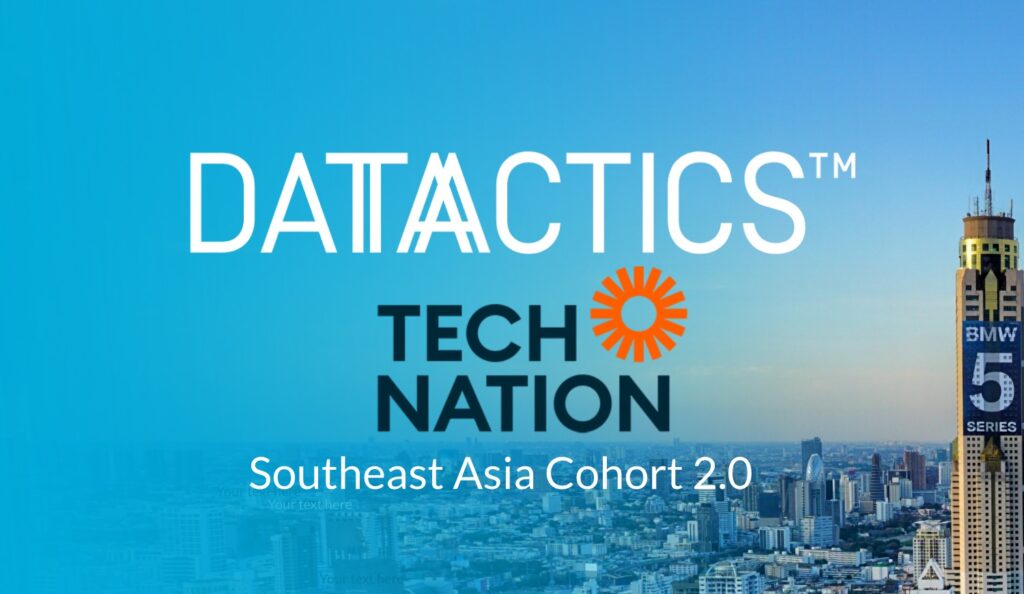 Tech Nation, the UK's leading growth platform for tech scaleups, announces the 22 companies selected to join the second iteration of the International Growth Programme, made up of two cohorts, one focused on expansion into Southeast Asia and the other to Australia. The Southeast Asia programme is in partnership with Plug and Play, a global innovation platform headquartered in Silicon Valley.
The four-month programme forms part of the UK Government's export strategy for the tech sector and was created to accelerate the growth of the UK's best tech scaleups into international markets. It also seeks to strengthen connections across the digital economy globally, ultimately creating jobs and economic growth both in the UK and internationally.
The second cohort includes BankiFi, ChAI, Dyad, The Leadership Network, Heteronomics, Oxford Immune Algorithmics Ltd, PriceBeam, SquareBook, Wolf & Badger and Yoello.
This programme will provide the opportunity for Datactics to establish relationships with prospects and partners in South East Asia as well as getting valuable market insight to support our expansion. 
 
We are delighted to be a part of this programme. 
Matt Flenley, Head of Marketing said: 
"Since 2020, when we first started working with Tech Nation, we've been extremely encouraged by the quality of their approach to helping UK businesses flourish on an international stage. This programme will support our work in securing further opportunities in SE Asia, engaging banks and delivery partners tasked with solving the tricky problem of getting their data right for digital transformation." 
More about the Tech Nation International Growth Programme into SEA and Australia here.  
Press contact: Jamie Gordon