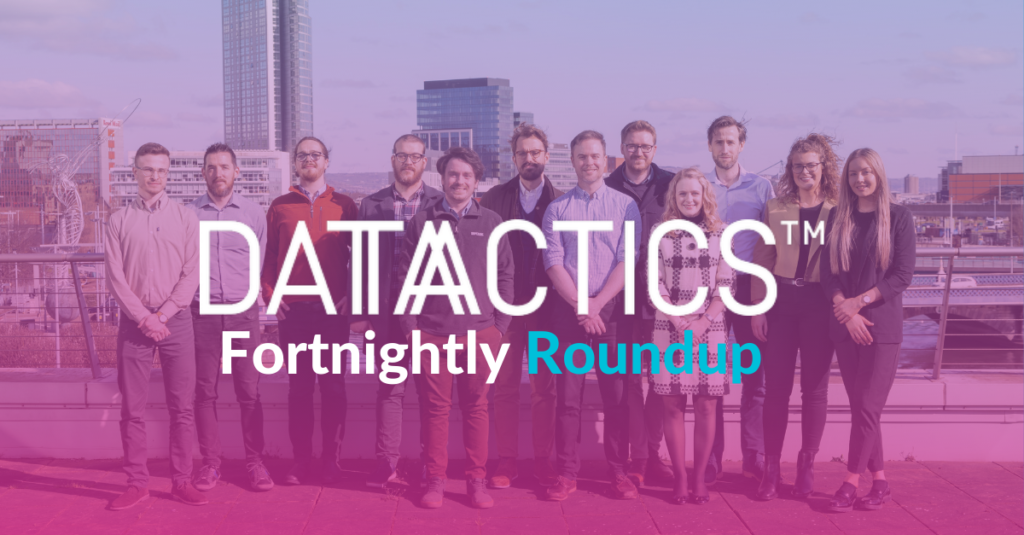 April is nearly over and we're back to share with you exciting news about events, new content, and panel appearances!
Datactics has partnered with MANTA
Datactics' customers will benefit from the new partnership in addressing complexities around data in motion, by leveraging MANTA's lineage capabilities alongside Datactics data quality and matching expertise through their Self-Service Data Quality platform.
Read more about this brand-new partnership here.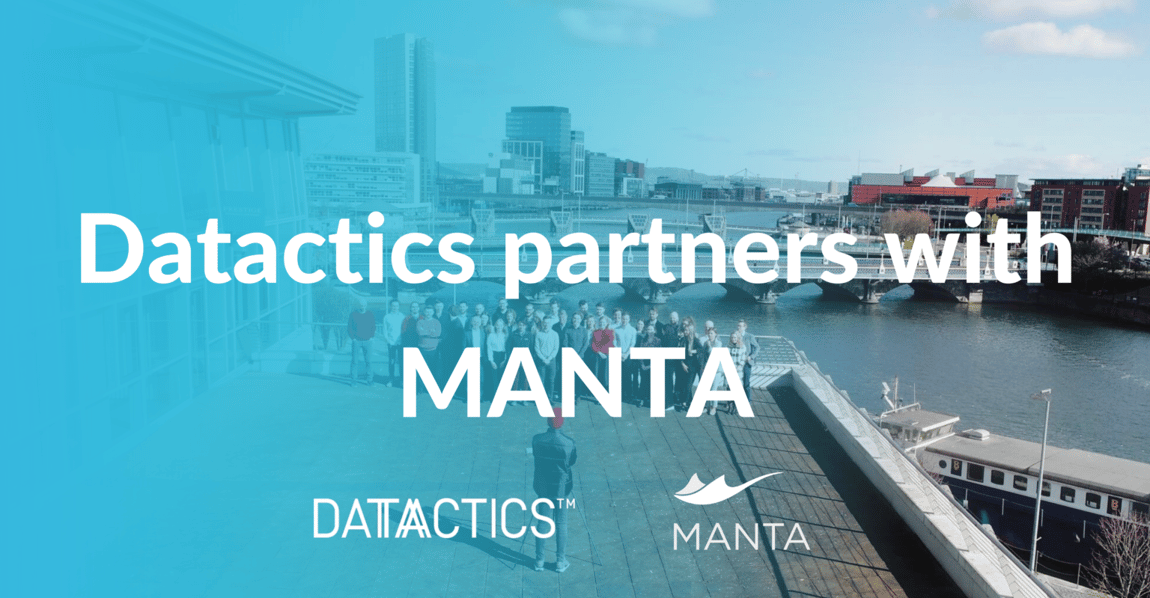 John Carroll is sharing on a panel on 12 May
John Carroll, Head of Customer Success at Datactics will be sharing on a panel on 12 May at America Square Conference Center in London.
This panel will tap into how to establish a strong foundation for your ESG data strategy to ensure quality, governance and lineage.
The panel also includes:
Niresh Rajah, Managing Director, Head of Data, RegTech & Digital Assurance Practice, Grant Thornton LLP (US).
Rathi Ravi, ESG Data Specialist, Vanguard.
Siddhartha Sharma, ESG Data Specialist, Capital Group.
Lorraine Waters, Chief Data Officer, Solidatus.
Get the details and register.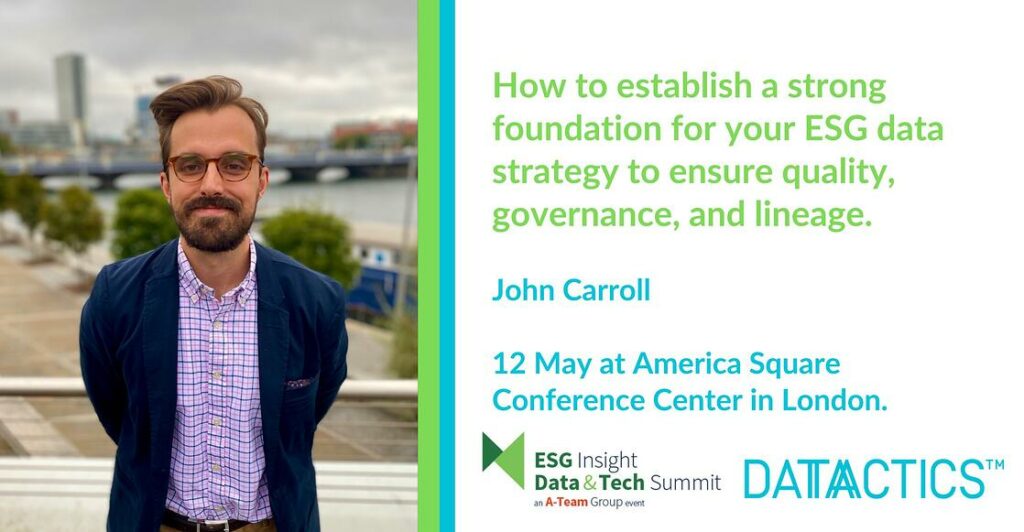 Fiona contributes to the latest Canadian RegTech Newsletter

The Canadian RegTech Association board member Matt Fowler has published a blog post in the latest Canadian Regtech newsletter in partnership with Invest Northern Ireland – Americas.

In this blog, Fiona Browne talks to Matt about the focus that Datactics is putting on explainability and transparency, and how they have focused on augmenting their technology with machine learning and AI techniques.

Fiona was one of the industry experts who contributed to the Association's white paper: Moving Beyond Principles – Addressing AI Operational Challenges.

You can read the full piece here.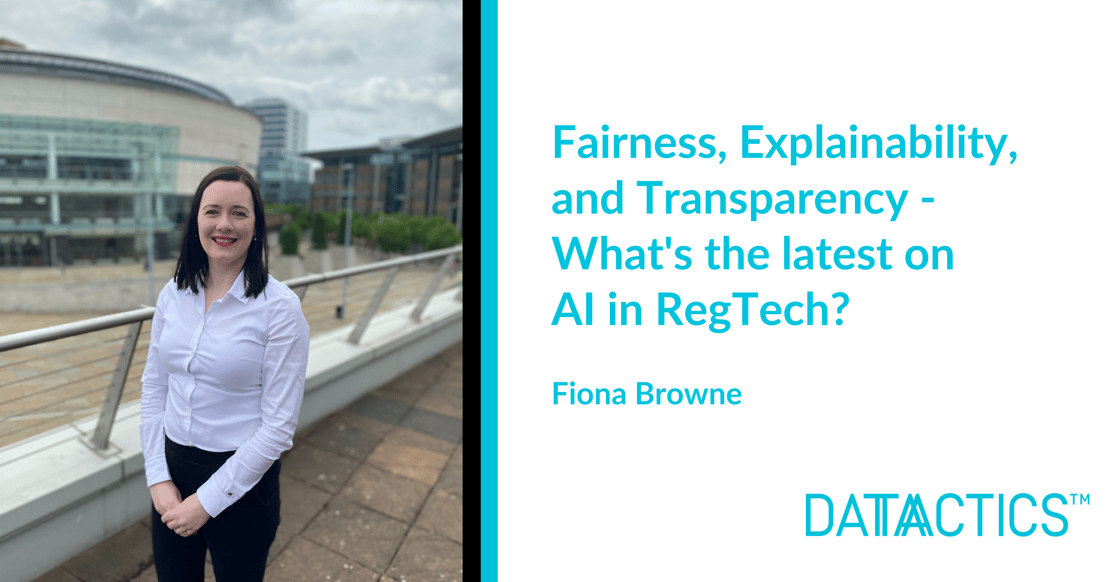 Women In Tech was great to attend!
We had a fabulous evening last night at Europa for the Women In Tech Awards.
Thanks to Sarah Travers for hosting. It was great to be in a room with such talented women.
We are excited for next year already! Well done to all those shortlisted and those who won.
The awards recognised and celebrated women who innovate, challenge and embrace technology, and showcased inspirational individuals who have achieved great success within the sector.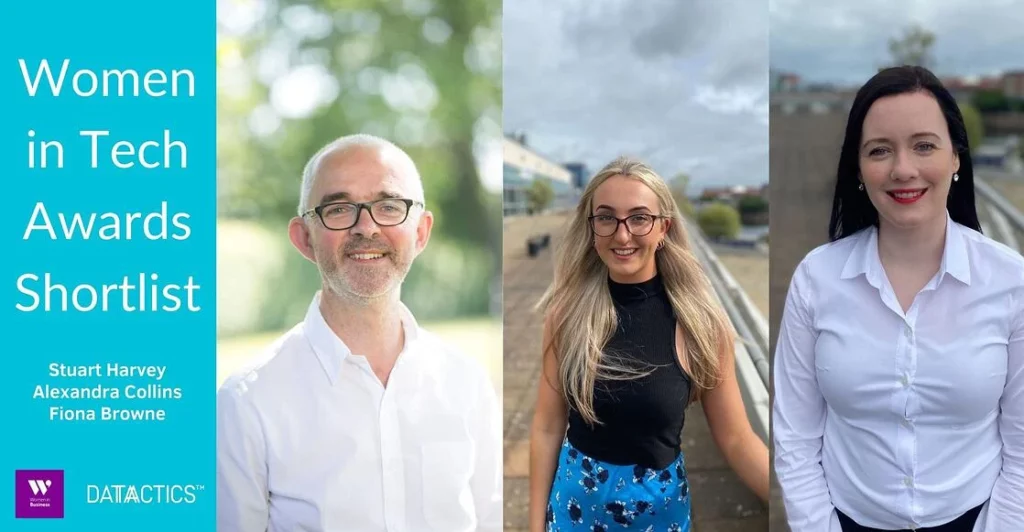 Keaton and Conor are mentors in HackTheHub
The UK & Ireland's No.1 Hackathon Series: HackTheHub is back to reconnect the tech community with a brand new set of challenges using AI & Data.
At Datactics we are delighted to be sponsoring this hackathon. We have two fantastic mentors from the software development and machine learning teams at Datactics: Conor Hackett and Keaton Sullivan – both coding stars!
More information about the agenda will follow in due course.
Register here.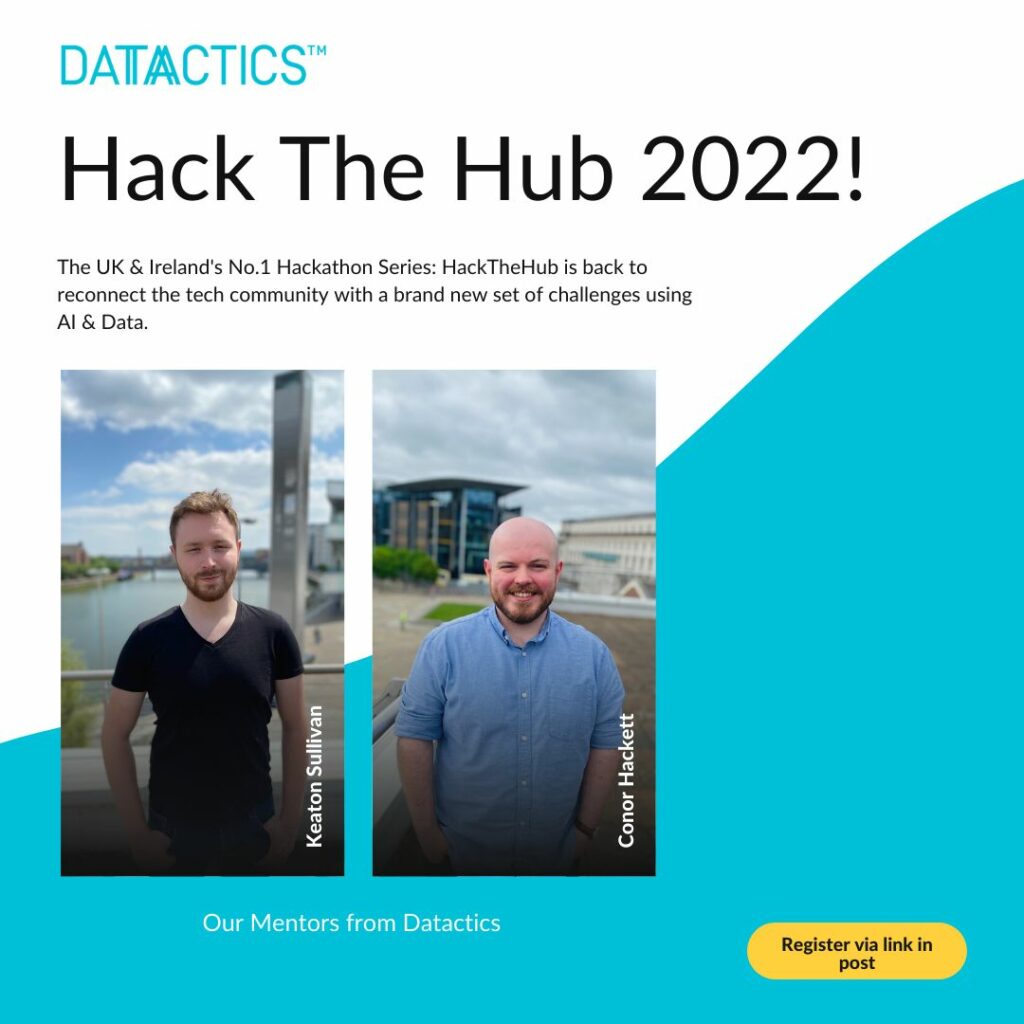 Brendan's first in-market trip under Grad To Export
From catching up with the Irish-American business network at the Bank of Ireland St. Patrick's Day celebrations in New York, to attending the Data Coalition's annual RegTech Data Summit in Washington, to being treated to the finest Irish hospitality and innovative drinks in the world famous Dead Rabbit NYC.
The Irish community continues to make strides in all walks of life in America; whether it be in the world of technology, business or hospitality, and we at Datactics are excited to continue playing our part in contributing to this wonderful story. We are excited to get back over in the next number of weeks!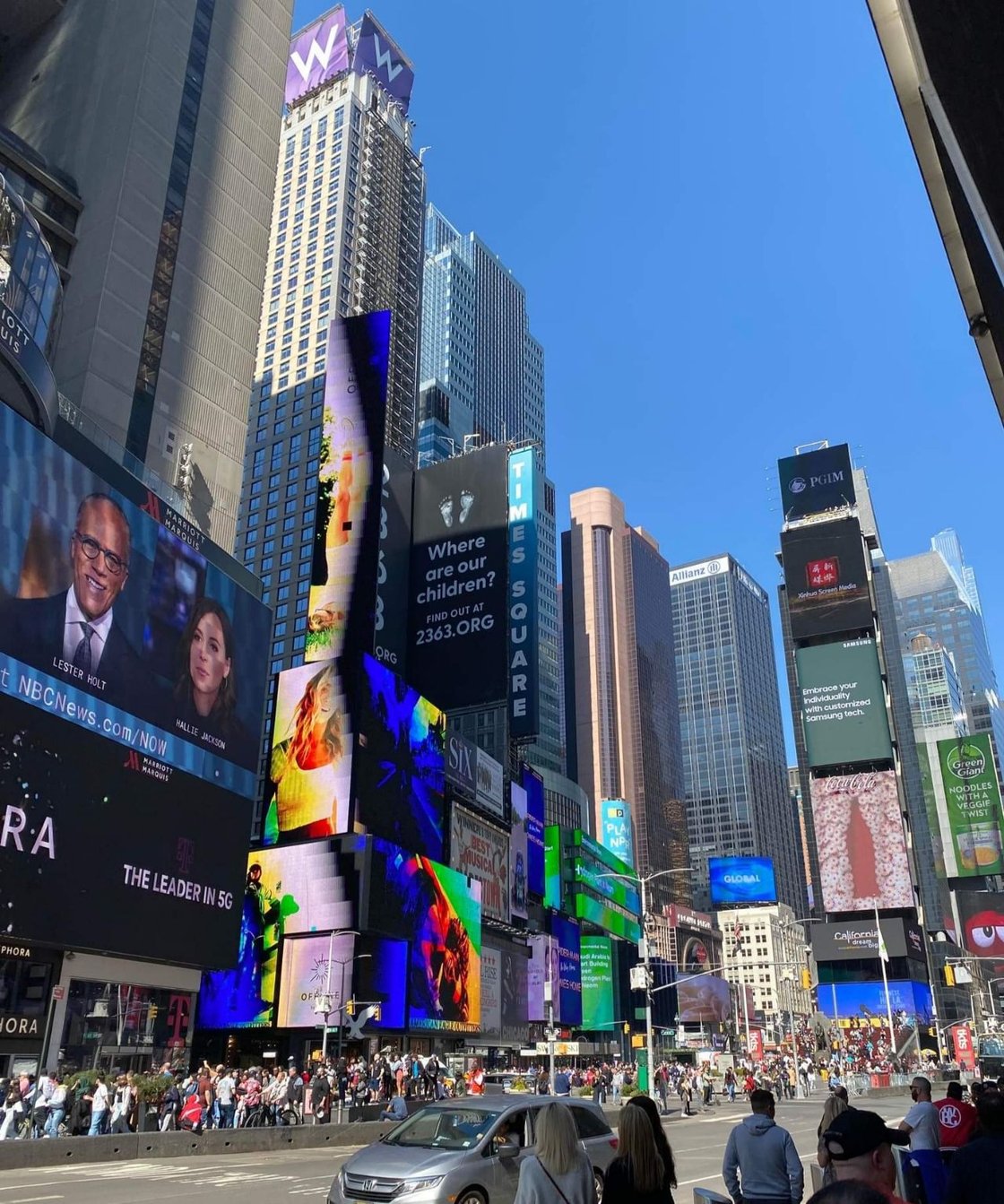 Let's connect!
To keep up to date with Datactics, follow us across our social media channels orcheck out our Datablog, where we post all events we are attending or contributing to – https://www.datactics.com/datactics-datablog/