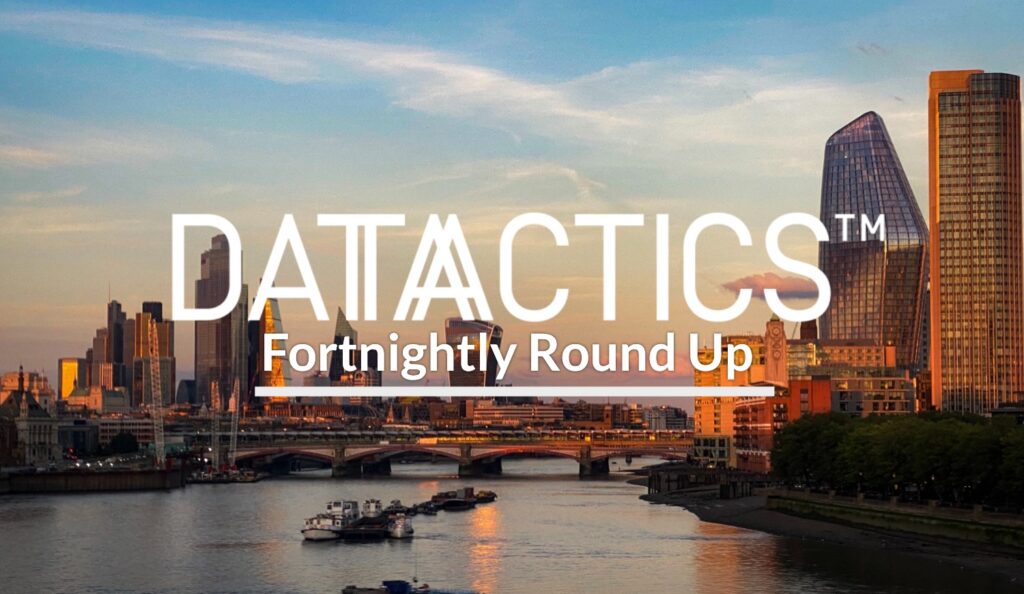 It's been a jam-packed couple of weeks at Datactics. With Friday here again, we're back to share with you upcoming in-person events, award shortlist news, video footage, and an upcoming panel appearance! Read on for more…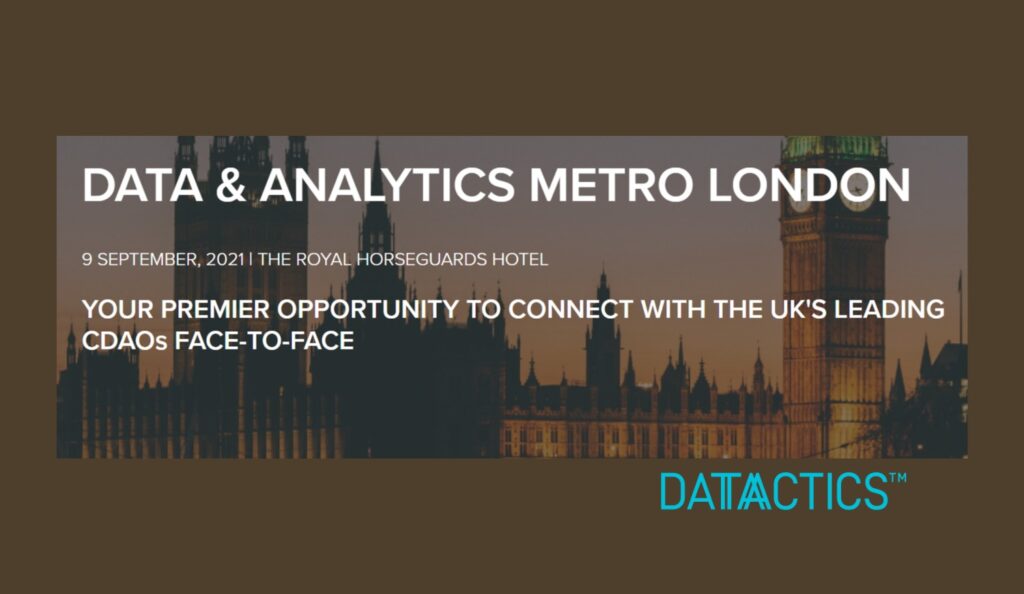 In-person events have returned and we are jumping on that plane
Join us at D&A Metro London. It is the hyper-local in-person event for data & analytics leaders in London to compare their data strategies. This is the high-level meeting designed to help you deploy ethical AI, align data and business strategies, and create an agile analytics environment.
They have built-in plenty of networking opportunities as we know it's been a while since everyone last met face to face and there's plenty to catch up on. We have brand new roll-up banners and we are excited to meet people to talk about all things data and analytics.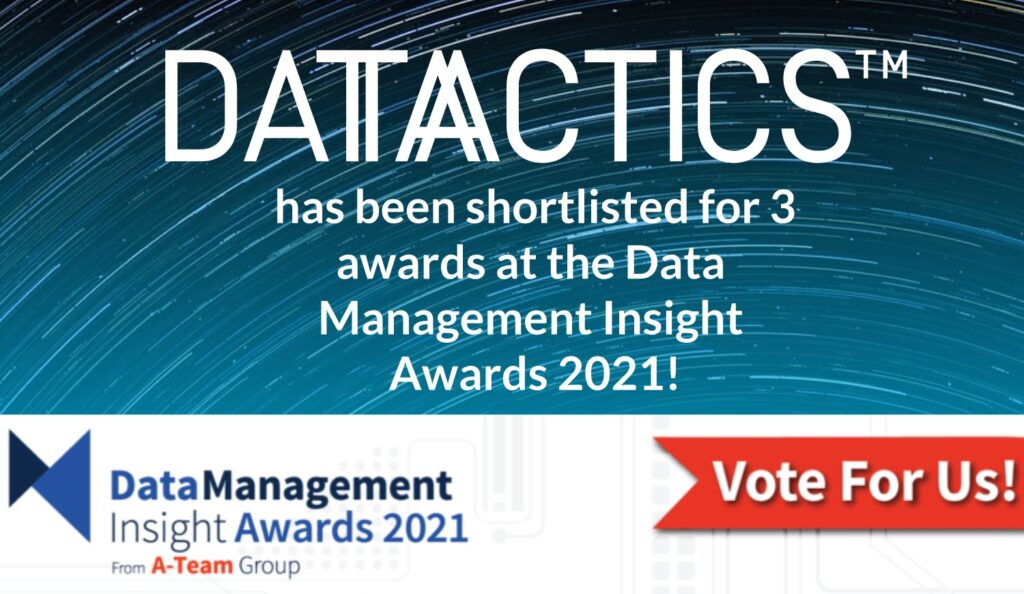 We have received 3 nominations for the Data Management Insight Awards 2021
We have been shortlisted for 3 awards at the Data Management Insight Awards 2021!
– Best Data Quality Analysis Tool
– Best Data Solution for Regulatory Compliance
– Best Proposition for AI and Machine Learning
You can vote for us here.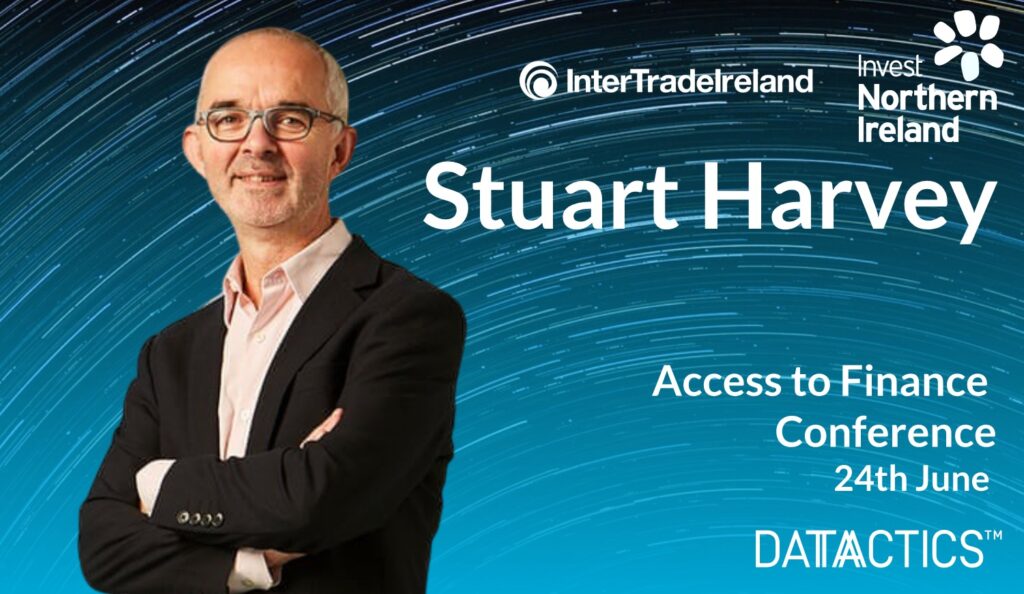 Stuart Harvey shares Accelerator Experience
Stuart Harvey shared his accelerator experience, how equity investment transformed the company's growth and what you can expect when going out to fundraise at the Access to Finance conference.

In the conversations with Susan HayesCulleton CFA, "The Positive Economist" she unpacked how to obtain finance to achieve growth.

The recordings of the Access to Finance #AmbitiontoScale Conference are available here: https://lnkd.in/e9FVxZ9a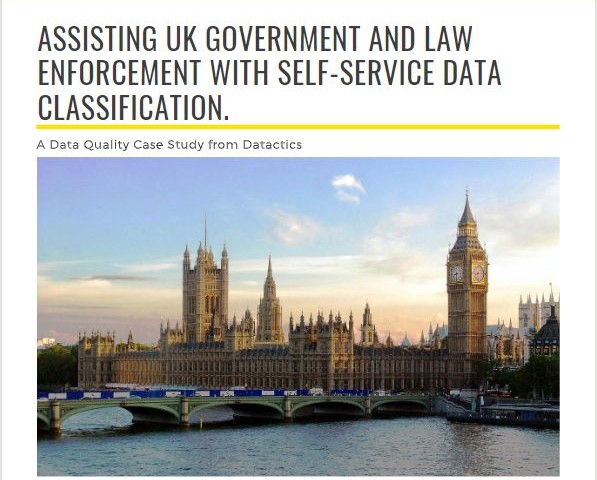 Datactics UK Government Department Case Study
Datactics is partnering with a UK Government Department and national law enforcement agencies on a nationwide deployment of the Datactics' data quality and matching platform for use in crime classification and reporting.
The main benefits of the system to date have been:
➡️A reduction of manual processing and data preparation time. Increased accuracy of matching a crime report to the correct crime type, saving up to 90% of time spent manually reviewing data in crime records.
➡️Additionally, data analysts who are not programmers are now enabled to selfserve for data quality, developing and maintaining data quality and match rules, without the need for costly and time-consuming IT development resource.
➡️A robust national data quality framework in a secure cloud architecture allowing for multiple use cases to be delivered in a scalable and repeatable way.
Read our full case study here.
Let's connect!
To keep up to date with Datactics, follow us across our social media channels orcheck out our Datablog, where we post all events we are attending or contributing to – https://www.datactics.com/datactics-datablog/