Scottish investment firm co-ordinates £1.2m round with involvement from Par Syndicate, the Par EIS fund and Kernel Capital.
Belfast, London, New York, Brussels, Milan, 14th May 2019
We are pleased to announce the closing of a £1.2m round of investment led by Par Equity, the Edinburgh investment fund, marking the completion of a package commenced in 2018 with Kernel Capital.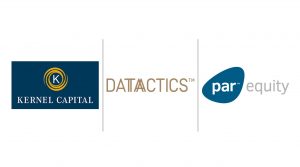 We have grown significantly in the past 18 months since we have moved to our new headquarters in the landmark One Lanyon Quay building, setting up a new Machine Learning team and building on our international reach with engagements in New York and continental Europe. This funding round has been designed to further accelerate the achievement of ambitious growth plans on the back of tripling revenues in three years and increasing demand for our user-friendly software and associated professional expertise.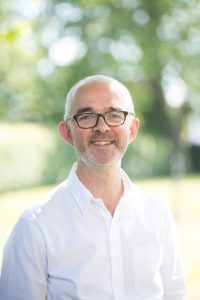 Datactics CEO, Stuart Harvey says:
"Seldom does a day go by where the possibilities of machine learning aren't being discussed. We're as keenly aware as industry commentators that any successful use of this technology will rely on fast access to perfected data, something that has been our sweet spot since we were founded, and in which we've been investing continuously throughout my six years at the firm".
We're extremely pleased that Par Equity has come on board at this exciting time in our company's history and look forward to working with them. We would like to thank all our supporters for their continued assistance, guidance and custom, and we look forward to sharing more exciting news in the near future.
CEO since 2016, Stuart is a former Reuters programmer, technical engineer and technical architect. He co-founded market data startup Harco, which sold to NYSE, and is an investor in mutliple technology startups and scale-ups.
You can read more details about the investment here