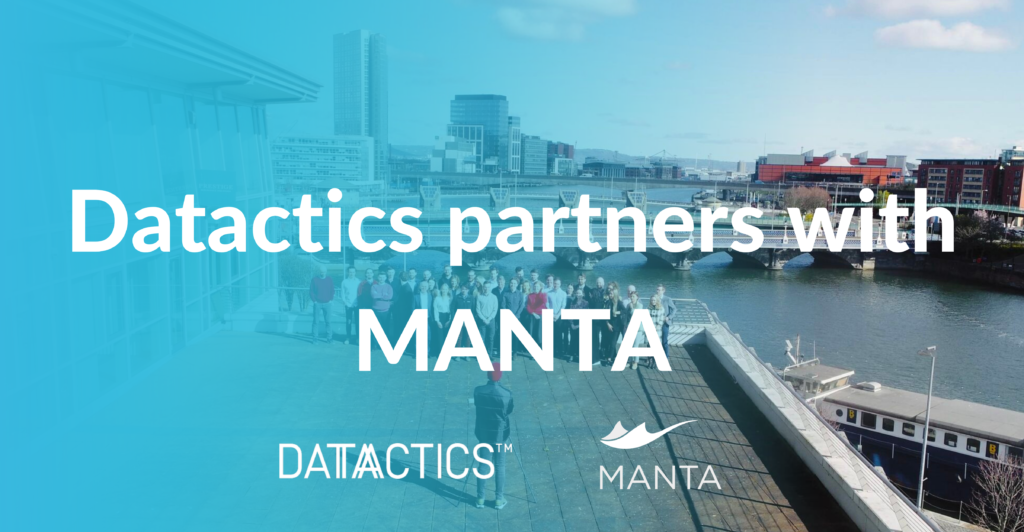 Datactics, an award-winning self-service data quality and matching software vendor based in Belfast, UK, and MANTA , a world class data lineage platform, are today announcing a new technology partnership.
The integration with MANTA will see clients able to leverage the combined capabilities of the two firms to visualise data quality in-motion, without being tied to one single enterprise data governance and quality platform. This provides more options to firms exploring their data governance strategies, seeking to make use of 'best of breed' technology that aligns with their business operational models and user profiles, especially in the context of data in motion.
MANTA's unique automated lineage capabilities enables enterprises to achieve a complete and comprehensive view of their data. The award-winning data lineage platform automatically scans an organisation's data environment to build a map of the data 'in-motion', as it flows between various sources and transformations, displaying a holistic view of the data to both technical and non-technical users.
Datactics' customers will benefit from the new partnership in addressing complexities around data in motion, by leveraging MANTA's lineage capabilities alongside Datactics data quality and matching expertise through their Self-Service Data Quality platform.
Datactics CEO, Stuart Harvey commented,
"As data management requires advanced capabilities at every turn, business users are finding that they need a reliable overview of their data as it flows through their organisation, from where it started to where it ended. This integration with MANTA's data lineage platform will enable our customers to gain increased visibility around their enterprise data. By combining Datactics' Self-Service Data Quality, a platform that identifies broken critical data elements and returns them to a data steward for fixing or automatic correction, and MANTA's data lineage visualisation, the client will be empowered to make better decisions, prioritise and fix key data quality issues, and address the negative impact of poor data quality."

Stuart Harvey
MANTA representative, Ernie Ostic, SVP of Product said,
"With this partnership, Datactics and MANTA will increase visibility into what happens to data as it moves through the enterprise. We look forward to working together to provide customers with the ability to measure data quality in the context of their data pipelines and thus establish more accurate priorities for application of their data quality rules."

Ernie Ostic
For more information, get in touch with Datactics or MANTA today.